Re-experience the Sonic Masterpiece of Afterlife Los Angeles.
Recap of Afterlife Los Angeles Oct 13 & 14, 2023

By SIX_AM
October 20, 2023 at 12:07 PM PT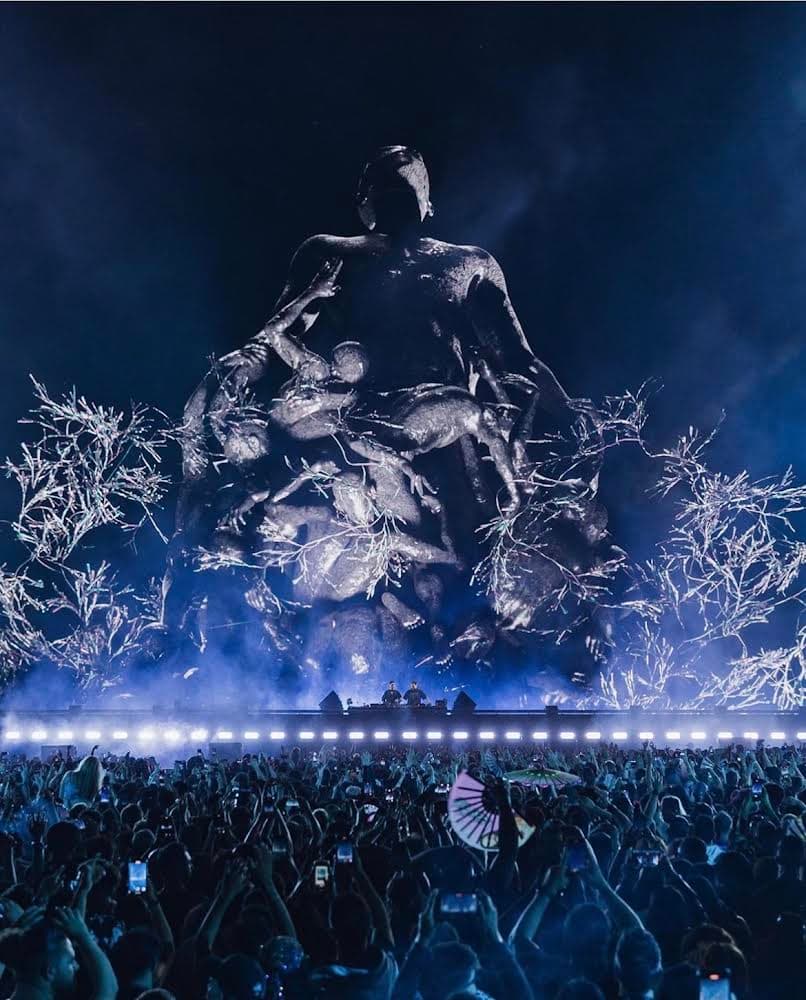 Guest Post By: Desires Media
In the heart of Los Angeles, bathed in the warm glow of the Californian sun, the Afterlife event at Los Angeles State Historic Park unfolded as a sonic masterpiece on October 13th and 14th. Over these two nights, attendees were not just witnesses; they were active participants in a live, raw, and unfiltered musical experience that reverberated through the historic park. Each night concluded with a heavy hitting set from Tale of Us, the masterminds behind Afterlife's label and events.
Night 1 (October 13th)
As the sun dipped below the horizon, the evening came alive with beats from Argy, Kevin de Vries, and Julya Karma, drawing thousands into their rhythmic embrace. However, it was MRAK's live performance that stole the spotlight. Surrounded by synthesizers, drum machines, and a guitarist, MRAK's 'We Don't Follow' was a symphony of sound and visuals, a testament to the power of live instrumentation in electronic music.
Night 2 (October 14th)
The second night continued the sonic journey with sets by Adriatique, Cassian, and Layla Benitez, captivating the crowd with their beats and melodies. Anyma's 'Genesys,' a masterpiece of audiovisual artistry, left the audience in awe. This performance marked Anyma's West Coast debut of his live show, supporting his new album 'Genesis.' The fusion of visuals and music created an immersive experience, showcasing the evolution of electronic music in the digital age. The night reached its peak when the crowd was electrified by the unreleased banger, "Higher Power," a collaboration between Anyma and Argy.
Amidst live guitars, synthesizers, and drum machines, a powerful message resonated: this event was not just about listening; it was about feeling. It was a call for the audience to put down their phones, let the music seep into their bones, and dance without restraint. Afterlife beckoned everyone to be enveloped in the live, pulsating heartbeats of music, creating an experience that transcended the ordinary.
Afterlife Los Angeles was more than a music event; it was a live musical odyssey, an exploration of music's raw power to unite and elevate. Under the sunlit Californian sky, amidst the sea of enthusiasts, it became a canvas for shared emotions and unforgettable moments. Here's to the artists and the collective heartbeat that reverberates through experiences like these, reminding us of the sheer magic of music.
Photo Credit: