Digging Deeper with Pawlowski
Emerging from the depths, Pawlowski quickly mastered the art of imposing his vision on the electronic scene.

By SIX_AM
November 20, 2023 at 12:00 AM PT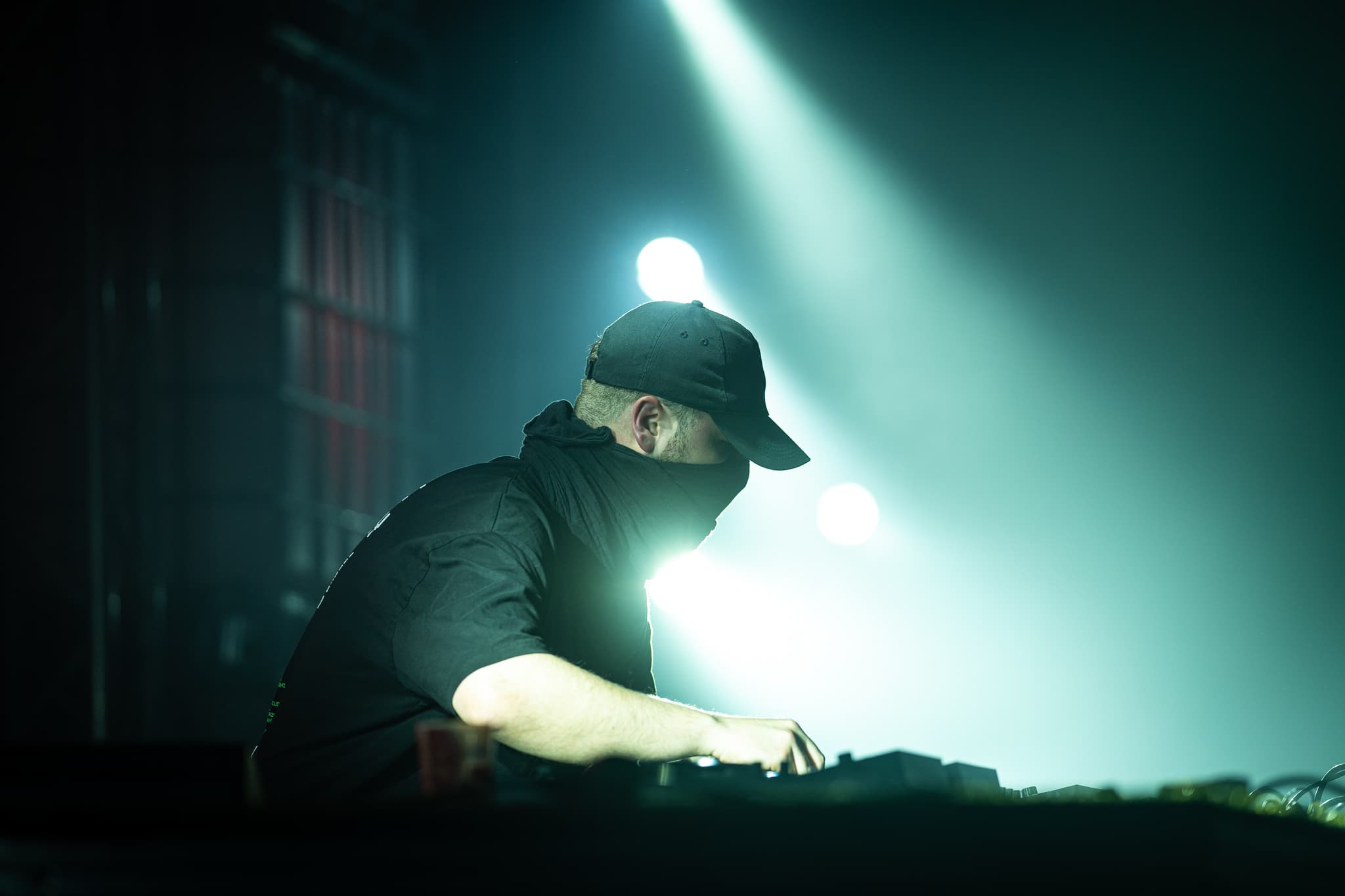 Emerging from the depths, Pawlowski quickly mastered the art of imposing his vision on the electronic scene. His productions, reminiscent of works like Akira and Evangelion, embrace the legacy of 90s raves and Acid Techno. With his unique sonic touch, he transmutes matter into energy and emotions into melodies.
His hypnotic acid lines, powerful kicks, and infectious melodies reverberate through the club walls, plunging the audience into a collective trance. Today, he continues his journey, tirelessly exploring new sounds across the globe and discovering fresh stories to convey through his music. It's all about that Main Character Energy.
Pawlowski represents the evolution of forward-looking acid music, exemplified by tracks like "Future Legacy." "Demonic Dimension," the track that propelled him into the spotlight, navigates the space between his early trance and neorave influences, resulting in a sound that is uniquely his and shrouded in mystery. His energetic sets are infused with cinematic references, showcasing his yearning for expansion. Behind the scarf lies more than just a man; it's an idea. And as we know, ideas never truly die.
Pawloski talks to SIXAM about his musical journey, influences, creative process, and career milestones in the techno music scene
Hello, thank you for taking the time to chat with us! Where in the world are you these days?
I'm Located in North of France, Lille
Before we talk about your current life, can you share a bit about your background and upbringing? How did your early life shape your musical tastes and interests?
I grew up in a family of music fans. My dad often made me listen to Elvis Presley or AC/DC. So naturally I signed up for guitar lessons when I was young. But it didn't last. Then I discovered electronic music in the early 2000s.
What was your first exposure to electronic music, and how did it resonate with you?
I remember a music video with robots doing a weird dance that was shown on TV. It was Harder, Better, Faster, Stronger by Daft Punk. That evening I asked my mom if she could buy me the CD, so I could listen to it on my Walkman. For a kid like me, seeing futuristic robots making futuristic music was something extraordinary. I think it was this mysterious side that also fascinated me.
What drew you specifically to techno, and how did you navigate through various sub-genres within electronic music before finding your niche?
What particularly attracted me to Techno was the fact that anyone with a computer in their bedroom could produce a sound that could lift a whole crowd. I remember my first rave in 2016 in Paris, when I heard a whole crowd screaming over a drop. I'll remember it for the rest of my life. That's when I knew what I wanted to do. As the evenings went on, I turned to Acid music and its distinctive sound. But also Trance, with labels like Bonzai Records and Rave Mission.
Who were some of your early major musical influences, both within the techno scene and outside of it? How have they impacted your sound?
First of all, The Daft Punk without hesitation. I've always been fascinated by how they cut up sounds to make new ones. Their mastery of electronic machines is equally impressive.nI'm also very inspired by film culture. I remember watching old horror films with my mom when I was little: Halloween, The Exorcist, Freddy and The Fly. But what I remember most is their soundtracks and their scary melodies. That's why I love creating melodies in my productions. You can really create emotions through melodies.
Can you walk us through your creative process when producing music? Are there specific tools or techniques that are integral to your sound?
I always start my productions by looking for a new melody. Then I try to find a sound that might match. Of course, there are certain sounds that I reuse and that are part of my identity, such as Acid, bells or Choir. My guideline is : To take something from the past to create something new for the future. I always create a sound to be an intro track or a end track.
How do you think your sound has evolved over the course of your career? Are there certain phases or milestones that stand out in your artistic development?
I started my career with a sound more "Acid Punk". I was influenced by artist like Chris Liberator & Sterling Moss. I discovered this sound during my first Rave Party in Paris in 2016. Then I became interested in other artists and labels. I discovered labels like Bonzai Records with sounds I'd never heard before. I kept wondering how they managed to do that in the 90s. Even today, I have the impression that the artists of that era were much more creative than those of today. Today, every production looks the same. There are very few artists who dare to take risks and propose something different. I think every artist evolves over the course of his or her career. You can't stay with one style of music all your life. Otherwise, life would be boring.
What inspires you today? Are there particular themes, experiences, or trends in the world that find their way into your music?
Comme je l'ai expliqué plus tôt, je suis énormément inspiré par la culture cinématographique mais également vidéo-ludique. J'essais toujours de ramener des samples de films ou de jeux vidéo dans mes productions. Comme avec la vocal de Halo dans l'intro de Demonic Dimensions. But the most important for me are the melodies. Lot of people told me : "It's super hard to play your track in my set, because of the long intro or other stuff like that..." But i'm not creating my music to be played only a small part in rave. I create music to be listened to from beginning to end.
Looking back, what are a couple of your favorite releases from your discography, and why do they hold a special place for you?
Demonic Dimensions is probably my favorite track because it's the sound I always wanted to create. These are the sounds that suit me best. I also love Future Legacy because it sounds really old-school and also futuristic. I also have my First EP coming out on KNTXT, which I'm really proud of. Especially the track Space Odyssey, which really sounds different from anything that I've ever done.
Could you share a few milestones in your career that you're particularly proud of, whether they were releases, gigs or otherwise?
I think all the decisions I've made since the start of my career have enabled me to get to where I am today. And I have no regrets. Some people think that a career is simply a matter of accepting all offers. But turning down certain offers can bring you even more opportunities. Of course there are certain events I'll never forget, such as my first Fée Croquer in Paris, my first Possession party, my first Zenith in my hometown Lille, my first event in Colombia and Japan. These moments remain engraved in my memory
Can you give us a sneak peek into any upcoming releases or projects you're currently working on?
I will release my first EP on Charlotte de Witte's Label, KNTXT, in December. It will be my very first EP. Can't wait to make you discovered these 3 new tracks. I'm also worked on an other EP for Union Trance Mission Label and maybe a second one for KNTXT... who knows ?
If you could collaborate with any artist, living or deceased, who would it be and why?
For sure Daft Punk, but I think it's too late now... I think that in the next few years, Techno music and Rap music can have a really good connection. Techno is actually what Rap was a few years ago. And I have that feeling that Rap could match any kind of music and Techno also could match any kind of music. Rap music is actually the most famous genre of music in the world and Techno has really grown up since the COVID. They are both "underground" genres so together they can revolutionize the industry.
Techno scenes vary across the globe. Are there particular cities or regions that you find especially inspiring or influential?
When I played for the first time in Colombia, I knew there was something special about this audience. They have so much energy to share with you and they are so nice. I never had this feeling somewhere else in the world. It's a specific connection with this crowd. Japan was also a super good experience and a dream for me.
Looking ahead, what are your goals and aspirations as a techno artist? Are there specific achievements or milestones you're aiming for in the coming years?
I don't claim to want to revolutionize the electronic music industry. I just want to be able to make the music I like and play it all over the world.
I hear a United States visit is coming up, can you tell our readers anything about when to expect it and what to expect?
A tour is programmed for 2024, but I can't tell you more at the moment... Stay tuned
Connect with PAWLOWSKI: Facebook | Instagram | Soundcloud | Spotify