For Marie Vaunt It Begins With A Spark Of Inspiration
Marie talks to SIX AM about her journey as an artist on the heels of her collab release on the Modular States Label

By SIX_AM
September 21, 2023 at 9:06 AM PT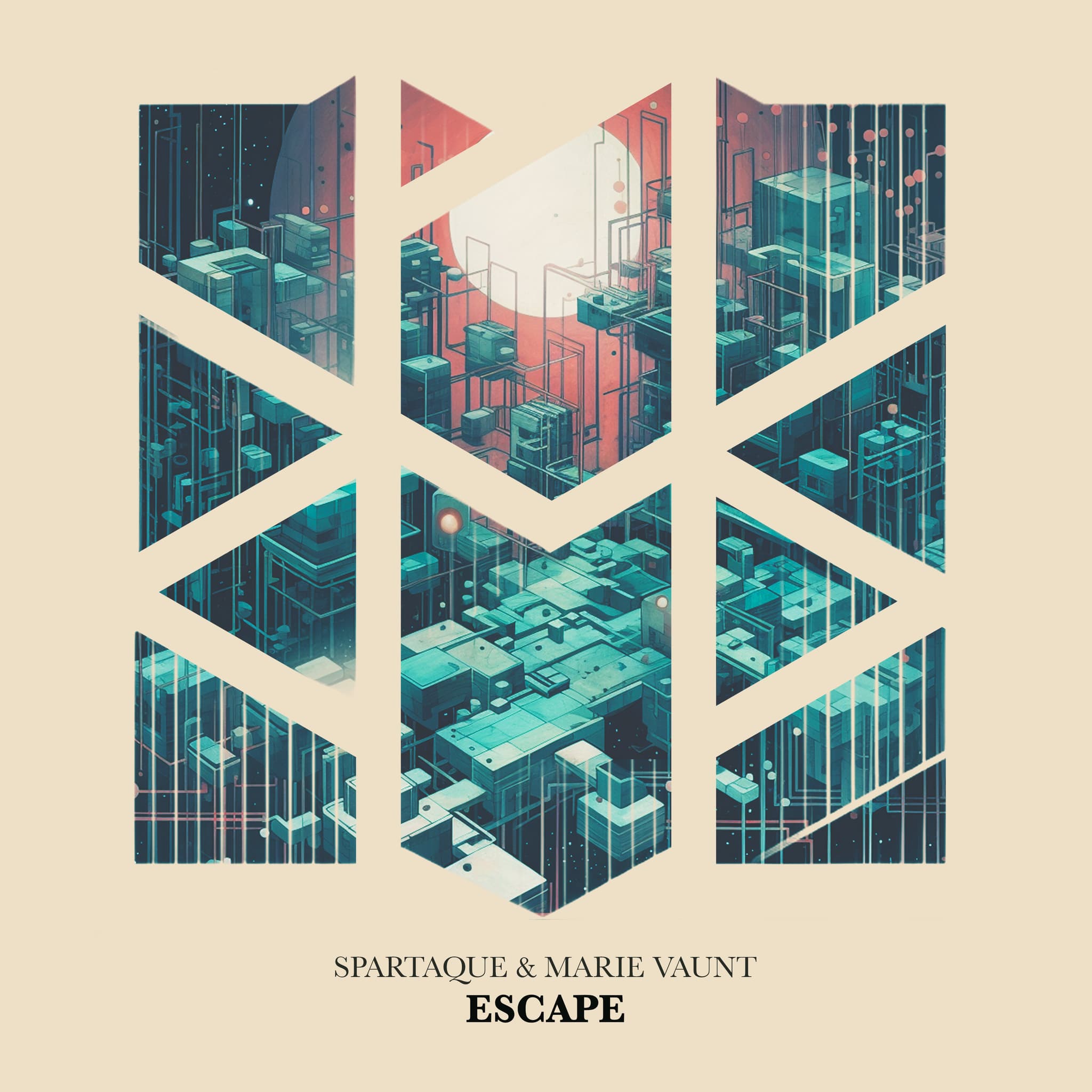 image source: marievaunt.com
Marie Vaunt is a Japanese-American Techno producer and DJ currently based in Los Angeles. With her unique blend of massive rhythms, dark and ethereal vocals, and genre-defining acid lines, she has gained a large following, amassing 3.2 million Spotify streams in 2022, while also being a regular on the Beatport Techno Top 100 chart. Marie has released on some of Techno's most respected labels including Drumcode, Revealed Recordings, Fe Chrome, Kneaded Pains, Autektone, Legend, Codex, and Alaula. She has also made official remixes for artists such as Cosmic Boys, Dense & Pika, T78, A*S*Y*S, and Kai Tracid, and has received support from industry heavyweights Adam Beyer, Hardwell, Maddix, Sian, A*S*Y*S and Amelie Lens, to name a few. Marie talks to SIX AM about her journey and creative process as an artist on the heels of her collab release with Spartaque on the Modular States Label.
Listem Now: Spartaque & Marie Vaunt "Escape" - Modular States
Hi Marie! Thanks so much for talking to SIXAM! To start off with how did you first get into techno music?
I've been a fan of techno for many years, but it took a while until I felt ready to make the jump and begin this new journey. My somewhat recent infatuation with analog synths definitely played a part in nudging me to the dark side!
How do you see the role of techno in bringing people together and creating a sense of belonging?
I genuinely believe that techno stands as one of the most inclusive music genres, and I take great pride in being a part of this cultural movement. It possesses the remarkable ability to unite individuals from diverse backgrounds, transcending the divides that are unfortunately prevalent in today's world.
Can you describe your creative process when producing?
It all begins with a spark of inspiration that strikes me unexpectedly. Most of the time, it's either an enticing acid line or a captivating synth or vocal hook. I then dive into Studio One to bring this idea to life. The process typically starts with crafting the "drop," where I lay down the foundation with elements like the kick, rumble, and percussion. From there, I work my way backward, shaping the intro, verse, and breakdown, while infusing more synths and intricate details along the way. Finally, I tackle the outro to complete the arrangement, and that's a wrap!
How do you balance paying homage to the genre's roots while also pushing its boundaries?
Techno boasts an incredibly rich history, and I have a deep appreciation for classic elements, such as vintage synths and iconic samples. They frequently find their way into my tracks, adding a timeless essence. That said, I'm also passionate about pushing the genre's boundaries and lately I've been weaving my Japanese heritage into my music more and more, creating a distinctive fusion. Additionally, I love to experiment with innovative sound design techniques and explore unique arrangement choices to ensure that my music stands out and sounds like me.
Techno culture is closely tied to nightlife and club scenes. What advice do you have for aspiring DJs looking to establish themselves in this competitive industry?
First things first, keep honing your production and DJ skills. The music world is a never-ending learning experience, and there's always something new to uncover.
Next, embrace networking. It might seem daunting at first, but the best way to make a name for yourself is to get yourself out there. Go to shows, connect with labels and promoters, and help other artists along the way. Being part of the scene is how you make your mark.
Lastly, be patient. It's not a race, and success takes time. While luck can play a part, hard work and dedication are your secret weapons. So keep at it, and you'll find your own kind of luck in the world of techno.
Do you feel like your personal experiences contribute to the music you make?
Absolutely, my personal experiences are directly correlated to the music I create. They're the raw emotions, the stories, and the journeys that infuse soul into every beat. My half-Japanese heritage, the memories of Yokohama summers, and the bustling Tokyo nights have all left their mark. These experiences not only shape my unique sound but also provide a well of inspiration. Whether it's the serenity of traditional Japanese instruments like the shamisen, or the energy of a crowded Shibuya crossing, these moments are finding their way into my tracks more and more.
Many artists have rituals or routines before hitting the stage. Do you have any pre-performance rituals or habits that help you prepare for a show?
Absolutely, I do have pre-performance rituals! Before heading to the venue, I like to carve out some quiet time for meditation and relaxation. It's like a mental recharge that energizes me and gets me in the zone for the show. And of course, I never skip my cup of green tea – it's delicious and gives me that extra pep!
Thanks so much for talking to SIX AM! We saved the most important question for last… What is your favorite food?
That's one of the hardest questions for me because I love food! But if I were to give you a top 3 off the top of my head it would be kaisendon, kimchi and cherries!
Connect With Marie Vaunt
Website | SoundCloud | Facebook | Twitter | Instagram