ADE Arts & Culture 2023: Exploring the Fusion of Music and Art

By SIX_AM
September 5, 2023 at 2:34 PM PT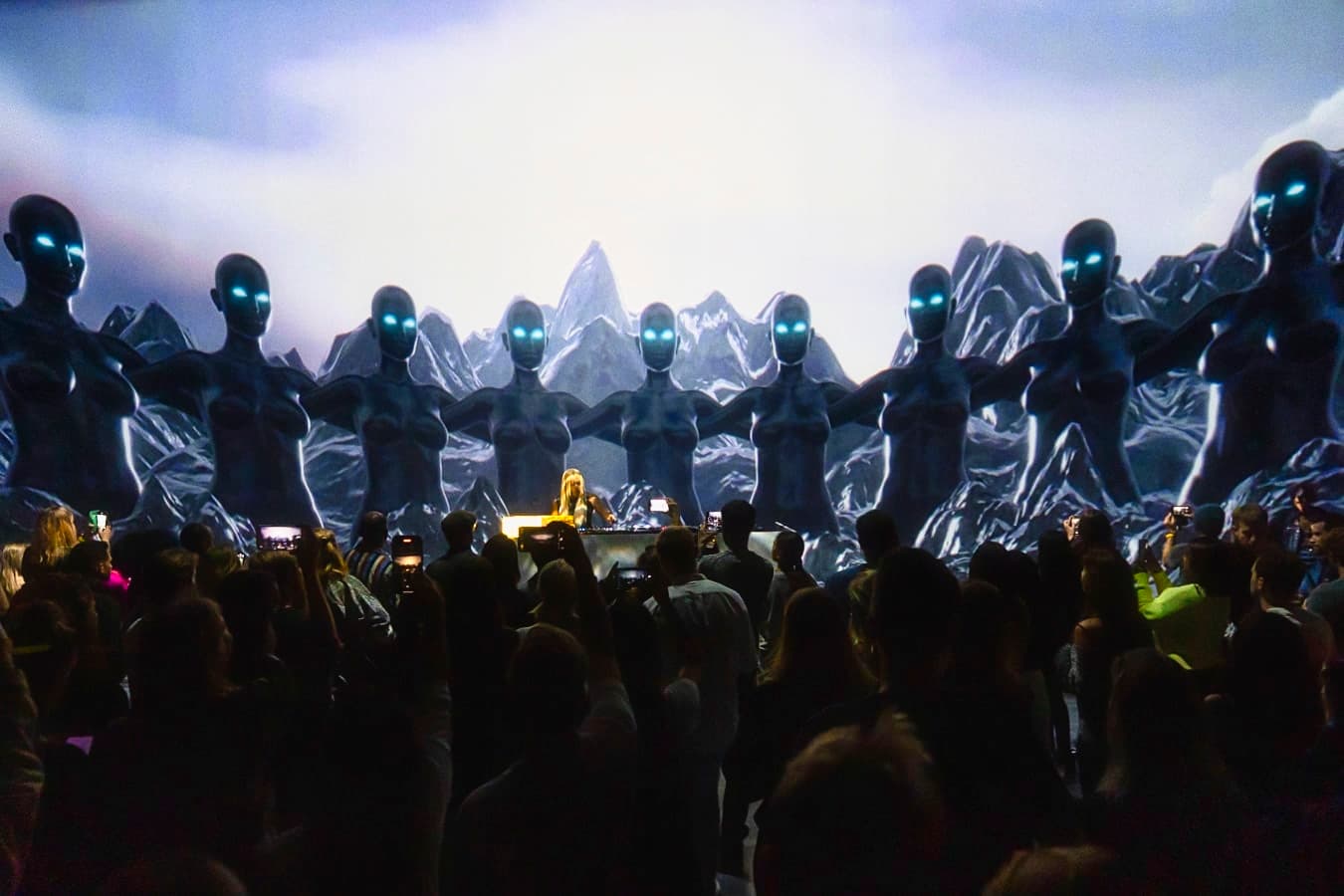 Beyond the pulsating beats and electric performances, Amsterdam Dance Event (ADE) is also celebrated for its Arts & Culture program, an avant-garde platform that transcends traditional boundaries by merging electronic music with other artistic forms. That says a lot given that ADE has long been recognized as the pinnacle of electronic music events, drawing enthusiasts and professionals from across the globe to the vibrant city of Amsterdam.
As ADE gears up for its 2023 edition, the first selection of its Arts & Culture lineup promises to once again captivate attendees with an eclectic blend of creativity, collaboration, and innovation.
ADE: A Nexus of Art, Culture and Music
ADE Arts & Culture is set to return for its third edition, with a resounding commitment to forging artistic connections between electronic music and various other art forms. This year's program is particularly focused on celebrating contemporary artists, highlighting the transformative influence of electronic music on both its creators and listeners, and broadening the horizons of its visitors. While some events have already been unveiled, the complete lineup is poised to offer an extraordinary array of cultural collaborations that challenge conventions and ignite the senses.
A Glimpse into the Offerings
The 2023 edition of ADE Arts & Culture promises an array of captivating events that seamlessly integrate electronic music with diverse artistic expressions:
'New HHHorizons' by Het HEM and Horst: A groundbreaking collaboration set to be showcased at Thomaskerk, 'New HHHorizons' marries the creative energies of Het HEM and Horst, presenting an immersive experience that defies categorization.
Amsterdams Andalusisch Orkest and DJ Mary Lake: Bimhuis will host a unique synthesis of electronic and Arabic music, as Amsterdams Andalusisch Orkest and DJ Mary Lake join forces for a mesmerizing live performance that bridges musical worlds.
'TIJDSDUUR' by Boris Acket: De School will be transformed into an immersive exhibition space as Boris Acket challenges conventional notions of time through 'TIJDSDUUR,' inviting acclaimed musical artists to breathe life into this innovative concept.
'Rooted in Culture' at Tolhuistuin: Delve into electronic music's origins intertwined with the rich tapestry of black history and the LGBTQAI+ community, creating a thought-provoking exploration of cultural heritage.
'Recharge & Revolt' at the Melkweg Expo: Investigate rave culture as a potent political instrument, shedding light on the socio-political impact of electronic music through an immersive exhibition.
'Wie Danst Is Vrij' at Stadsarchief Amsterdam: Take a nostalgic journey through Amsterdam's club culture from 1980 until today, celebrating the city's unique nightlife that has left an indelible mark on the global scene.
'River Without Banks' at Portuguese Synagogue: Immerse yourself in a mesmerizing two-piano concert atmosphere within the captivating acoustics of the Portuguese Synagogue, as the sounds of 'River Without Banks' resonate.
A Canvas for the Future
As ADE Arts & Culture continues to unveil its lineup, the anticipation for this year's edition is mounting. Each event promises to challenge perceptions, spark discussions, and offer attendees an opportunity to delve into the intersection of music and art in truly transformative ways. Beyond being a mere festival, ADE Arts & Culture serves as a canvas where imagination and innovation converge, inviting participants to explore uncharted territory and embrace new cultural paradigms.
Access & Tickets
Individual ticket sales for ADE Arts & Culture events are available on the ADE website, offering a chance to tailor the experience to one's interests. For those seeking full immersion, the ADE Pro Pass offers access to the entire program, in addition to ADE's conference and festival offerings and other exclusive benefits.
As the world eagerly awaits the arrival of ADE 2023, the Arts & Culture program emerges as a shining beacon of creativity and collaboration. By seamlessly weaving electronic music with various artistic expressions, ADE Arts & Culture celebrates the spirit of innovation that has come to define both the festival and the broader electronic music landscape. With an array of events that challenge norms, broaden horizons, and spark conversations, ADE Arts & Culture stands poised to captivate the hearts and minds of attendees, offering a glimpse into the boundless possibilities when art and music converge.
Cover photo by Maarten Nauw Sam Madhu Lyzza