CRSSD Fall 2023: An Exceptional and Multifaceted Experience
Relive all the stages of the immensely popular CRSSD Festival

By SIX_AM
September 29, 2023 at 10:39 AM PT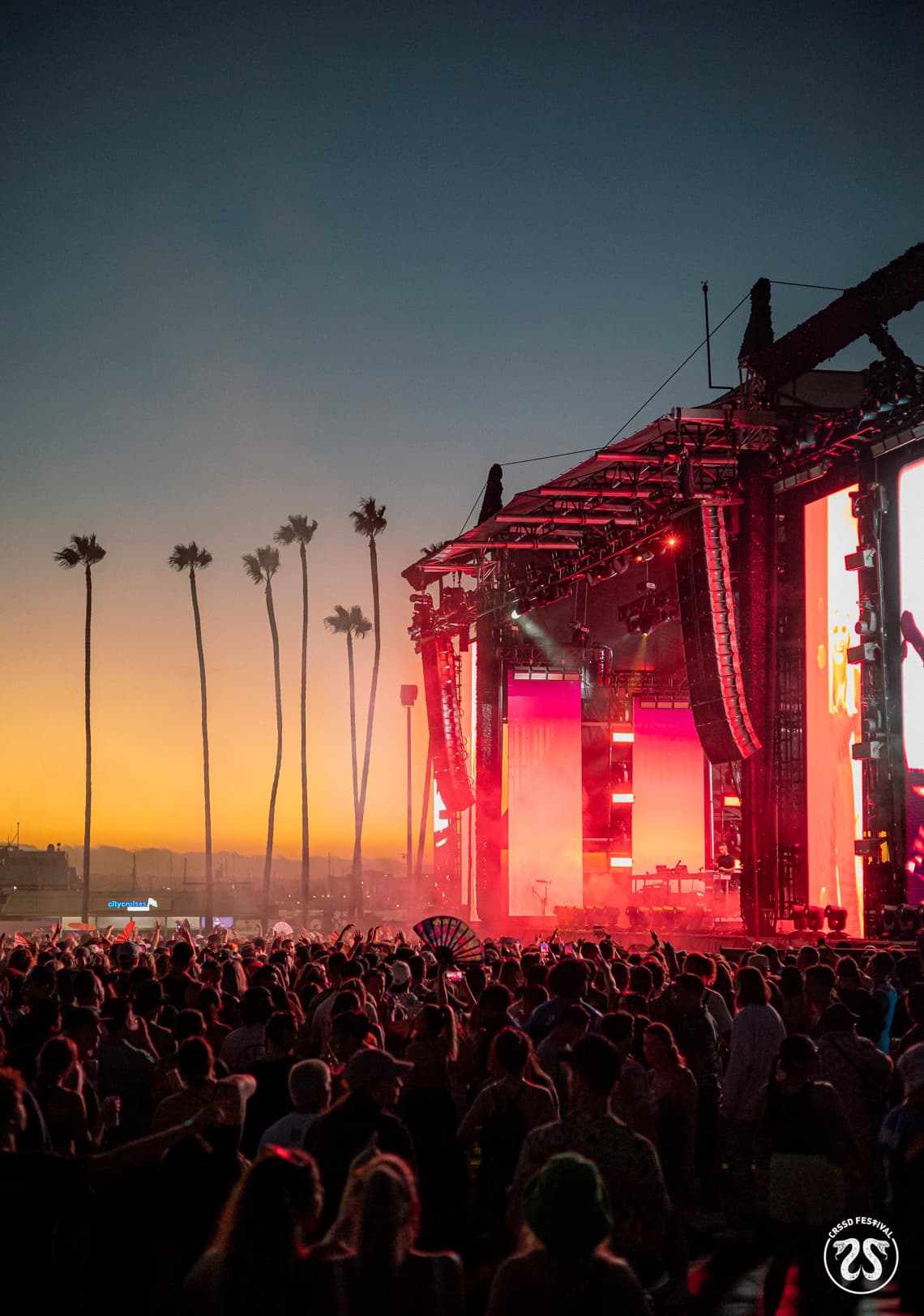 Article written by guest writer Orly Gal
Title Images Courtesy of CRSSD Festival // Izzy Hassan Di-Gruccio - @izzyh_visuals // Felicia Garcia - @fixationphotography
As the sun descended beneath the horizon, yet another triumphant chapter of the CRSSD Festival came to an exhilarating close. With a unique setting, the city hall served as the ideal canvas for the CRSSD emblem to be projected in the heart of downtown San Diego, California, this dynamic event transformed the urban landscape into a haven for electronic music aficionados over the weekend.
In sync with the onset of autumn, CRSSD Festival unveiled a formidable roster of artists, headlining luminaries such as Amelie Lens, Charlotte de Witte, Underworld, Flume, Basement Jaxx, Boys Noize and Fatboy Slim. The festival grounds teemed with an enthusiastic, sold-out crowd, all eagerly surrendering to the mesmerizing allure of music and festivity beside the glistening sea.
The Stages
True to tradition, CRSSD Festival maintained its distinct stage arrangement, spotlighting three unique sonic domains: Ocean View, The Palms, and City Steps, each a realm unto itself, imbued with a distinctive musical ethos.
CITY STEPS
Photo Courtesy of Jason Juhl Gray
Strategically positioned at the festival's epicenter, City Steps was the crucible of pulsating, high-octane sets that surged forth with unrelenting force. Despite being the most intimate of the trio, the crowd pulsated with electric fervor.
The Techno stage reached unprecedented heights, thanks to commanding performances by leading female artists, Amelie Lens and Charlotte de Witte. However, it was equally undeniable that artists like Farrago, Enrico San Giuliano, Patrick Mason, and FJAAK set the decks ablaze, leaving festival goers vibrating with excitement.
THE PALMS
Photo Courtesy of Jason Juhl Gray
The second-largest stage of the festival exuded a singular charm, adorned with luxuriant foliage and offering impeccable acoustics. Basement Jaxx and Boys Noize orchestrated an atmosphere ripe with positive vibes. Situated near the festival's entrance, The Palms greeted every attendee with an immersive soundscape amid a tropical jungle ambiance.
OCEAN VIEW
Photo Courtesy of Jason Juhl Gray
As the festival's grandest stage, Ocean View afforded breathtaking views of the marina, seamlessly harmonizing with the sunset's crescendo. This was the ideal vantage point for witnessing the timeless performances of Underworld, Fatboy Slim, Flume, and Ben Bohmer. The stage spared no expense, delivering awe-inspiring visuals and ample comfort for attendees to relish every musical moment.
The CRSSD Experience
CRSSD Festival remained an exceptional and multifaceted experience, catering to artists, staff and fans with the utmost care and precision. Its unwavering ability to attract top-tier talent solidifies its standing as a hallowed event for house and techno music fans alike for years to come. "FINGERS CRSSD"
Courtesy of CRSSD Festival //Daniela Becerra — @itskinderella
Written by: Orly Gal