Amsterdam Dance Event 2023: Where Music, Magic, and Electronic Insights Unite
Relive the magic of ADE 2023

By SIX_AM
November 3, 2023 at 10:24 AM PT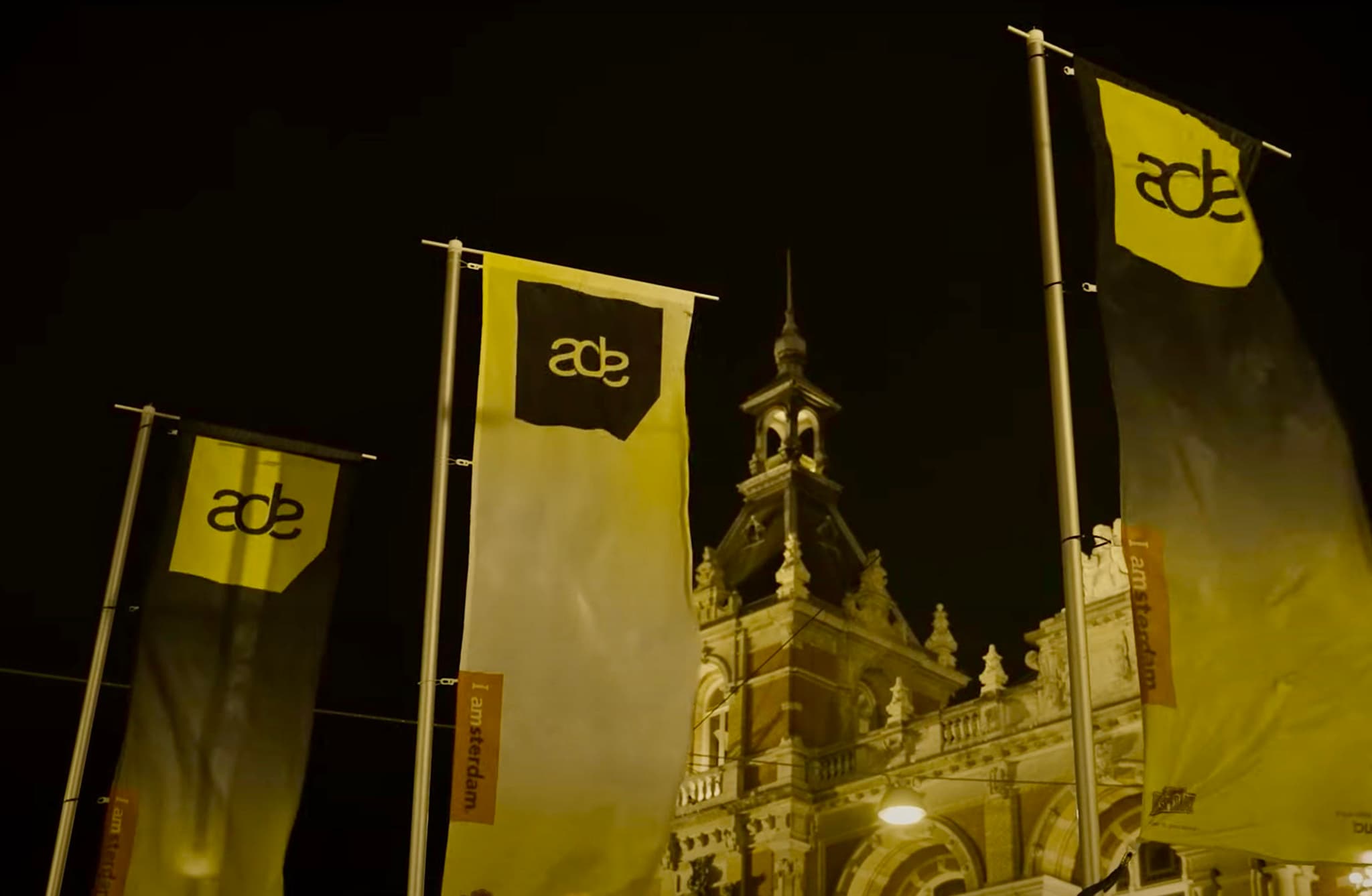 Article written by guest writer Orly Gal
Images courtesy of: Jaon Juhl Gray
The Amsterdam Dance Event (ADE) recently celebrated its 28th year, solidifying its position as the reigning champion of electronic music conferences and festivals. This year, it attracted a staggering 650,000 electronic music enthusiasts to the vibrant city of Amsterdam for a five-day extravaganza. With over 2,900 artists gracing the stages of 200 diverse venues, it orchestrated a jaw-dropping 1,000 heart-pounding events. Join us as we dive into the vibrant world of ADE 2023.
For techno and electronic music devotees alike, ADE is the holy grail. This year was no exception as it immersed us in a spellbinding fusion of techno, magic, and electronic revelations that left us craving for more.
A Haven of Creativity
ADE isn't just another music event; it's a realm where global electronic music luminaries converge to ignite creativity, foster connections, and embark on collaborative journeys. Upon our arrival in the city, the friendly and helpful staff greeted us warmly to collect our Pro passes, setting the tone for the days ahead. While waiting in line, we had the pleasure of chatting with fellow excited faces, all arriving to embrace the conference experience. As you step into the city each day, the choice is yours: leisurely wander through Amsterdam's picturesque streets, or plunge headfirst into ADE's enlightening conferences. Armed with a Pro Pass, you gain entry to a dazzling array of events and a 5-day pass for the city's metro, bus, and tram network. The city's warm and positive residents foster an atmosphere of camaraderie, uniting producers, artists, and fans from every corner of the world.
Expanding Horizons
ADE's conference events have evolved into a five-day odyssey, providing unprecedented glimpses into the future of the electronic music industry. Dynamic discussions cover everything from the evolution of music platforms like Spotify, YouTube, and TikTok to the profound influence of Artificial Intelligence. This year there was also a notable emphasis on critical issues like mental health in the music industry, sustainability, and music education. Furthermore, the panels served as a nurturing ground for budding talents, guided by industry veterans.
Diverse Experiences
The festival itself unfurls like a mesmerizing tapestry, offering a plethora of experiences. Immerse yourself in exclusive invite-only soirees, lose yourself in colossal arena techno raves, or savor intimate performances in various locations, including hotels, underground clubs, museums, and hidden venues. While meticulous planning is key to fully enjoying ADE, spontaneity is the essence of this adventure.
A Hands-On Approach
ADE's secret weapon is its hands-on approach, tailor-made for burgeoning music producers. Through immersive workshops, illuminating demo sessions, thought-provoking panels, and invaluable networking opportunities, ADE serves as the ultimate launchpad for emerging DJ and producer talents. It's a window into the heart of the electronic music industry and a chance to connect with top artists, industry insiders, and fellow enthusiasts from around the globe.
Personal Odyssey
Our adventure in Amsterdam began under the looming threat of rain, painting vibrant, almost portrait-like skies reflecting off the water features by sea, port, or canal. It was a visual feast that emphasized the palpable change of seasons. Once settled, the conference came alive with its unique blend of chaos, restlessness, and supercharged excitement. Our journey kicked off with our first panel, followed by our inaugural party, drinks, and a quick change over, leading us deep into the city's heart to experience Awakenings at Gashouder. However, we were denied entry due to our lack of preparation for the torrential rain and strong winds, compounded by the assumption that wristbands would suffice without our badges. This was just the beginning… a lesson fully learned.
Over the next four days, we had the privilege of meeting countless inspiring artists and industry professionals. Insightful workshops, such as the modular lab, left a lasting impression. I participated in the Demolition panel hosted by luminaries like Dave Clark, Lady Machine, Joseph Capriati, KOLSCH, Coco Cole and Ivan Marcovic, offering feedback on demos submitted for an exciting prize. We also conducted remarkable interviews that will soon see the light of day. Amidst our bustling schedule, we savored the local culture, indulged in delicious food, explored the lively bar scene, and marveled at the spectacular productions put together by ADE. Our favorite events were held at Melkweg for Colin Benders Presents and Paradiso for Speedy J presents STOOR Live. But the most unforgettable aspect was the opportunity to meet producers and record labels from all over the world, individuals we had been chatting with for years finally coming together in person.
Conclusion
Amsterdam Dance Event 2023 was a beacon in the world of electronic music, uniting artists, enthusiasts, and industry experts. The beat goes on, and we eagerly anticipate what ADE 2024 has in store. Until next year, keep the rhythm alive!