Techno Scenes: San Francisco with Direct to Earth
Bay Area Techno Taking Off Nicely...

By SIX_AM
October 31, 2023 at 11:58 AM PT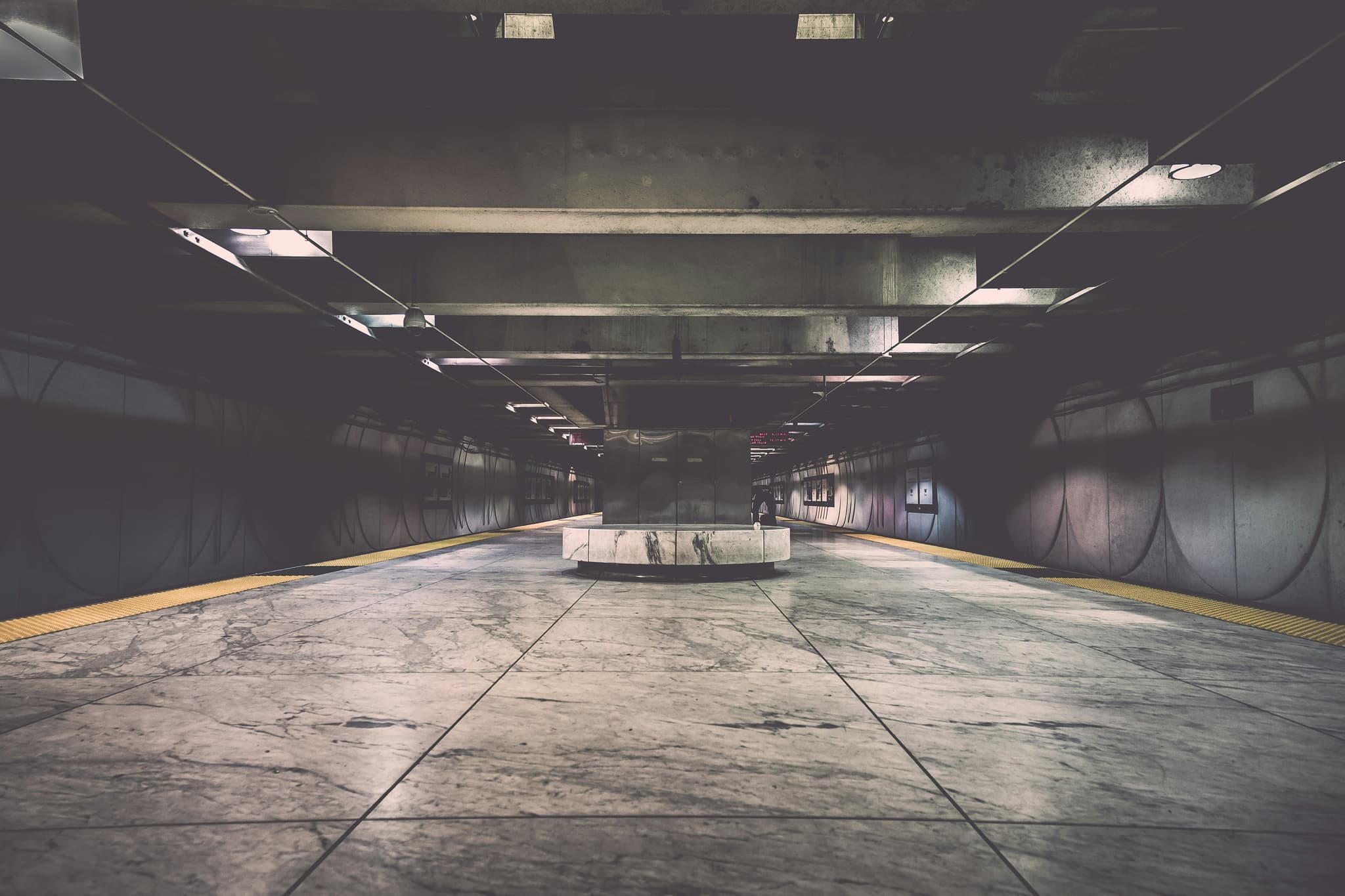 Techno Scenes: San Francisco with Direct to Earth
Ah, San Francisco. The City by the Bay. A place where tech startups are as ubiquitous as the misty fog that shrouds its iconic Golden Gate Bridge. A city of dreamers, disruptors, and... DJs?
Enter the world of Direct to Earth (DTE): the very heartbeat of SF's burgeoning techno scene. Led by the unyielding and relentless effort of Max Gardner – a lifelong SF resident, music and party aficionados, and connoisseurs of the deep, dark pulse of proper techno. Of course, pushing a movement such as Techno in the Bay Area would require a team beyond Max as current members and resident DJs such as Tariq Ismael, Lindsey Herbert, 9-System, Adra and Chris Dotson all play contributing roles that led to the successful rise of DTE and a steady Techno scene in San Francisco. The DTE commitment is not merely to entertain, but to elevate, and to rescue techno from the misinterpretations of pop culture. They're not here to play; they're here to redefine.
In a city where algorithms dictate the next big thing, DTE reminds San Francisco that sometimes, the best algorithm is human passion. Their craft is reminiscent of an artisanal barista methodically pouring over a cappuccino, or a chef ensuring every ingredient complements the next. It's not just about playing and promoting a techno party; it's about curating an experience that speaks to the soul.
Wander into any Direct to Earth event, and the pulsating rhythms are akin to a religious experience. The crowd moves as one organism, feet stomping and bodies swaying to the beats that Max so deftly produce. The lighting, the ambiance, the sheer electricity in the air—it's more than a party. It's a movement.
The legacy of San Francisco has always been one of rebirth, of Phoenixes rising from ashes. From the Gold Rush to the tech boom, SF has a knack for reinventing itself. And now, thanks to the visionaries at Direct to Earth, it's reinventing its Techno nightlife.
Where many see San Francisco as the land of Silicon Valley, of nerdy engineers and billion-dollar valuations, there lies a subculture. A delicious, hypnotic underbelly where the throbbing beats of techno music provide the backdrop to unforgettable nights. Direct to Earth is at the forefront, shaping this narrative and ensuring that techno is more than just a musical genre; it's a way of life.
It's impossible not to draw parallels between the city's tech boom and its techno renaissance. Both are about pushing boundaries, about exploring the unknown, and about finding harmony in chaos. In the same way that startups disrupt industries, Direct to Earth disrupts the mundane.
The combined efforts of the DTE collective gives the city's music lovers something to rally behind. It's not just about the beats; it's about community. Direct to Earth is their love letter to San Francisco, a call to arms for those who believe that techno is not just music, but a way of life.




We are lucky enough to have caught up with Max Gardner, the true originator of DTE since 2011, to discuss some of the highlights happening in SF and the Bay Area:


What makes SF's electronic music scene stand out from other US cities?
San Francisco has always been a brewing pot of creativity. Forward thinkers, free spirits, innovation, these are some of the terms most closely aligned with how people describe our little community on the edge of the map. There's a rich history around culture, arts, innovation and political movements here, and naturally this type of energy gets expressed into dance music too.
This is the home of some of the most important synthesizer and groove box companies in the world. In fact, some of the very first synthesizers ever are from Berkeley! I'm talking about companies like Buchla or Dave Smith Instruments. The electronic music producer scene is huge here and as a result, there's no shortage of extremely talented and humble individuals who fly under the radar. In terms of street cred in the techno world though, folks like Matrixxman, Jamaica Suk, and Rrose once called this place home. On the more playful spectrum you have the Dirty Bird crew and then you have some of the original dubstep acts like Bassnectar or Glitch Mob. There's OG house heads like Mark Farina, Jeno, Garth, Solar, even IDM like Tycho, and a massive noise/experimental scene due to the massive influence from the innovative music technology based here.
Direct to Earth has been running for over 12 years now and it's been exciting to see how techno has quickly evolved here, and how many young and inspired acts are born from it. There's a bunch of young crews who are ripping it. It's super exciting to witness, and the music is coming off as more energetic than ever.

What do regular partygoers in SF typically do for fun outside of events?
Depending on the time of year, go hang out at Dolores park or go the beach and eat, drink, relax, whatever tickles your fancy. Go to the MoMA, or explore some of the pop up art exhibits. EAT, we're spoiled with some of the best restaurants in the country :)

Another thing that's special about the bay is you can drive 1 hour in any direction and end up somewhere beautiful. Exploring the outdoors of Northern California is something a lot of folks like to take advantage of.



Where are the go-to pre-party spots in SF to set the mood?
Dinner in the Mission District or in SOMA. Your friend Andrew would probably suggest Burma Superstar for the best hybrid burmese fusion food you'll ever get. As ritual the DTE crew goes to a restaurant we like in SOMA once or twice a month before our shows to set the mood. I'll leave the name out so we can still reserve tables for ourselves 😂. You could probably pick a new restaurant every Friday though and be blown away..
Where do SF night owls go after the party to wind down?
The city has various crews putting on after-hours every weekend and the music is pretty much, across-the-board. Something for everyone. Although, it's common for some of our partygoers to end up at someone's apartment or condo hanging out and enjoying tunes while watching the sunrise over the neverending Pacific ocean view from the window. That view is really something you just don't get in most places…


What are the must-do touristy activities for newcomers in your city?


100% get a super burrito from one of our many authentic burrito shops in the Mission District. SF is the home of the super burrito afterall.

Walking around the Twin Peaks viewpoint is really amazing. My favorite place to take visitors though is Land's End. It's also known as the Sutro baths. Honestly if you enjoy a short walk I'd say it's a must see. It's not everyday you get to walk through a cave and stare off the edge of the US into the abyss.

Drive down Lombard street, the windiest steep street in the world.

Ride bikes through the Golden Gate Park, and maybe stop at the Japanese Tea Garden, or go check out the Academy of Sciences.
What touristy attractions should visitors avoid in your city?
As someone who grew up here, I just never find myself ever going to Fisherman's Wharf. You can get some good and extremely overpriced seafood there. It's a "tourist trap", however, I think tourists go there for a reason. They seem to love it. IDK
Where can one find the best local cuisine and restaurants in your city?
There's so many pockets of bomb food.
Hayes Valley for a bit of everything.

Japantown for some of the best ramen ever.

The Mission District for proper Mexican and more.

The Tenderloin/Downtown for a bit of everything.

North Beach for Italian goodies.
A few of my favorites include House of Nan King, Mission Chinese, Kuma, Molinari's, Chez Maman, Taqueria Vallarta, El Farolito, Basil Thai, The Stinking Rose, and so many more it's crazy.. Can't even write them all out.


What is the future for SF Techno scene and where do you see DTE fit in to that future?
SF is definitely in a transformational period, and yet Techno is more relevant than ever. When we started SF was just known for old school deep house. Now, you've got folks all over the world looking at the bay as one of the main US hubs for TECHNO. It's starting to pour into the city from the next generation. You're starting to see the various subgenres within techno emerging and growing their own audiences. Like I said, more relevant than ever.

At DTE we definitely feel a responsibility to continue stewarding the growth of this overall techno movement. We will continue filling the void and pushing the boundaries in terms of what we perceive to be the appropriate space and energy for people to lose themselves in. We're going full steam ahead with holding down the home fort, and we plan to take our space pod for a little joy ride to some other destinations as well ;)

Here's to techno, here's to you…

Conclusion:
In a city that never stops evolving, it's comforting to know there are those who will always keep the Techno flame alive. We are excited to be collaborating with Direct to Earth this Friday, November 3rd 2023 at F8 featuring Aurora Halal, JIA, Obsidian and a second room hosted by Vitamin1K showcasing Mothbot, Vertigo, Trauma Unit, and Zero Idea. Tickets can be found on RA and we hope to see you there!