Guides / House  |  Guides / Travel
The History of House Music Starts in Chicago
House music started in Chicago during the late 1970s when disco lost its shine and glitter

By SIX_AM
October 5, 2023 at 12:00 AM PT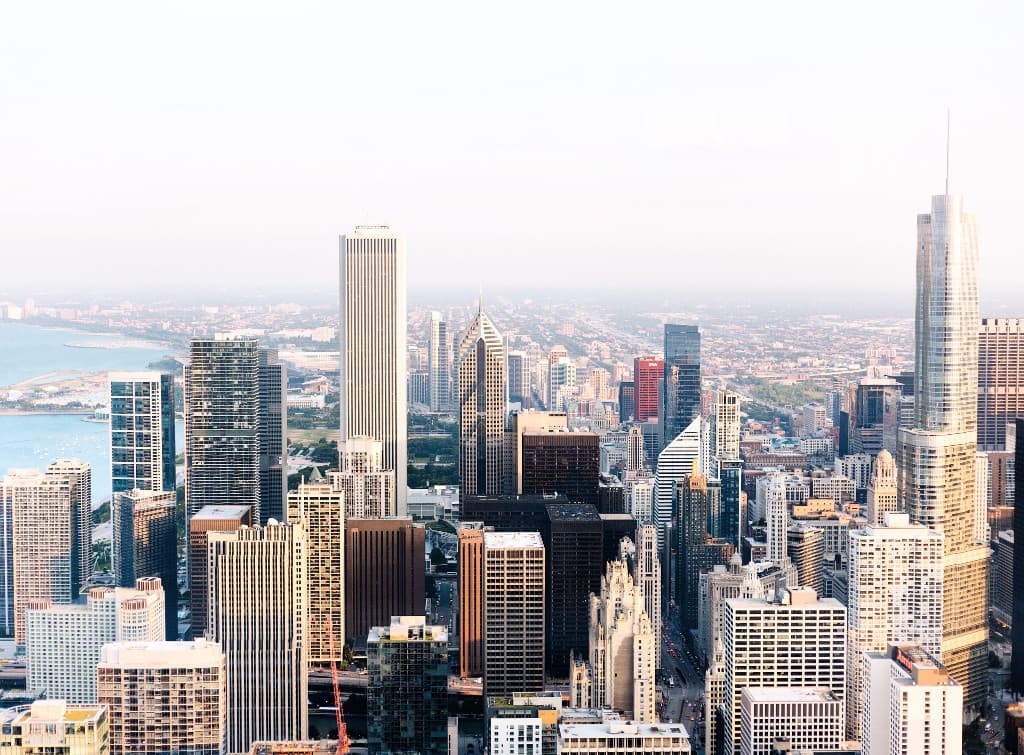 "In the beginning, there was Jack," say that to any house head, and they'll know how to finish the sentence. House music is loved by countless music fans, yet while many take time to go crate-digging for musical gems the history of house music gets lost in the noise. The history of house music started in Chicago during the late 1970s when disco lost its shine and glitter.
The Night Disco "Died": Paving the Way for a New Kid on the Block
House music's roots run deep in Chicago's Southside, the city that birthed the genre. Disco's reign, albeit a short one from 1973 to 1979, came to an abrupt "end" during an MLB game on July 12, 1979. You might be scratching your head, "What do baseball and music have anything to do with each other?" Not much actually, it just so happens that not everyone was happy with the popular dance genre topping charts, particularly some in the music industry. Looking for a way to boost attendance at White Sox games, promotions will always look toward what's trending to jump on a bandwagon in an effort to attract consumers. Back then, it was the rising disdain toward disco breaking into the mainstream and onto radio formats.
And They All Chanted "Disco Sucks!"
Radio heavily impacted society and its culture, and its formatting influenced music. Radio had listeners and advertisers needed those ears. Knowing that the White Sox were hurting with empty seats, the rock station WLUP "The Loop" approached them with an offer they couldn't refuse. Comiskey Park (now known as Guaranteed Rate Field), home to the Chicago White Sox, and WLUP hosted a promo night where attendees gained admission to the game for 98 cents if they brought a disco vinyl. Unknown to event organizers then of what would transpire during the double-header, that night is now remembered as the Disco Demolition Night.
As the saying goes, build it they will come. Recognized as one of the most successful MLB promotions to date, Comiskey Park not only had butts in seats (figuratively) but surpassed the venue's capacity of 45,000. Approximately 70,000 people showed up that night but the majority weren't there for some peanuts and cracker jacks. The ballpark food and snacks weren't the only things salty either. WLUP's disc jockey Steve Dahl had a chip on his shoulder after he was let go from a previous radio gig as the station was switching format from rock to disco. He was also the brainchild behind the game's promotion. In leading up to the night, Dahl had been fueling the public and promoting anti-disco events.
As the first game of the night ended, Dahl and Garry Meier, blew up a large box of the collected records before the second game. They led the crowd in chants of "Disco sucks!" turning a wholesome family event into a riot. Disco was forced to exit due to people's backlash, but it found a new home in the underground.
The History of House Music: Disco's Offspring
By no means did house music dethrone disco more like it was a phoenix rising from the ashes. Entering a fresh decade, and with the advent of technology also introducing new musical elements that created sounds. Drum machines, samplers and synths drive the sound of house music along with hi-hats, snare drums and deep, rich vocals.
Classic Vocal Chicago House Record: "My House" — Rhythm Controll
Disco had reigned in discotheques, nightclubs and private loft parties riddled with drugs and alcohol. However, these clubs were built around exclusivity aimed at a wealthy-class (white suburban living folks). House music was the opposite. House music was (and is) inclusive. It welcomed marginalized communities that didn't "belong" at the chic, trendy clubs. Young, old, gay, straight, black, Latino–identities didn't matter because house music wasn't about segregation. Where did these minority members escape to? The Music Box, The Glass House and 178 were some of the places where minority communities found solace and belonging. There was also The Warehouse, and many attribute the origin of "house" music as a shortened version of the venue's name. Void of glitz and glam and free of alcohol, people were there for just one thing: the music.
Every game has its major players who are respected and admired not only by industry peers but also those who make up its culture. They are the key players in industries who lay the groundwork for future generations to build upon; sports, music, food, business, fashion, art, etc. Frankie Knuckles, known as The Godfather of House, was born in New York, but he was a pioneer of the house movement in Chicago. Larry Heard, Marshall Jefferson, Farley "Jackmaster" Funk and Steve "Silk" Hurley are all house music legends who took inspiration from sounds across the pond. Synthesizing European styles with disco's remains they laid a strong foundation for house music.
WATCH: History of House Music WBEZ Chicago
Another house music originator Jesse Saunders, who also forms part of the Chicago-based DJ collective The Chosen Few DJs, was a driving force behind the house music movement. His track with Farley "Jackmaster" Funk "Love Can't Turn Around" was the first U.S. dance record that topped the U.K. charts. He also recently came out with his second book called In Their Own Words that captures stories from those who lived and breathed the house music culture from its birth. You also can't talk about the history of house music without mentioning Chicago natives Cajmere (aka Green Velvet) born Curtis Alan Jones and Derrick Carter.
While Cajmere/Green Velvet is associated with tech house, a newer house music subgenre, he's given the house music community timeless house tracks. They continue to be played, remixed, reworked, re-edited in many modern DJ sets. Carter's exposure to the first wave of house music (the late 1980s – early 1990s) was from working at Importes, Etc, the first house music record store. He then had a prominent role in influencing house music's second wave in the mid-90s both as a DJ and producer.
Women also played an important role in house music, and female vocals dominated both waves of house music. Crytal Waters' "Gypsy Woman (She's Homeless)" and "100% Pure Love" remain classics to this day. Robin S' "Show Me Love" landed on both dance and R&B charts showing music's power to transcend labels. It has received several musical accolades, and today is still widely sampled throughout various genres.
Remember radio? Well, everything comes back around. Just as it had incited people to turn their back on disco, this time it was increasing exposure to house music. Chicago radio stations WGCI and WBMX played a major role in spreading house music beyond the underground, secret clubs where it was played. Prominent labels also had their hand at popularizing house music including Trax Records, DJ International and Dance Mania.
The History of House Music: Chicago & Present Day
The history of house music has strong roots in Chicago. After more than 30 years, the genre continues to bring together people from all identities and places of the world. It has evolved yet kept its integrity standing the test of time. House music is the base sauce in electronic music influencing many modern artists and their work. Steve Lawler packs a deep bassline on his remix of Groove Armada's "(Time to) Put Up" that combines classic house music elements with an acid house drip. Weiss' hook and melodies in "Feel My Needs" released in 2018 bares resemblance to the 1986 record "Love Can't Turn Around." Several artists including French artists Tchami and Malaa as well as Tube & Berger have sampled singer, songwriter and producer Ron Carroll's "The Sermon."
Chicago has ushered in a new wave of artists that honor its legacy. The Black Madonna, Mark Farina and Honey Dijon may not live in Chicago anymore but their craft still pays homage to the genre. Looking at other Chicago hometown heroes, Michael Serafini, Eris Drew and Kid Enigma all keep the house music flame alive.
House music isn't only for the indoors or odd hours of the night either. The annual neighborhood outdoor West Fest gives Chicago residents and visitors a weekend full of house music, food and good times. During the summer you can also break away from the workday for a lunchtime house party at the Daley Plaza. The Chosen Few DJs organize their summertime "old school picnic" known as the "The Chosen Few Picnic & House Music Festival. However, if out and about on a weekend night the underground independent music venue SmartBar is always a sure bet. Even on Sundays when Serafini hosts the weekly industry night QUEEN!
"Let there be House!"
Now that you have a music history lesson under your belt, take a listen to some of the most iconic house music records.
Are you a history buff and want more? Check out these music-focused documentaries that highlight the underground scene everything from raves and clubs to the origins of house and techno.