Amsterdam Dance Event's ADE Lab Unveils Stellar Lineup of Speakers for Aspiring Professionals

By SIX_AM
September 7, 2023 at 2:41 PM PT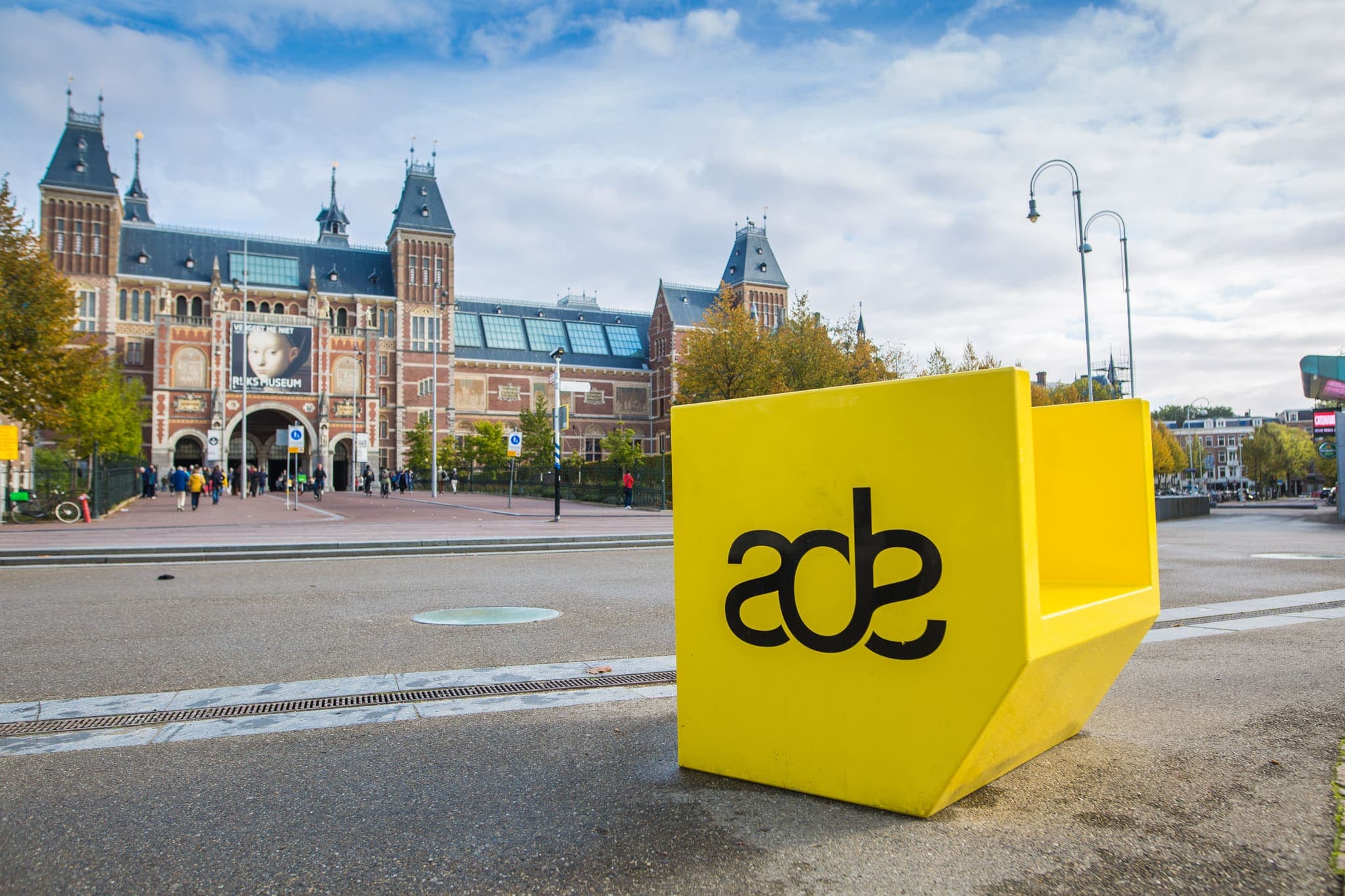 Amsterdam Dance Event (ADE) has long been recognized as the world's largest and most influential festival and conference for electronic music, and in large part this is also thanks to its ADE Lab programming. This year, ADE Lab, the platform dedicated to education and talent development for emerging producers and professionals, has revealed an exciting array of speakers and programs for its upcoming event. ADE Lab is set to take place from October 19th to 22nd, offering attendees an unparalleled opportunity to learn, network, and elevate their careers.
The initial lineup of speakers for ADE Lab is nothing short of impressive, featuring industry stalwarts and rising talents alike. Esteemed artists and producers such as DVS1, Mama Snake, Reinier Zonneveld, Héctor Oaks & Van Anh, and Darude are set to share their insights and expertise. This curated program aims to provide emerging artists and music professionals with exclusive opportunities to expand their skill sets and make valuable connections.
This year, ADE Lab is focused on delivering an interactive and engaging experience for participants. The program includes a variety of event-wide courses spanning Production and Artist courses to Professional and Mixed Media courses. Upon completion of a course, attendees will receive a discount on the ADE Pro Pass for the following year, incentivizing ongoing growth and participation.
Highlights from the announced program include the RA Exchange Live: DVS1, an in-depth interview with techno luminary DVS1 by Resident Advisor. Additionally, attendees can look forward to a deep dive into curating a DJ set with psychedelic pioneer Mama Snake and a Filth on Acid Demo Drop session with Reinier Zonneveld.
Workshops and sessions also cover a wide range of topics. Héctor Oaks and Van Anh will delve into The Art of Vinyl DJing, offering insights into the timeless craft of playing vinyl records. Talks and sessions with other notable figures such as Darude, Nostalgix, and Modular Moon promise to provide valuable perspectives and knowledge.
A notable addition is the involvement of Parallelle, a multi-instrumentalist duo, who will present a special edition of their 'A Day In…' format. Femme Bass Mafia is set to host a DJ mentoring program designed specifically for femme, trans, and non-binary individuals, creating a supportive and inclusive environment for aspiring DJs.
But ADE Lab is not just about talks and workshops; it's also a playground for testing cutting-edge gear and creative technologies. Attendees will have the chance to try out the latest equipment from prominent brands in electronic music, including Ableton, AIAIAI Audio, Allen & Heath, Deepgrooves, DJ.Studio, DMC40/Technics, L-Acoustics, Roland, Vinylify, and Universal Audio. Custom-designed gear test areas and studios will facilitate hands-on exploration.
CollabHouse and SAE Institute will also play a role by hosting exclusive demo drops and challenges for ADE Lab visitors, fostering an environment of learning through practical experience.
ADE Lab Pass holders are granted access to the full four days of the event, which promises to be a comprehensive learning and networking experience. Those with an ADE Pro Pass can participate in ADE Lab alongside the ADE Pro conference, the ADE Festival program, and other included benefits.
The Amsterdam Dance Event Foundation, the organizer behind ADE, is a not-for-profit organization dedicated to nurturing electronic music, its culture, and its industry on a global scale. Their commitment to development, innovation, and talent is evident in events like ADE Lab, which lay a solid foundation for the future of the electronic music landscape.
In conclusion, ADE Lab is shaping up to be an unmissable event for aspiring music professionals and producers. With a lineup of illustrious speakers, diverse workshops, hands-on gear testing, and an environment of collaboration and innovation, ADE Lab 2023 promises to be a crucial stepping stone for those seeking to make their mark in the electronic music industry. Whether you're an emerging artist or a seasoned professional, ADE Lab offers a unique opportunity to learn, connect, and thrive in the ever-evolving world of electronic music.