HÖR Releases Statement Regarding Cancellation of Performances
After a backlash from audiences and DJs the Berlin based streaming platform issues a statement.

By SIX_AM
November 10, 2023 at 12:53 PM PT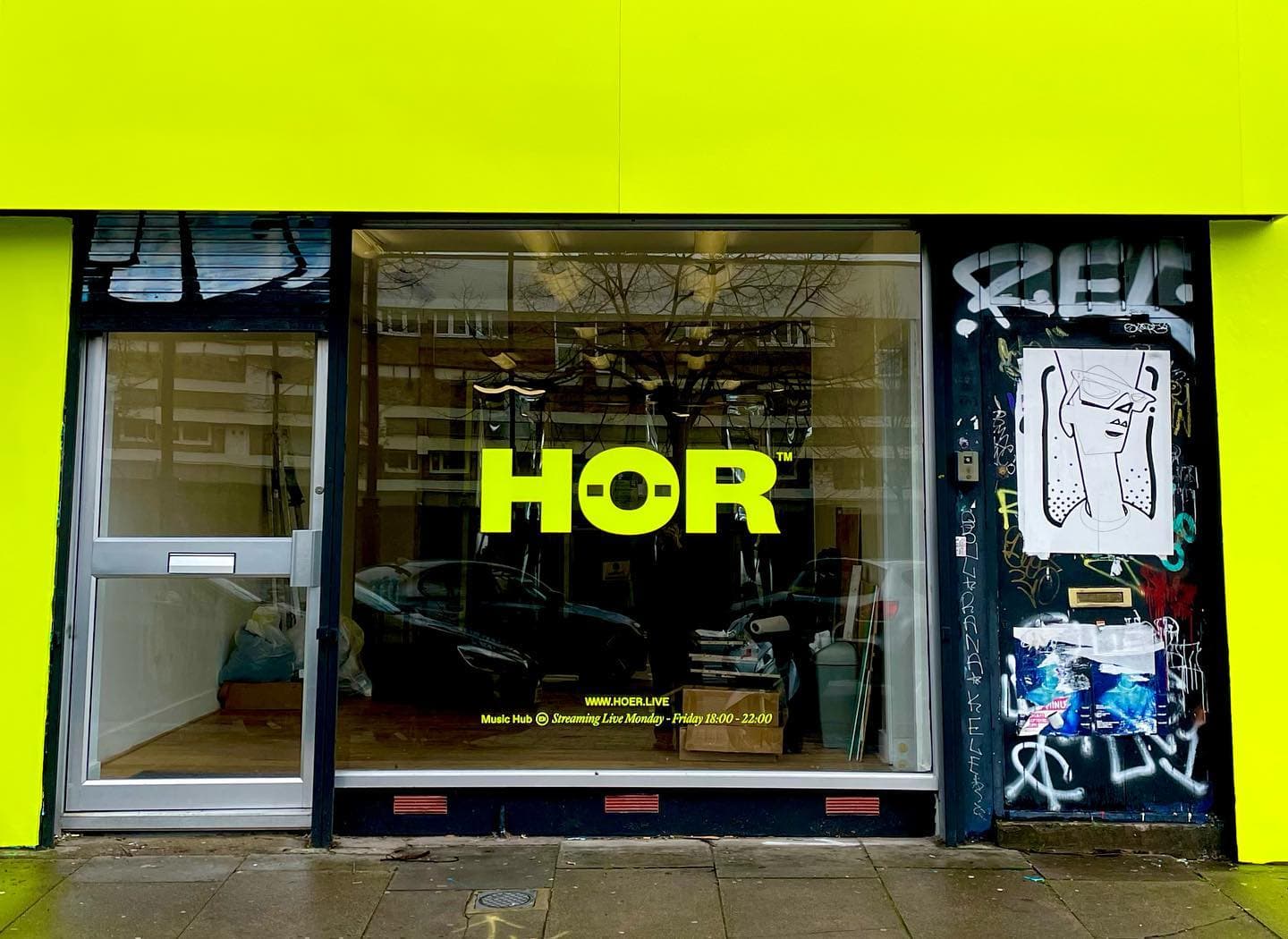 Title Image Source: https://www.facebook.com/hoerberlin/
The Berlin-based streaming platform HÖR, known for its bathroom like backdrop for dj sets, released a statement after it faced backlash for allegedly suspended two performances due to artists wearing alleged pro-Palestine clothing.
Sam Clarke and Téa had their sets canceled on November 3 because their clothing was potentially seen as "offensive". Sam Clarke wore a shirt depicting the Palestinian flag on a map of Israel, while Téa had an Arabic phrase on a scarf that stated, "the land is ours". After the sets were cancelled, many protested the actions calling for a boycott of the platform while some DJs requested their sets be removed and others canceled their upcoming sets on HÖR.
In response HÖR released the below statement to DJs who have been featured on its platform, aimed to provide clarity regarding its stance on the matter:
"Hi,
Due to recent events at our studio and posts on social media, we wanted to reach out to you directly to clarify our position.
We have been appalled by the events that have taken place in Palestine and Israel. Our hearts have been broken for all the innocent victims. We hope for an immediate end to the violence and relief for the Palestinian people from this humanitarian crisis, as well as for the safe return of all the Israeli hostages. We wholeheartedly support the right of the Palestinian people to self-determination and freedom.
We take our responsibility to create a safe space where artists can share their responses to the devastating events seriously. We have seen many artists using our platform to show their solidarity with the Palestinian people by wearing shirts, scarves and flags. We believe in freedom of expression, and we have not, and will not, censor flags or peaceful slogans.
However, there are symbols that, for some audiences, are controversial, which we will not allow.
On Friday, we had the first two incidents where individuals wanted to demonstrate solidarity with the Palestinian people, but our content moderation team felt that their items of clothing could be perceived as offensive and calling for the eradication of Israel. In one instance, an artist wore a scarf with the phrase "the land is ours" written in Arabic, while in another instance, another artist wore a shirt featuring the Palestinian flag superimposed over the map of Israel. It is never our intention to upset any of our artists, but keeping our platform as a respectful space is very important to us.
We also know there are stories circulating about our platform, which we want to directly address:
• There have been questions about some social media posts shared by us, the founders of HÖR, after October 7th. As many of you will know, we are originally from Israel. We and our families were shocked and saddened by the events on October 7th. We personally know people who have died or were kidnapped and are still missing. We deeply regret sharing posts that we did not appropriately fact-check after October 7th and we are sorry if we offended anyone. We in no way support the horror that has been inflicted on innocent Palestinians, and we have listened to those who have reached out to us in the weeks since, educated ourselves in new areas, and learned a lot.
• There was an isolated incident where an artist, who was showing his solidarity with the Palestinians, left the booth eight minutes before the set ended. This led our content moderation team to think there was an issue with the set, resulting in putting it in private just to check if there was a problem. When they realised there was nothing wrong, it was immediately put back online.
• We are aware of a former vendor who has listed his employment on LinkedIn as HÖR and has been sharing hateful posts. This individual supported us with our website in early 2022, and we only ever had two or three meetings with them. Unfortunately, we were not aware of his political opinions, and they do not represent our views and values.
Finally, we understand that some of you feel hurt by the delay in us setting out our position on this matter. As a platform, we have always tried to be open and transparent, and we will learn from this experience. We believe in the importance of freedom of expression, and we have taken on board the feedback shared with us. We are looking into training our content moderation team to ensure we have clear guidelines for our team and artists to follow.
We would like to thank the majority of our artists who have been really respectful and engaging in conversations with us over the recent weeks.
We will continue to listen and work hard to create an environment that is open and respectful. We would like to have an open dialogue with you, so please do reach out directly to us if you would like to share your thoughts and ideas on how we positively move forward.
Our hope is that our community comes together at this difficult time and finds comfort in the values that unite us as a creative collective. Our platform will remain open to anyone looking for an outlet to express themselves via music. Thank you."