By JIA
October 11, 2023 at 2:20 PM PT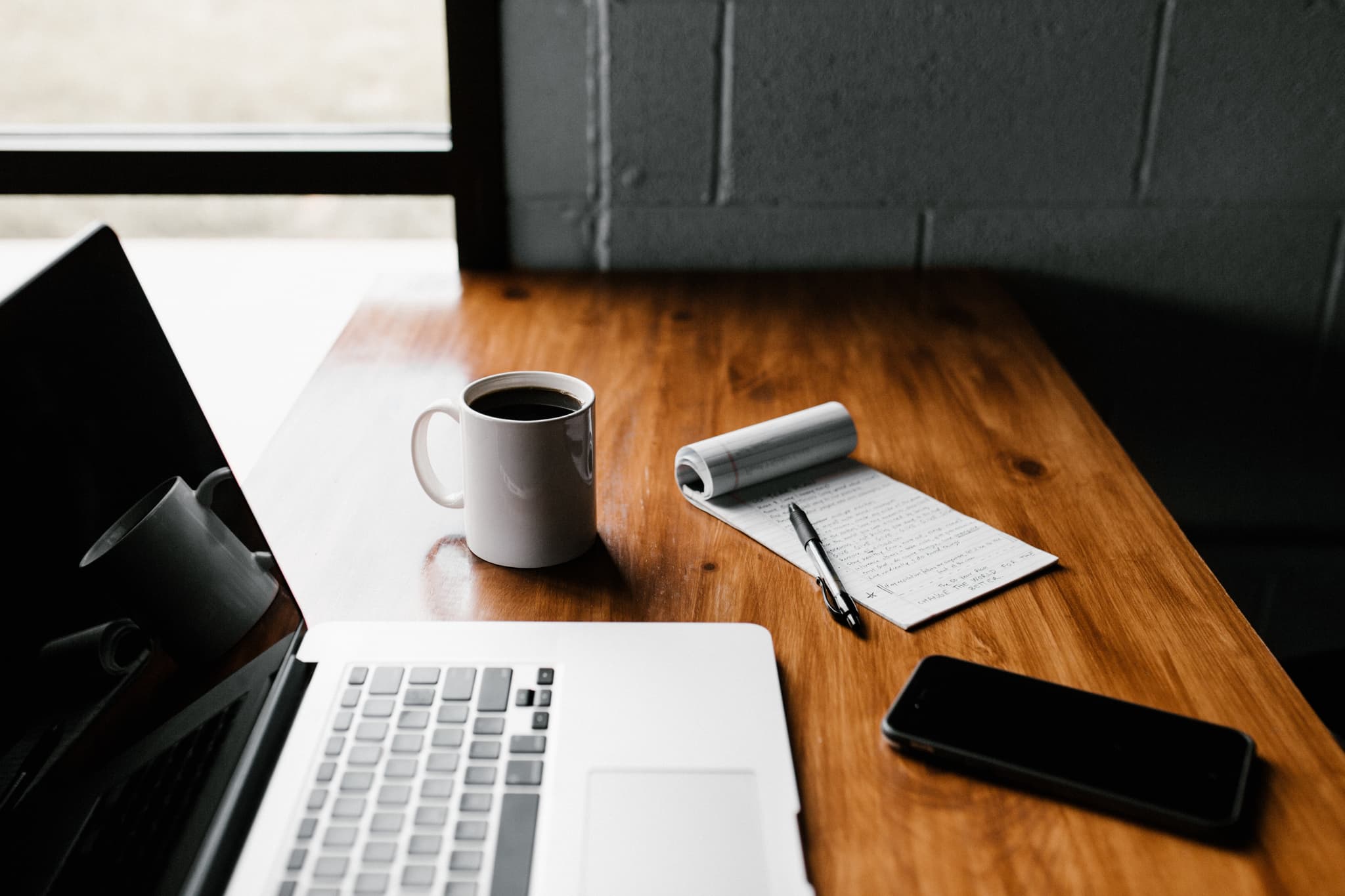 Beating the Competition with Better Time Management & Communication Skills
In the fast-paced world of the electronic music industry, talent alone is no longer sufficient to guarantee success for both electronic music artists and industry professionals. While crafting amazing music, exciting events, and growing an artist marks the cornerstone of a prosperous career in the electronic music scene, there are two equally critical skills that can set you apart from your industry peers: time management and communication skills. Ever since entering the scene in 2006, I have come to learn and realize that these two skills are indispensable and how they can elevate both artists and industry professionals above the competition over time. A lot of people often ask me and my team "How do we do what we do" - for the first time ever, I'm going to explain how we do it, the answers are below!


The Electronic Music Industry Landscape
Before we dive into the significance of time management and communication skills, it's vital to grasp the dynamic landscape of the electronic music industry. Over the past few decades, electronic music has transitioned from an underground subculture into a global phenomenon, attracting a diverse audience and generating billions of dollars in annual revenue (eh hem business techno).
This explosive growth has amplified competition as more artists and professionals aspire to make their mark in this ever-evolving field. As a result, being exceptionally talented is no longer sufficient for success; artists and industry professionals must equip themselves with a broader skill set to effectively navigate this intricate terrain.

Plus let's be real, there's no one worse than managing time and communicating than people in the electronic music industry - always procrastinating, often hung over, and just full of dreams and ideas with NO plan of action. I say this with full confident after working diligently with many people and groups in the scene (since 2008) just how piss poor most of my peers are when it comes to managing their time and their communication efforts. It actually pains me to see how much WE SUCK as an industry at this and my only wish is for ALL of us to develop better time management and communication skills so that we can all work together more cohesively. The person and collective who masters these two skills will master their electronic music journey.

The Pillars of Success: Time Management
Maximizing Creativity: Time management is critical for electronic music artists and industry professionals as it directly impacts their creative output.

For artists, effective time management ensures dedicated hours for composing, producing, and experimenting with their musical creations. It allows them to dive deep into their creative process, honing their skills, and refining their sound. In this way, time management empowers artists to explore new sounds, techniques, and genres, helping them stand out from their peers. They become better equipped to craft groundbreaking tracks and develop innovative artistic strategies, potentially propelling them to stardom.

For industry professionals, be it event promoters, artist/label managers, or PR, effective time management is equally crucial. It allows them to organize events, coordinate logistics, and manage business aspects with precision. In cases where they have other commitments, such as a 9-to-5 job, mastering time management is vital. It enables them to seamlessly balance their existing career with their electronic music ventures, providing a smoother transition toward making this passion a full-time profession.

In both cases, the ability to efficiently allocate and manage time results in enhanced productivity, improved creativity, and the potential for groundbreaking achievements. It empowers artists to create memorable music and industry professionals to execute successful events and business strategies, ultimately elevating the entire electronic music ecosystem.

Meeting Deadlines: The music industry adheres to strict deadlines, whether it's delivering tracks to a label, booking an artist with an agency, or simply planning out the logistics with production. Effective time management ensures that both artists and industry professionals can consistently meet these deadlines, fostering a reputation for reliability and professionalism. This not only sustains good standing with collaborators and industry partners but also enables them to seize opportunities as they arise. Nobody likes working with people or groups who can't get their deadlines in order, there is no faster way to ruin your reputation by constantly not meeting your deadlines or coming up with excuses.

Balancing Career and Personal Life: Both electronic music artists and industry professionals often lead unconventional lives, with late-night studio sessions as well as events and frequent travel for gigs and networking. Time management skills are essential for maintaining a healthy work-life balance or work-life integration. Burnout is a genuine concern in the industry that happens to the best of us, and those who can effectively allocate their time between their careers and personal lives (which are often blurred between the lines) are more likely to enjoy sustainable success in the long term.


The Art of Communication
Building Relationships: The electronic music industry thrives on relationships. Effective communication skills are essential for networking with fellow artists, industry professionals, and fans. Cultivating authentic connections while being authentic yourself can lead to collaborations, bookings, and other opportunities that propel careers forward for both artists and industry professionals. There are those who cannot even smile and say hi to a stranger or someone they just met due to the lack of awareness of how they might come off to others when communicating. The essence of building relationships is to connect and the only way to start that connection is by openly communicating through socializing. This may cause anxiety for some but it's something you must face and overcome in order to set your foundations.

Pitching and Negotiating: Whether it's pitching a track to a record label, sharing your idea and vision, or negotiating a performance contract with an agent or promoter, communication skills are indispensable. The ability to articulate ideas, needs, and expectations clearly both written and verbal can make the difference between a successful deal and a missed opportunity, benefiting both artists and industry professionals. Depending on your approach, you can even strengthen the relationship and trust by being more personable, witty with jokes (that don't offend), and generally being a people person all helps in this scenario.

Navigating Conflict: In any industry (and in life as well), conflicts are inevitable. Effective communication skills help artists and professionals navigate conflicts, resolve disputes, and maintain their professional reputation. Mishandled conflicts or worse, ignoring the conflict can lead to damaged relationships and a tarnished image in the industry, affecting the careers of both artists and industry professionals. You ever hear of people "burning bridges"? Yeah, most of the time it was burned due to mishandling of conflicts with the inability to communicate openly and professionally. If we look back at ALL the "burned bridges" we can pinpoint that somewhere along the line, poor or miscommunication is really the one to blame here.

Brand Building: In today's digital age, electronic music artists and industry professionals are not just practitioners; they are brands. Effective communication, through social media, press releases, and interviews (both written and verbal), is vital for building and sustaining a strong brand presence. Those who can share their stories and connect with their audience on a personal level are more likely to succeed in the industry, benefiting both artists and industry professionals. Building your brand is more than just pushing your music and events or artists you're representing but you have to communicate it to your audience and why they should care or be excited for your (FILL IN THE BLANK).

To conclude:
In a world where talent is abundant, the two most important business skills for electronic music artists and industry professionals are time management and communication skills. Often overlooked, these skills form the bedrock of a successful career, providing the foundation upon which to build.
Time management enables both artists and industry professionals to maximize creativity, meet deadlines, and maintain a harmonious work-life balance. Communication skills empower them to build relationships, negotiate deals, resolve conflicts, and construct a robust brand presence.
In an industry as competitive as electronic music, those who excel in these areas are more likely to rise above the rest. Therefore, aspiring electronic music artists and industry professionals should take note and take action: mastering time management and communication skills is the key to success in this ever-evolving and exhilarating field. This is how we are doing it right here at SIX AM. We watch our time like a hawk and communicate better than two siblings who grew up together, the next time you wonder how we do what we do in the manner we do it? You know the answer now...