What's In Your Tool Box: Cosmic Boys
Check out Cosmic Boy's 6 must have tracks ready for the dancefloor!

By SIX_AM
September 13, 2023 at 8:39 AM PT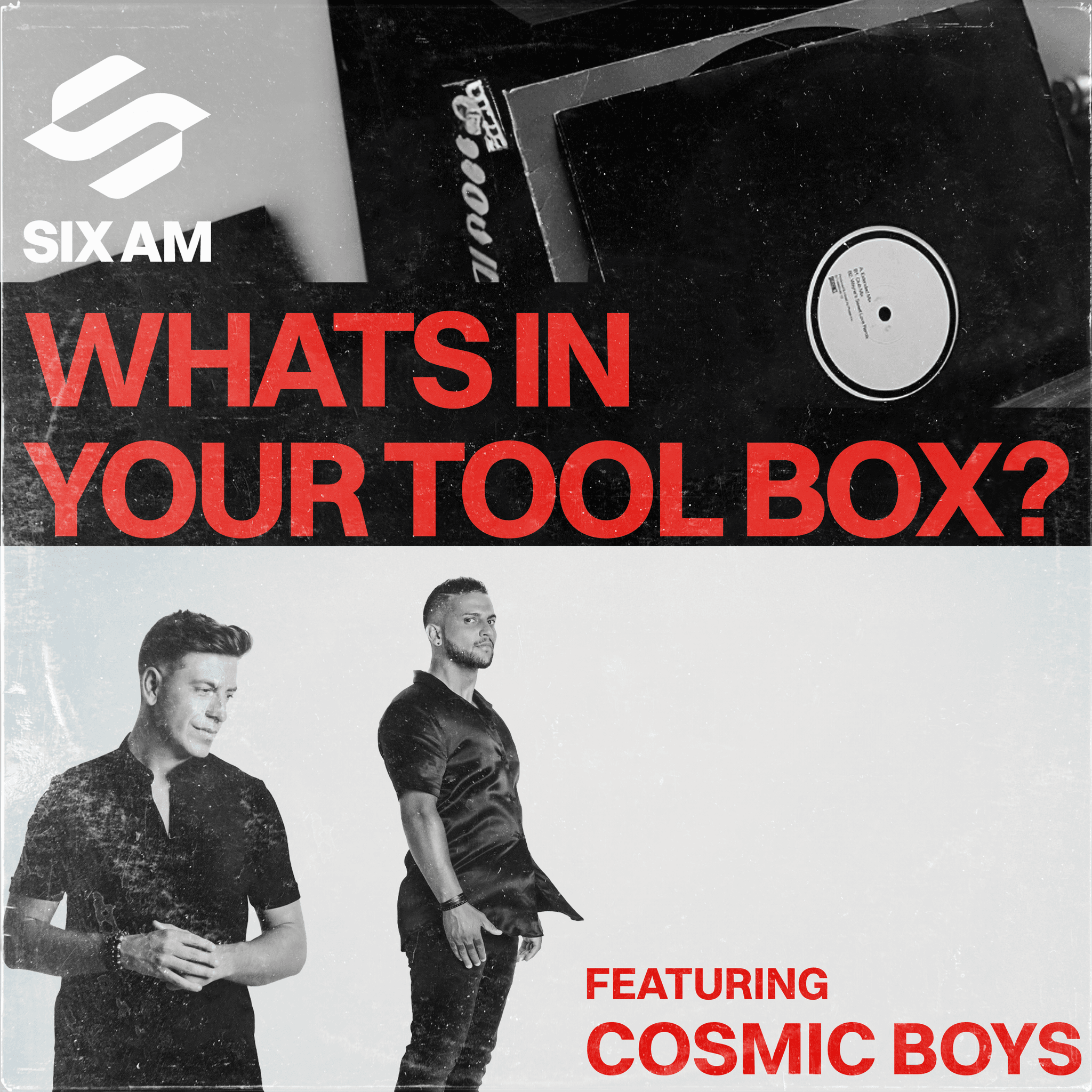 Artists will never come unprepared to a party. They always bring a toolbox packed with tracks that are truly dance floor destroyers. "What's in Your Toolbox" features artists' secret weapons, aka, the tracks they don't leave out of their USB. This installment features French techno duo, Cosmic Boys.
Cosmic Boys, newcomers in French Techno music, emerge step by step in the world techno alongside the biggest DJs. True hedonists, the two friends live and breathe techno and music, as it's central to their everyday life between production, dj sets and label management of Scander. In life and on stage, sharing and communion is essential to them.
With previous releases gaining track support from Sama' Abdulhadi, Paco Osuna, Matador, Dubfire, Rebüke and more, their singles often end up in Beatport's chart of international top 10 hits.
In 2016 Cosmic Boys become the number 1 French artists and number 2 world Minimal artists with releases on Richie Hawtin's label (Minus) with their remix of Marc Houle's 'Girl One' as well as on Form, Popof's label.
The duo is due to release their rework of Energy 52's legendary 'Café Del Mar', voted best dance track ever by Mixmag in 2001.
Here are the Cosmic Boy's top 6 tracks and why they always keep it in their DJ toolbox.
Energy 52 - Café Del Mar - (Cosmic Boys Remix)
It has been a great honour to be able to remix this timeless classic! We love to see the effect on the crowd every time we play it!
Teenage Mutants, Heerhorst, PETER PAHN - Dark Clouds
This is the kind of track that works amazingly with the crowd! The mystic & energetic vocal together with rolling baseline & acid synth kills the dance floors!
Enrico Sangiuliano, Charlotte de Witte - Reflection
Another killer from the couple! We love to play this one, a pure techno track on a constant evolution. Drop is crazy!
Cosmic Boys - All Eyes On Me
Another track of ours that we particularly love. We wanted to create something different, pumping but also with a melody, together with the robotic vocal that brings a futuristic dimension.
Kevin de Vries, Mau P - Metro
Unexpected duo that made a crazy bomb! We love to play this one, each part of this track is crazy, mostly the synth & the kick bass, killer!
Belocca - Metamorphosis (Marie Vaunt Remix)
An artist that we have been following for a while (Marie Vaunt) and who already remixed on our label Legend. All her productions are super strong and this one in particular. A real bomb for clubs & festivals!
Connect with Cosmic Boys : Website丨SoundCloud丨Facebook丨Twitter丨Beatport丨Instagram