Global Vibe Radio 372 Feat. TonalTheory

By SIX_AM
September 19, 2023 at 5:28 PM PT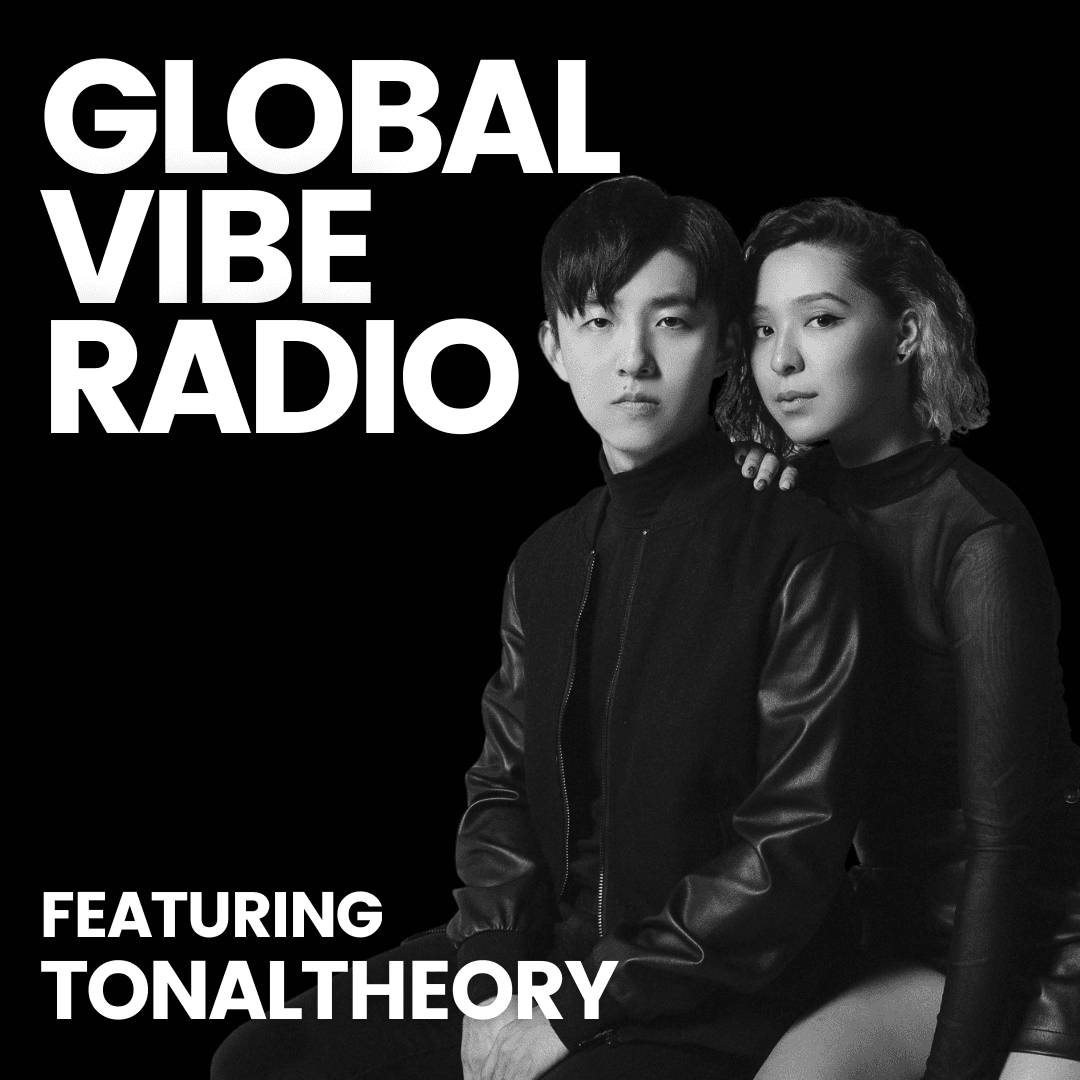 Based in Washington, DC, USA, TonalTheory is a duo producer/DJ, striving to bring their take on the seamless fusion of powerful, high-energy techno soundscapes and percussions with an homage to their classical backgrounds, which aims to show their versatility and vision that captivates any listener in their core.
With numerous releases, both local and International, under their belt, the duo launched their own label, Undertone, in 2021 with a mission to cultivate their signature high-energy techno sounds while bending genre boundaries in the scene and it hopes to serve as a platform for like-minded producers to showcase their artistry. Some of the recent releases on the label have generated support from some of the biggest names in the industry, which has been a testament to their keen talent and vision.
Their hard work in the studio producing cutting-edge and forward thinking techno has earned them the spot to join the catalog of some of the industry's notable labels, including Confidential Movement EP on Say What?, Avoid The Light EP on SINDEX, Obscure Horizon EP on Ōtomo as well as many other single releases on labels such as SUBSTANTIV, T Sessions, GRF Black, Rated Records, and many more. Their work has also been recognized and featured by Washington Post, EDM Identity, and XTINA, which added to their success as producers on the rise.
Performing everywhere from warehouse raves to clubs and festivals, their DJ sets have been signified by relentless and hard-hitting techno yet taking the dance floor on a cathartic journey, which has left lasting and impactful impressions in every city they have played for across the United States. They are currently the residents of Washington DC's leading techno and trance project team, Synthesis, and co-founder of Decibel Collective. They have also played support for some of the biggest names in the industry of both techno and trance alike including Caravel, Julia Govor, Sara Landry, ØTTA, Dubfire, Indira Paganotto, Tapefeed, John Askew, Greg Downey, David Rust, Christopher Lawrence, Alan Fitzpatrick, Nicole Moudaber, Green Velvet, Laidback Luke, Sharam, and Victor Calderone, which has helped solidify their presence in the scene as the artist to look out for.
[Tracklist]
1. TonalTheory - ID
2. Tred - Something To Say
3. Lukas & Leo Laker - Transformation
4. Dance Divine - PURGE
5. Warnung - Source
6. West Code - Balance
7. Outer909 - Movimento Lento
8. Dstm - Discomforting Resistance
9. EAS - Waffle House Fight
10. TonalTheory - ID
11. TonalTheory - Little Dreamer
12. Sebastian Groth - Go!
13. TonalTheory - ID
14. DOSTROIC - Acido
15. Sella Hess - Positive Thinking
16. Mark-E.T - Piece of Me (Yenkov Remix)
17. TP2 - Unfortunately I Choose You (TonalTheory Remix)
18. TonalTheory - ID
19. Raxeller - Preparations (Sub Terra Remix)
20. TRIPTYKH - Grotesque
21. ID - ID
22. M_R_T - Gates Of Tartaros (Vika Luksha Remix)
23. PH87 - Marie Had A Dream
24. TIMEKUBE - Tokyo (TECHSi Remix) [Coming Soon on Undertone]
25. Egotoeter - Dying Till Death
26. WTCHCRFT - Moral High Ground (WTCHCRFT's Morally Bankrupt Remix)
27. HRD.303 - Ave
28. Nicola Virnicchi - Ausländer
29. TonalTheory - Rabid Hole
30. Gaston Fiore - Chidori
31. Mani Festo - Jungle Poison
32. Furtive - Don't Harden Your Heart
Connect With TONALTHEORY: Facebook | Instagram | Soundcloud | Youtube | Spotify | Resident Advisor