Skrillex scheduled to play Berghain this October
and it's not a f*cking joke

By JIA
September 21, 2023 at 6:36 PM PT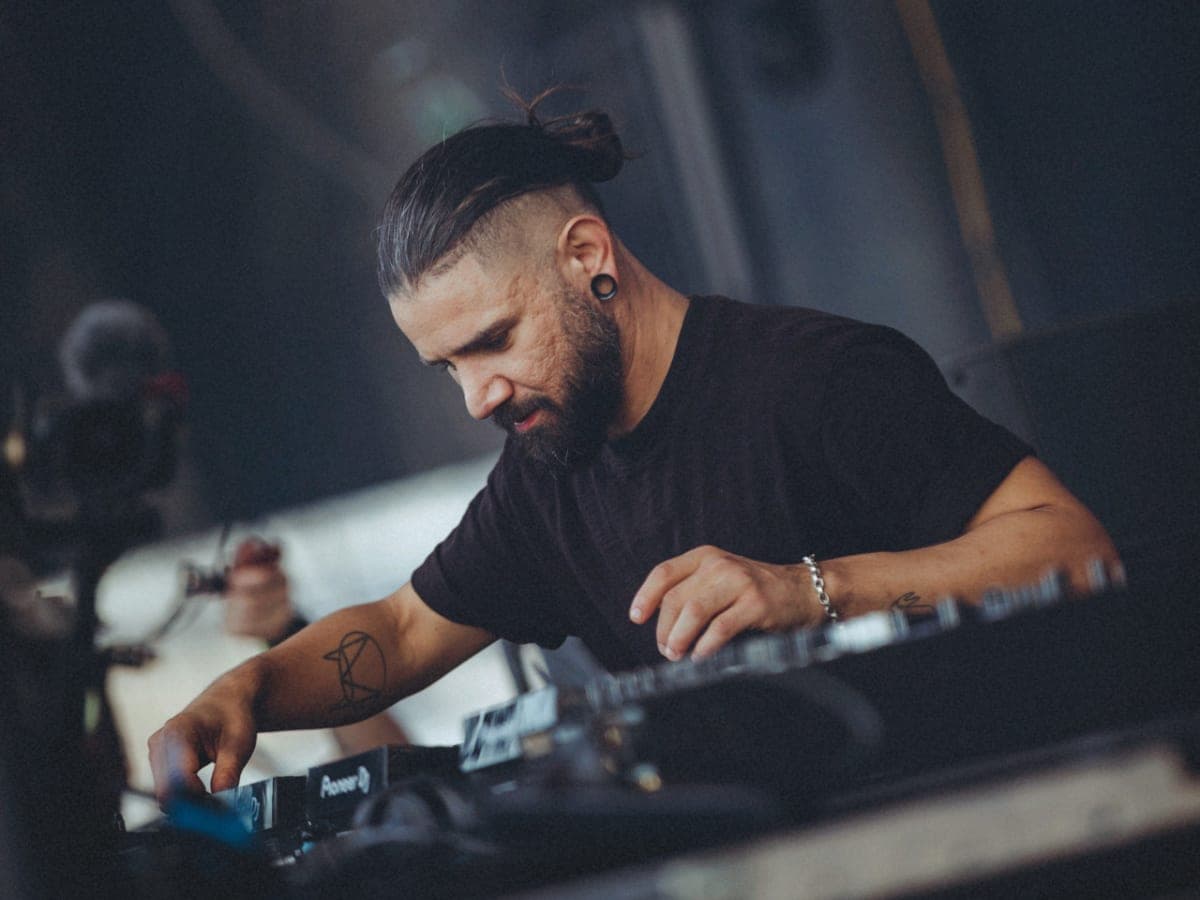 In a rather unexpected twist, the global electronic phenomenon, Skrillex, is poised to invade Berlin's enigmatic Berghain club on October 27th. It's an announcement that has left the electronic music community both bewildered and intrigued.
Berghain, often regarded as the epitome of Berlin's techno culture, is known for its enigmatic door policy, minimalistic aesthetics, and marathon dance sessions that defy all conventional clubbing wisdom. It's a cathedral of sound, where time loses its meaning, and reality gets a little hazy.
On the flip side, there's Skrillex, the American EDM icon notorious for unleashing seismic bass drops and pyrotechnic performances on audiences worldwide. His roots trace back to the neon-soaked landscapes of Las Vegas and the era of dubstep, a world apart from the purist techno vibes of Berghain.
The perplexity is undeniable. How does a pioneer of brostep find himself amidst the sacred techno pilgrimage site that is Berghain? It's like blending oil and water, or so it seems.
Skrillex's musical journey has always been a meandering path, dabbling in hip-hop, experimental genres, and more. But Berghain's relentless techno pulse is an uncharted territory for him. Is this a momentary experiment, a curious intersection of worlds, or could it signify an unforeseen evolution in Skrillex's musical trajectory?
The announcement has sent shockwaves through the electronic music circuit, igniting debates and discussions. Is this going to be a game-changer, a groundbreaking fusion of disparate worlds, or just a curious footnote in electronic music history? How will the Berghain faithful react when the beats collide and the strobes go wild? Will the strict door policy hold, and will Skrillex adapt to the club's enigmatic aesthetic?
As the date approaches, anticipation continues to build. Will Skrillex's energy redefine the industrial confines of Berghain, or will it be an unexpected clash that keeps us all guessing?
October 27th promises to be a night like no other, where the electronic music world watches with bated breath as Skrillex infiltrates Berghain. The electronic music realm thrives on the unpredictable, and this collaboration undoubtedly falls in line.
So, dear fellow ravers, what's your take on this impending spectacle? Do you believe Skrillex's set at Berghain will push the boundaries of electronic music, or is it just another intriguing twist in the ever-evolving narrative of our beloved genre? Share your thoughts as we await the convergence of Skrillex and Berghain.