By SIX_AM
November 16, 2023 at 12:00 AM PT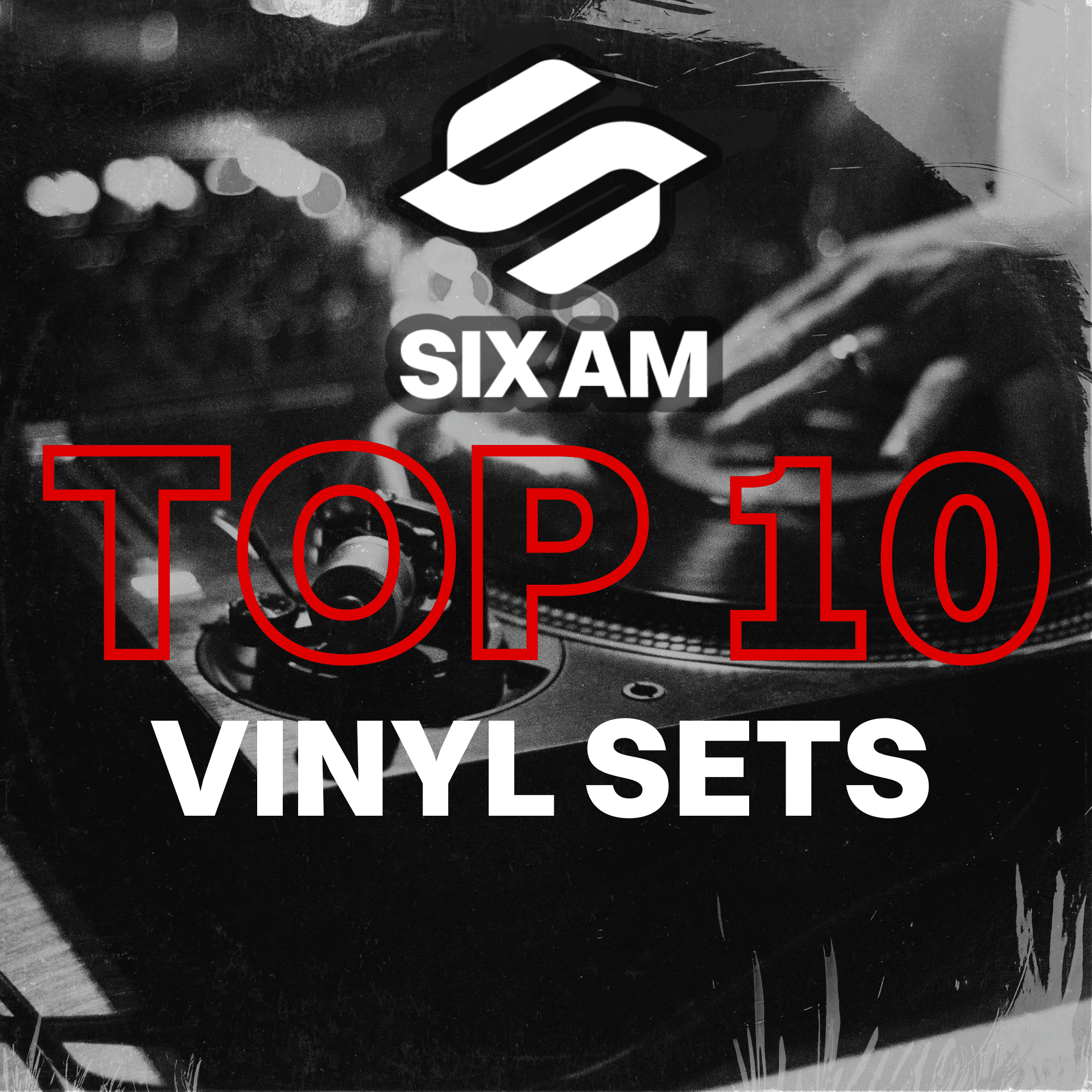 Many love the warm vintage sound that vinyl has famously been known for and swear by its audio superiority. Over the past few years the interest in vinyl as an audiophile's goto medium has skyrocketed. So SIX AM wanted to bring you the top vinyls sets that you can stream with your favorite techno all-stars.
Jeff Mills Axis Mix
Start off with the legendary master of bells, Jeff Mills who brings you his signature trippy techno sounds in this all vinyl set.
Ellen Allien Boiler Room
Another legend in her own right, Ellen Allien starts the mix off with some bangers along with her own backup dancer!
Carl Cox 9 HOUR BE AT TV Set
Get ready to stretch for this one as the techno titan Carl Cox, who's known for having insane marathon sets brings this 9 hour journey of dance music. Oh yes. Oh Yes.
ANNA Cercle Performance
Arguably the techno queen of Brazil, ANNA shows the world her mixing prowess in a rare vinyl only Cercle performance.
Sven Väth Boiler Room
Another techno legend, Sven Väth brings it back old school with an all vinyl Boiler Room treat. Quite honestly, the set also shows the bravery of the maestro considering all those dancers around him could quite honestly mess up the needle…
Amelie Lens Vinyl Set From Home
With the year that shall not be named, many artists began opening their homes for a more personalized set experience. Known for her hard acid techno, Amelie Lens shows her vinyl skills while still banging out the tunes in the home stream settings.
Sam Paganini DJ Mag Set
Italian producer Sam Paganini has been at it since the 90's and it's no wonder he can still show the vinyl mixing skills in this DJ Set.
Joris Voorn Awakenings
Known for various sounds, including melodic house and techno, Dutch producer Joris Voorn brings his wax to the massive festival of Awakenings.
SNTS – Lockdown Vinyl Set
The masked techno crusader, SNTS, known typically for his super hard driving techno, takes it a step back…a tiny step back… with this at home vinyl set.
Joseph Capriati Mixmag Set
Another techno heavy hitter who shows his vinyl chops is Joseph Capriati in this Mixmag and Smirnoff Sound Collective performance.
Bonus: Carl Cox Techno Parade 1998
To not have a vinyl performance taking place in the 90's would be wrong. Although the audio isn't the best, this 90's performance just shows how wild the raver days in the 90s were.