A Harmonic Convergence of Sound: 10 Visionary Artists to Catch at ADE 2023
Don't miss these artists at this year's ADE

By SIX_AM
September 5, 2023 at 2:31 PM PT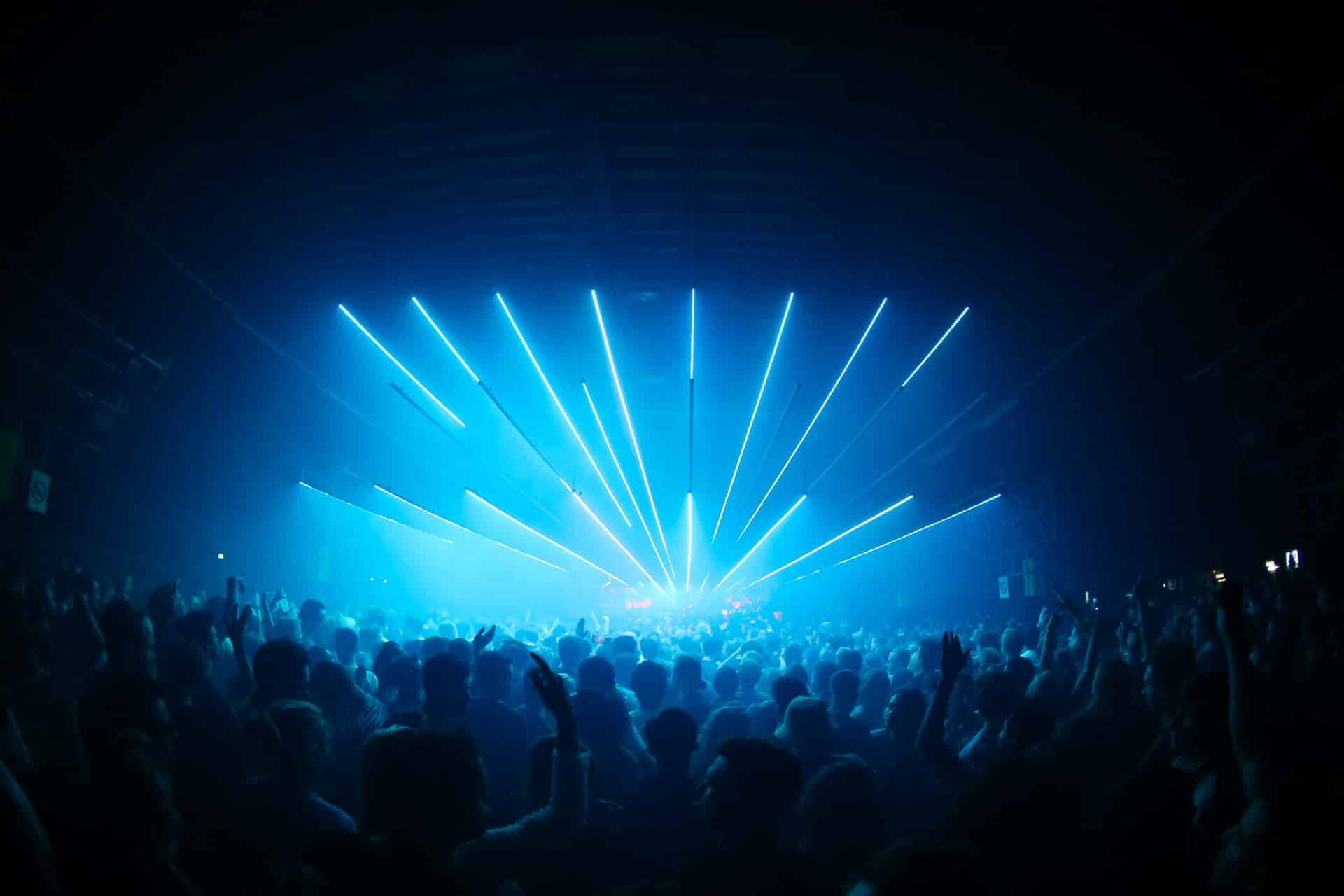 The countdown to the Amsterdam Dance Event (ADE) 2023 is on, and the anticipation within the electronic music sphere is palpable. As we gear up for another year of sonic exploration and dancefloor reverie, we've meticulously assembled a roster of ten talented artists who are set to make waves at ADE.
From the depths of techno to the heights of house, these artists promise an auditory journey like no other and are undoubtedly some of the highlights of this year's ADE programming.
DVS1
DVS1, the architect of entrancing techno soundscapes, is known for his unparalleled ability to craft narratives that pulse with energy and emotion. As he weaves his sonic tapestries, audiences are transported into a realm where hypnoticintertwine with ethereal melodies.
This year at ADE, DVS1 will be performing at Awakenings ADE – Joris Voorn presents Spectrum on Saturday October 21st, and will also be playing the CODA – Ratherlost & PAX-ROMANA night at Lofi on Sunday 22nd of October, closing out the weekend with a journey through the darkest corners of the techno universe that promises to leave a lasting impact on all who experience it.
Click HERE for tickets and info
999999999
The enigmatic Italian duo known by their numeric moniker, 999999999, is set to cast a spell with their acid-laden techno compositions. Their live performances are a testament to the raw, primal energy that electronic music can evoke.
Audiences can catch 999999999 headlining their very first Awakenings Invites on opening night, Wednesday October 1st at the Gashouder, as well as part of the EXHALE by Amelie Lens roster of artists at Ziggo Dome on October 21st.
Click HERE for tickets and info
Hernan Cattaneo
Hernan Cattaneo, a master of progressive house, is renowned for his ability to weave intricate melodies and evolving rhythms into sonic journeys that resonate deeply with listeners. His sets are an exploration of emotions, a harmonious convergence of sound that bridges the gap between artist and audience.
At ADE, Cattaneo will be gracing the stage at the "Sudbeat ADE Showcase" event on October 18th as well as with an all-day-long back-to-back with Nick Warren on Friday 20th of October at WesterUnie, offering attendees a chance to immerse themselves in the emotive world of his music.
Click HERE for tickets and info
Paula Temple
Paula Temple's name has become synonymous with experimental techno, as she fearlessly pushes the boundaries of the genre. Her sets are a collision of raw intensity and avant-garde innovation, challenging conventions and defying expectations.
For those seeking an experience that defies the norm, catch Paula Temple at the 999999999 Invites night at Awakenings ADE on October 18th when she plays b2b with SNTS, as well as on Saturday October 21st at DGTL ADE alongside Dax J, SPFDJ, Helena Hauff and many more, where her sonic alchemy will undoubtedly leave an indelible mark on the ADE landscape.
Click HERE for tickets and info
Colin Benders
Colin Benders, also known as Kyteman, has redefined live electronic performances through his mastery of modular synthesizers. His intricate and dynamic soundscapes traverse genres, taking audiences on an introspective journey that bridges the gap between techno and electronica.
ADE attendees can witness Benders' wizardry at his Invites event at Melkweg on October 19th, where his live modular synth performance promises an immersive and captivating experience.
Click HERE for tickets and info
KI/KI
KI/KI's approach to techno is a celebration of diversity within the genre. Seamlessly transitioning between acid, trance, and classic techno elements, her selections are a testament to the genre's ability to evolve.
Catch KI/KI at her very own ADE special on Friday October 20th when she will be performing all-night-long, including various back-to-back sets with other artists yet to be announced. We have no doubt that through this experience she will showcase the multifaceted nature of techno and its ability to adapt and thrive.
Click HERE for tickets and info
Speedy J
Speedy J's legacy as a techno icon shines brightly, and his intricate textures and evolving rhythms create a deep, immersive experience that resonates with both veterans and newcomers.
Fans can experience Speedy J twice at ADE this year, both at his very own STOOR events taking place on the last two days of the festival. STOOR is a concept that sees Speedy J invite several other techno artists, all of whom will perform Live simultaneously for a completely improvised experience, where his timeless sound will undoubtedly create an atmosphere of sonic euphoria.
Click HERE for tickets and info
Bicep
Bicep's melodic and groove-laden house music has garnered them a dedicated following. Their sets are a celebration of infectious rhythms and melodic hooks that ignite dancefloors.
Witness the magic of Bicep at the DGTL ADE event at NDSM Scheepsbouwloods on Thursday, October 19th where the Irish duo's dynamic sound is joined by Dixon, Stephan Bodzin and many others.
Click HERE for tickets and info
u.r.trax
French artist u.r.trax delivers eclectic DJ performances defending a diverse sound, de facto made by diverse profiles of artists. From trippy techno to rough and cold electro and "backroom" dark trance, u.r.trax advocates an "immersive music for the mind".
For an experience that's sure to spark intrigue, catch u.r. trax at Into The Woods this upcoming ADE 2023 edition, where she shares one of the several festival stages (yes Into The Woods is a festival within a festival) with Andhim, Blawan, Daria Kolosova and more.
Click HERE for tickets and info
Blawan
Blawan's distinct blend of techno and UK bass influences results in a visceral sonic experience. His performances are a testament to his ability to craft intricate and hard-hitting tracks that ignite dancefloors.
Audiences can catch Blawan at three very distinct performances this upcoming ADE: performing Live for Colin Benders' Invite party on the 19th, DJing at Into The Woods on the 20th and finally as part of Karenn, the Live duo project he shares with Pariah, at Speedy J's STOOR night on the 21st.
Click HERE for tickets and info
With the Amsterdam Dance Event 2023 on the horizon, the global electronic music community is buzzing with anticipation. This year's lineup is a testament to the multifaceted nature of techno and house music. From the evocative narratives of DVS1 and the raw energy of 999999999 to the experimental ingenuity of Paula Temple and the dynamic soundscapes of Colin Benders, each artist on this list is set to leave an indelible mark on ADE. Whether you're a seasoned enthusiast or a curious newcomer, the blend of talent at ADE 2023 promises an unforgettable experience for all who seek to immerse themselves in the kaleidoscope of electronic beats and rhythms.