Rising Above FOMO: How to Channel Missing Out into Moving Forward
What are you really fearing here?

By JIA
October 26, 2023 at 11:48 AM PT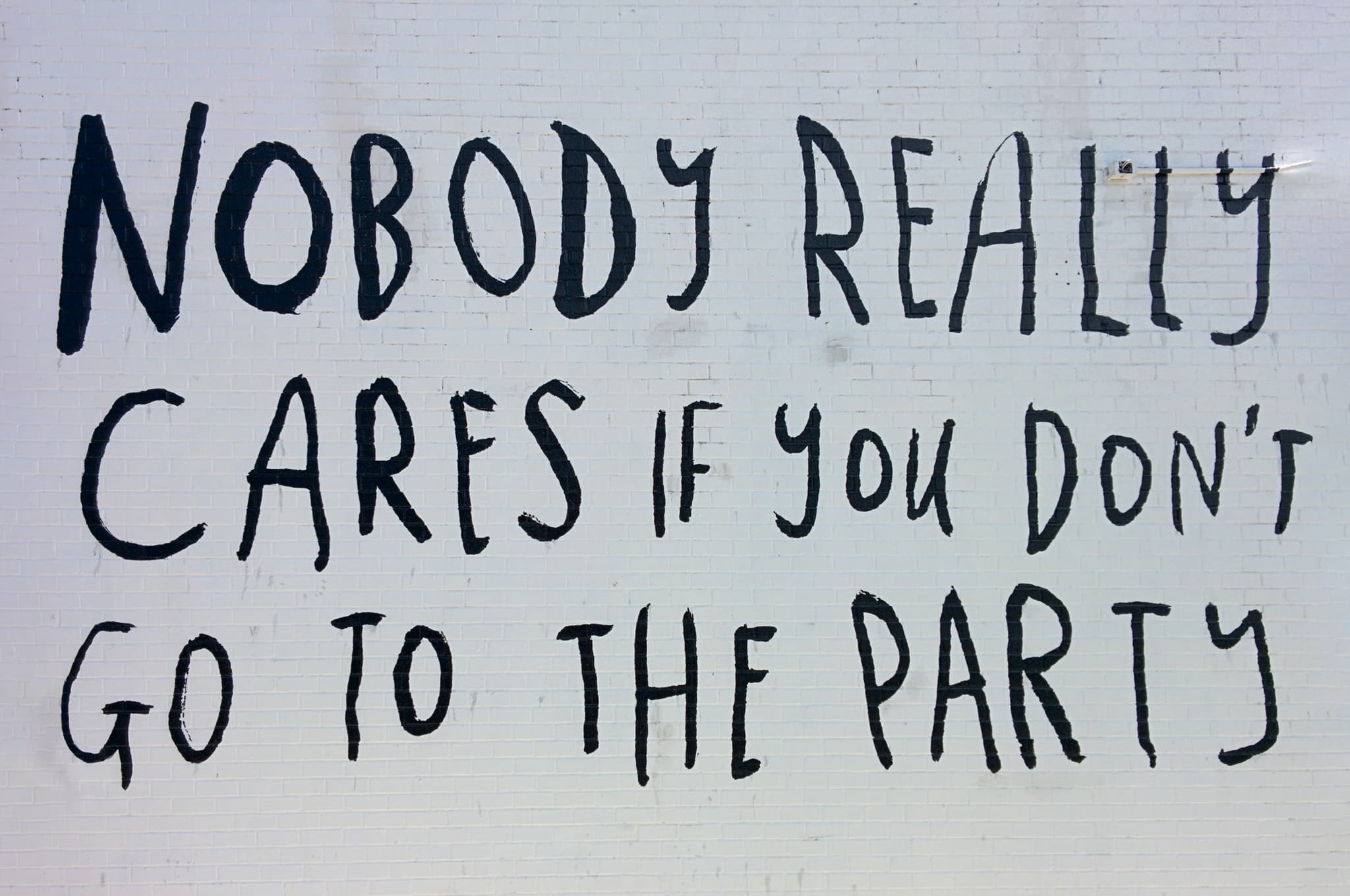 Nobody cares dude
As the curtains closed on ADE, a familiar sensation has echoed through our community: FOMO (Fear Of Missing Out). This powerful emotion has taken hold of many, leading to feelings of regret and longing. Let's dive deeper into understanding and channeling this emotion for growth.
We live in a digital age, where every event, gathering, or simple coffee outing is documented and shared. Scrolling through our social media, it's easy to fall into the trap of comparing our lives to what we see online. But let's get to the essence of FOMO. When we feel this, we're essentially comparing our behind-the-scenes with everyone else's highlight reel. More importantly, succumbing to FOMO might be a sign of not being grounded or lacking emotional maturity. Because, in the grand scheme of things, life flows, events transpire, and memories get made, irrespective of our presence. Surrendering to FOMO blinds us from relishing the beauty of our current experiences.
Channeling YOUR FOMO Energy
Instead of dwelling on what could have been, imagine if we redirected that energy? If every time we felt FOMO, we took it as a signal to work on a project, improve a skill, or simply engage in self-reflection. The progress we'd make would be astounding. It's all about shifting our perspective and realizing that while we can't be everywhere and do everything, we can control our reactions and actions.
Each time FOMO knocks, answer it with action. While it's true we can't be at every party or event, we have the power to determine how we respond and what we choose to invest our energy in.
A Personal Perspective on FOMO:
Reflecting on the early years of my journey in SIX AM Group, I can recall the weight of FOMO pressing down on me. The glitz of Coachella, the beats of Ultra Miami, the allure of EDC— and the many (MANY) events I had to skip due to financial constraints. But in retrospect, those moments of FOMO were golden opportunities. While my industry peers were recovering from the festivities, I was at my desk/laptop, strategizing, plotting, and crafting the future of SIX AM Group. Today, I can say with confidence: I don't lament the missed parties at all; if anything I would have deeply regretted missing those hours of dedication and hard work.
FOMO is natural. It's human. But let it be a trigger for positive action rather than a source of negative energy and resentment. Remember, every moment you're dwelling on what you're missing, you're actually missing out on the potential of the present moment, and that my friend is the biggest fear you should have on missing out :)