Art of Curating an Empowering Network
Connect with individuals who propel you forward on your journey to success.

By SIX_AM
October 16, 2023 at 2:02 PM PT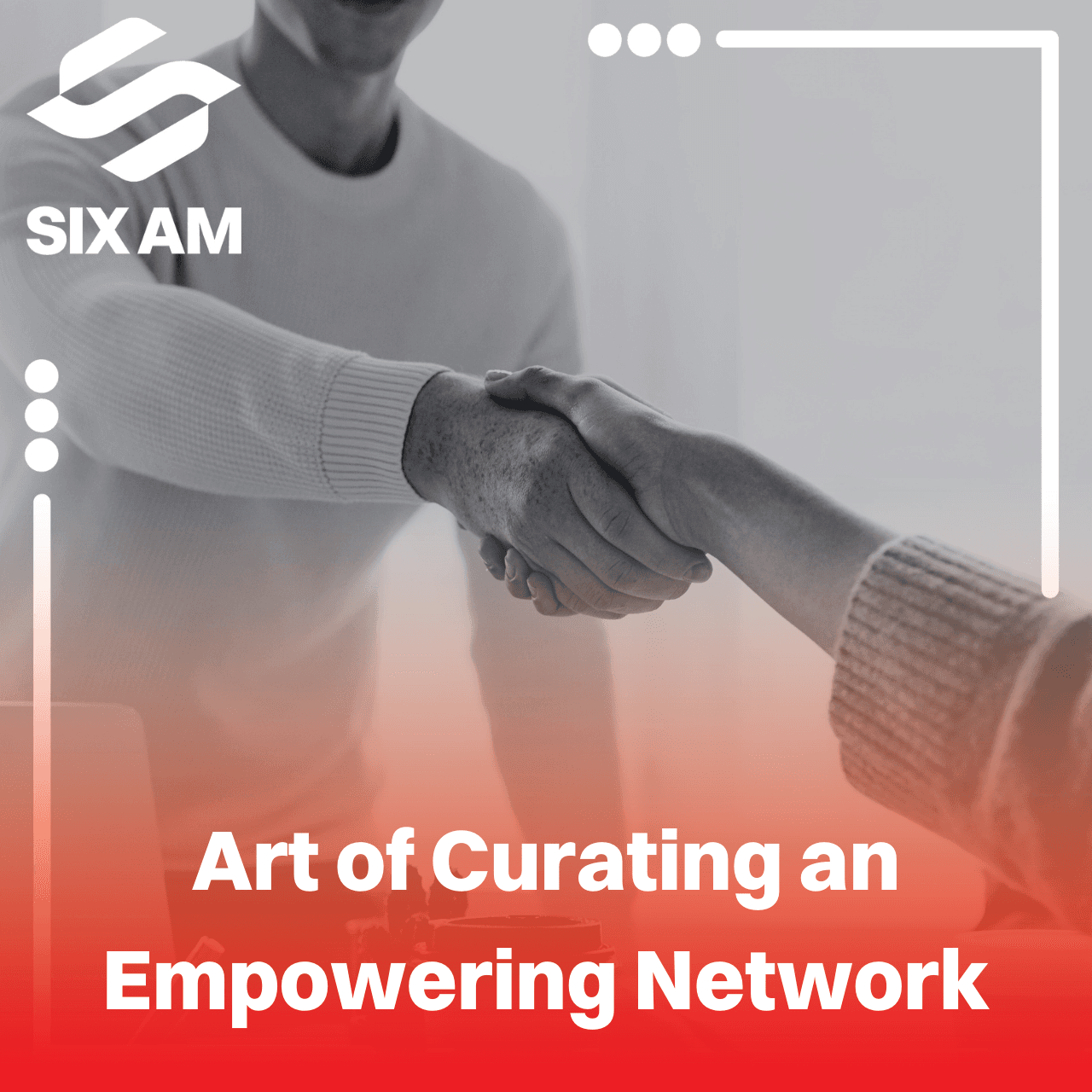 Regardless of your chosen career and whether you are somewhat involved in the electronic music industry or not. Here are some ways to connect with individuals who propel you forward on your journey to success.
The Power of Your Inner Circle
As we continue exploring the idea that "A Clear Mind is a Powerful Weapon," let's acknowledge the undeniable impact that those around us have on our mindset, actions, and overall trajectory. Your inner circle has the potential to lift you to greater heights, and here are some strategies to cultivate and nurture it:
Clarify Your Values: Before seeking like-minded individuals, reflect on your core values, passions, and aspirations. This clarity will guide you in finding individuals who resonate with your journey.
Seek Authenticity: Authentic relationships are built on genuine connections. Look for people who share your passions and are aligned with your values, rather than just superficial connections.
Engage in Communities: Join groups, clubs, or organizations that align with your interests. These communities provide a platform to meet individuals who share your enthusiasm and drive.
Networking Events: Attend industry events, seminars, and workshops to connect with people who are passionate about similar subjects. These events offer a fertile ground for forging meaningful connections.
Leverage Online Platforms: Utilize social media, professional networking sites, and forums to connect with people from around the world who share your interests.
Give Before You Receive: Approach networking with a mindset of giving and contributing. Offer your insights, support, and expertise to others, creating a foundation of reciprocity.
Quality over Quantity: It's not about the number of connections, but the depth of those connections. Prioritize building relationships that are enriching and mutually beneficial.
Cultivating Empowering Relationships
Empowering relationships are built on mutual support, inspiration, and growth. Here's how to foster such connections within your inner circle:
Open Conversations: Engage in open and honest conversations. Share your goals, challenges, and aspirations with your network to receive valuable feedback and perspectives.
Celebrate Wins: Celebrate each other's successes, no matter how big or small. A network that genuinely rejoices in each other's accomplishments breeds positivity and motivation.
Encourage Growth: Surround yourself with individuals who challenge you to step outside your comfort zone and embrace growth. Constructive feedback is a catalyst for personal development.
Regular Interaction: Keep the lines of communication open. Regularly connect with your network through meetups, virtual chats, or even simple check-ins.
Collaborate: Look for opportunities to collaborate on projects or initiatives. Collaborative efforts often lead to innovative solutions and enhanced personal growth.
Uplift and Inspire All
As you embark on this journey of curating an empowering network, remember that your inner circle should uplift and inspire you. Surround yourself with individuals who align with your goals, celebrate your successes, and provide constructive guidance during challenging times.
Here's to building an inner circle that propels you forward and to the transformative power of relationships. With a clear mind and a supportive network, there's no limit to what you can achieve, whether you are in the electronic music industry or not.
Repost from SIX AM Weekly Mailer by SIX AM Chief Growth Officer, Marco Sgalbazzini