By SIX_AM
May 15, 2022 at 9:00 AM PT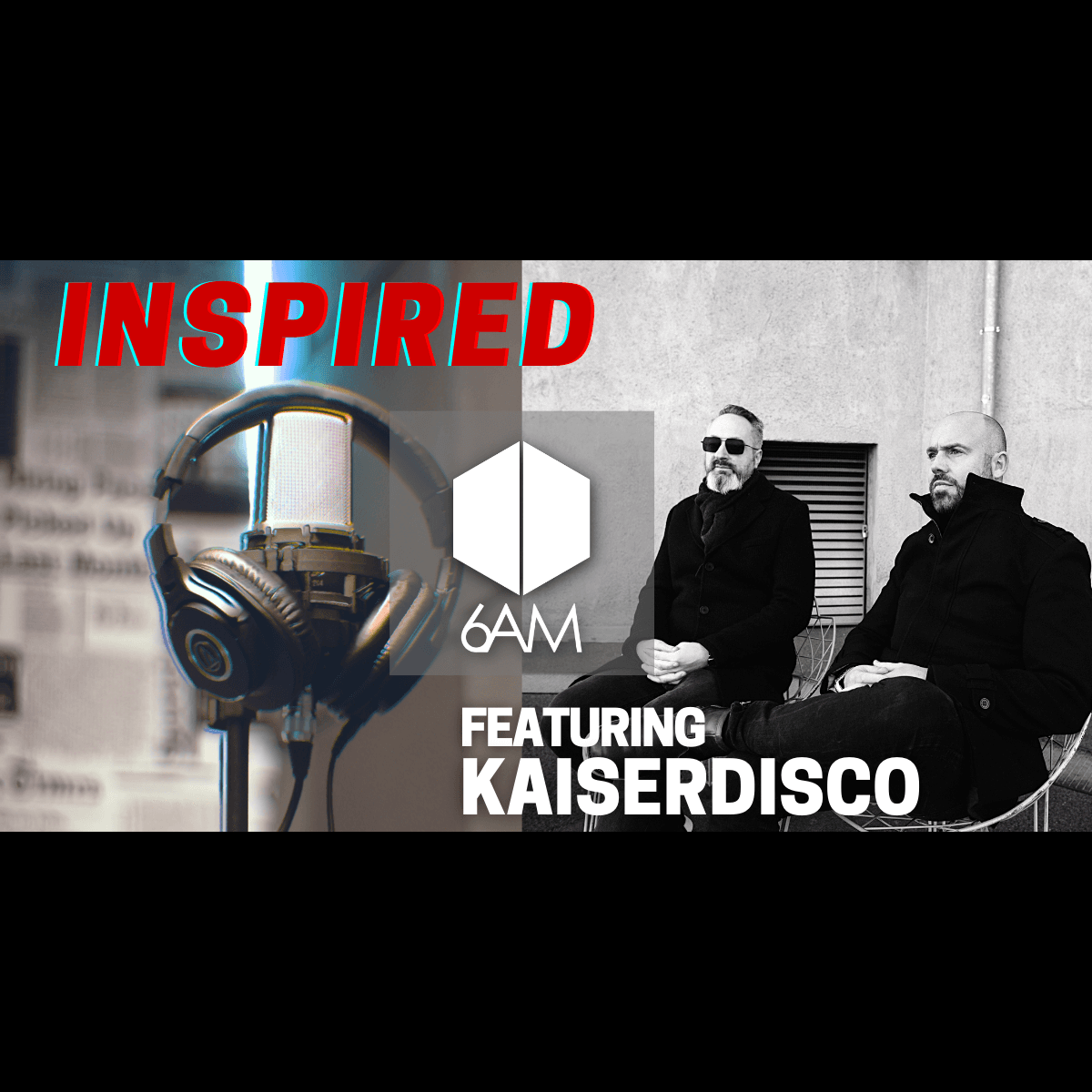 Your favorite artists inspire you, but who inspires them? INSPIRED asks leading names in house and techno to share people who've inspired them and why. This installment of INSPIRED welcomes Kaiserdisco, a DJ-duo based in Hamburg, Germany who not only give us their sources of inspiration but were also gracious enough provide their top 5 ways to deal with writer's block!
The duo Frederic Berger and Patrick Buck are a case of two great minds that think alike when they come together creating quality tracks with their groove tones. Together, they have graced various clubs and festival marquees with their smooth, progressive mixes that contain powerful and dancefloor-worthy soundscapes.
Listen: Kaiserdisco "Together One Time" – Drumcode
Depeche Mode
As we are both children of the 80s, it is no surprise that we both loved and still love Depeche Mode. Not only because of their brilliant tracks. We love them for always being ahead of their time, for giving talented producers the opportunity to remix their tracks, and also for always having that very unique electronic sound. They still inspire us today because we still love those typical industrial sounds that you often find in our own productions.
Queen
When we were kids, listening to music or getting to know new music was more or less limited to the radio. Things like Spotify or TV channels like MTV, VH1 or in Germany Viva didn't exist yet. So we listened to the radio a lot, including Queen, of course, whose sound we loved immediately. When music television came up and the songs were sometimes visualized and supported with great videos, our admiration for this fantastic band grew even more. It was great to see how each band member played his own very specific role around such a dazzling personality as Freddy Mercury. Sadly, he passed away far too soon, but luckily their music lasts forever.
Sven Väth
When it comes to DJs, there is one we definitely have to mention here and that is Sven Väth. When we started going out and were not yet professional DJs ourselves, we often just admired him as a normal party-goer and partied to his sets at many events. He has an incredible stage presence that simply captivates you. Of course a DJ has to play good music and master the technique, but in our opinion it is much more than that. It's very important to interact with the audience and spread good vibes. Laughing, dancing and showing people that you are having fun and that you love what you do is extremely important. Sven is a shining example of an artist in the techno genre and it is always great and fascinating to see him play.
Nirvana
And then there's another band that definitely inspired and influenced both of us: the heroes and creators of grunge music, Nirvana. Not only because the sound was exceptionally dirty, but the songs were still very melodic and melancholic and the lyrics often dark, but especially because it was the time when we started to rebel as boys. Also, the music connected us through the ecstasy we felt when we danced, and then of course the collective sadness we felt through the death of Kurt Cobain. Even though we are much older now, we often still feel that ecstasy when we play and we try to incorporate that into our productions as well.
Working Through Creative Blocks
Even with all the inspiration in the world, creative blocks happen. However, Kaiserdisco has got your back and in their own words give you their top 5 tips to overcome those obstacles and get your creativity flowing:
1. First of all, it is helpful to work in a team. If one person is stuck, the other may have a good idea and can help.
2. If we both get stuck for a moment and can't think of anything, it helps to take a short break. I usually make myself a cup of green tea, drink it and then we continue." (Patrick)
3. It is always very inspiring to buy a new plug-in, such as a new software synthesizer or a new effect that you don't have yet. That usually gives you new ideas.
4. If all this doesn't help, stop for the day, leave the studio and do something nice that distracts you and brings you joy. The next day, things usually go better again.
5. If that did not help either, there is only one solution. "A good steal is better than a bad job". Take inspiration from other tracks, adapt an idea, change it and make it something new and your own.
Connect with Kaiserdisco: Website丨SoundCloud丨Facebook丨Twitter丨Beatport丨Instagram