Unlocking The Flow: A DJ/Producer's Guide on Creating Momentum and Staying Focused
Never feel stuck again...

By JIA
October 11, 2023 at 5:49 PM PT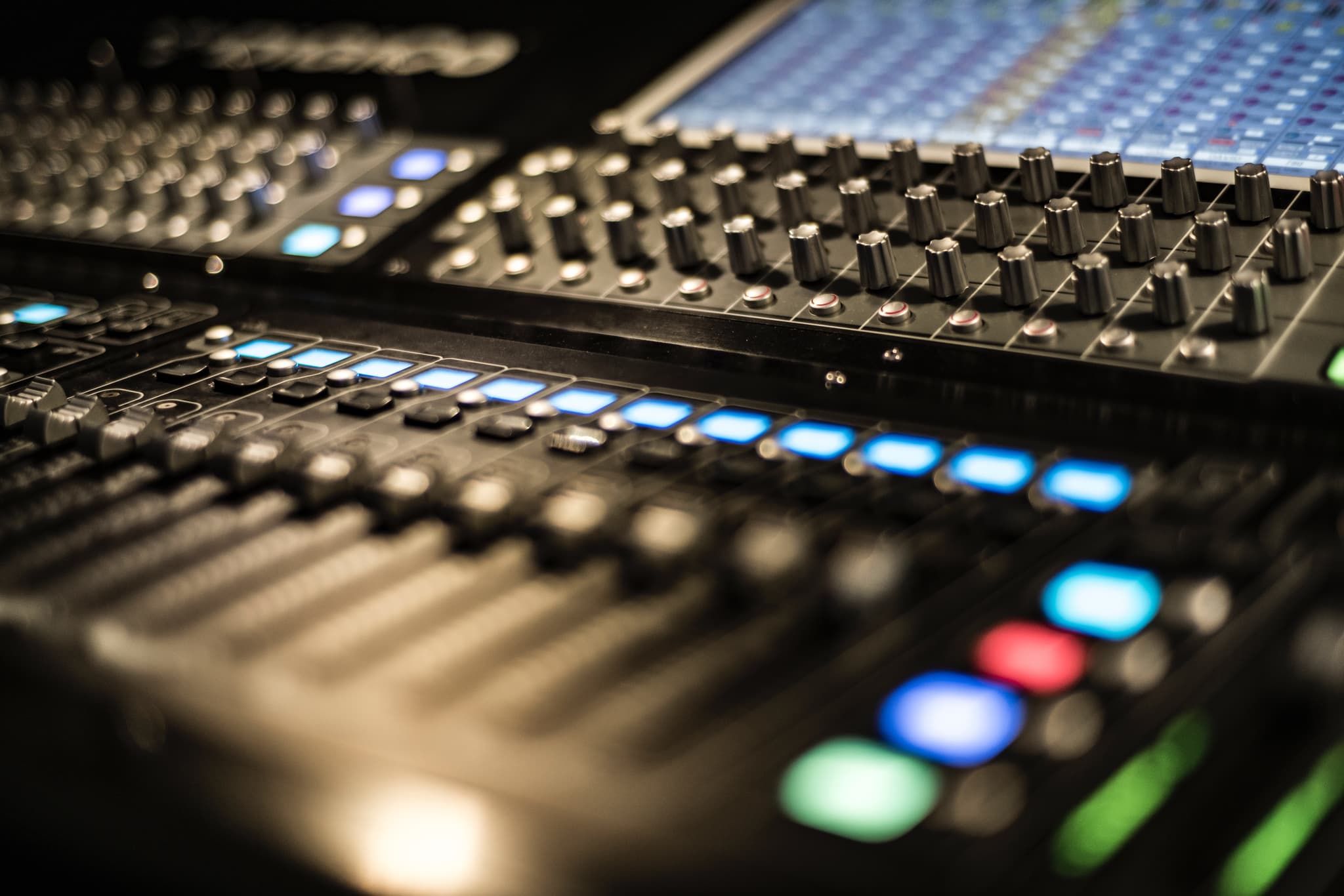 CREATE CREATE CREATE!
In the world of electronic music, where the music (and the work) never stops. DJs and producers often find themselves juggling an array of tasks and responsibilities coupled with their personal life. From crafting the perfect mix to promoting their music, networking with promoters and getting signed to labels all while navigating the intricacies of the industry!

The life of a DJ/producer can be overwhelming and it's also filled with lots of anxiety and the occasional depressive periods of trying to grow or get any attenton for your craft. It's easy to get lost in the hustle and bustle (do more more and more!), losing touch with that elusive creative spark that drives their passion. So, how can you, as a electronic music DJ/producer, maintain your focus and stay grounded in the midst of this chaos? The answer lies in a simple yet powerful mantra I want to share and that sis: Create, create, create!
Creating is the lifeblood of any DJ or producer. It's the essence of what we do, the very reason we embarked on this musical journey in the first place. Yet, in the whirlwind of deadlines, gigs, and the constant pressure to stay relevant, it's all too easy to lose sight of the creative process that fuels our art. That's where the magic of focusing on creating comes into play.
Creating doesn't solely mean producing music or producing a DJ set. While music production and dropping mixes is undeniably at the core of a DJ/producer's craft, it's not the only facet of your creative universe. The key is to channel your creative energy into a multitude of outlets, ensuring that the creative juices never stop flowing, even when the musical inspiration temporarily wanes.
One of the most powerful ways to stay focused and maintain your creative momentum is to diversify your creative endeavors. Let's explore some avenues you can venture down:
Create Music and DJ sets: Naturally, this is the heart of your creative world. Dedicate time to experiment with new sounds, genres, and techniques both in the studio and on the DJ decks. Push the boundaries of your musicality and keep refining your signature sound and craft, this is a no-brainer tbh but one we cannot dismiss as your first duty as a DJ/Producer - you DJ and you Produce!

Create Content: In today's digital landscape, visibility plays a pivotal role in an artist's journey. While we understand that many artists may find this aspect to be somewhat daunting, as it might not have been their original calling as a DJ/Producer, it's important to acknowledge that this is the route to exposing your music to new audiences. Avoiding this part is equivalent to stunting your growth as an artist. It's essential to challenge yourself, let go of any reservations, and embrace the process of creating content that complements your music. Remember, if you don't take the initiative in this regard, especially in the early stages, no one else will do it for you. Craft engaging content, be it behind-the-scenes videos, tutorials, or vlogs, as showcasing your creative journey not only connects you with your audience but also elevates your online presence.

Create your Network and Database: Building relationships with promoters, music labels, and fellow artists is vital. Create and maintain a database of contacts, ensuring you're always ready for new opportunities and collaborations. Make sure you do this at least once or twice a week and most especially during periods where you'e not feeling the most creative in the studio or behind the decks. This is the mundane Admin work that YOU should be doing now so you continue to be a student of the game being aware of what and who is out there to strategize your next approach!

Create Your Community: Forge connections within your artistic community. Create your own artist or peers' community where you can share ideas, support one another, and collaborate on projects. A strong network can be a constant source of inspiration and motivation. This is oftentimes the make or break of an artist as they mature and that is "How strong is your community? And do you even have one?" - It's no secret now that artists with their own network of fans and community whether it's via Discord, Patreon, or Social Media Groups this is something you would want to create and foster as early as you can. Start with however many people you can get to join and engage often with them sending new music and exclusive content.

Create Your Approach: Develop your unique approach to navigating the music industry. Create a well-defined strategy for promoting your work, booking gigs, and managing your career. Having a clear plan in place can help you stay focused and make informed decisions. But most importantly work on your human-interaction approach; are you socially anxious around others? Are you awkward when you meet someone of relevance who can help you? There's a lot of practice you can do at home to "MENTALLY" prepare yourself on how to approach certain situations you may not be accustomed to! Back in my early days I would be too eager whenever I knew someone important I was about to meet or network and as you can imagine, that killed the vibe let alone the opportunity lol. Creating and working on your approach is such an overlooked thing to do but it's equally crucial on having a strong mindset as approach is how you position yourself and act according to the situation, whatever that may be!

Create Your Event: Don't limit yourself to just playing at events; create your own! Hosting your event allows you to curate an experience that aligns with your artistic vision and provides a platform for both your music and your unique brand. Not to mention if you do this part right you will definitely be ahead of your artist peers who are just sticking to their lane of being an artist. By creating your own event as a platform to help your peers to play more invites (at least from the local scene) will be given to you and if you take your event brand to the next level regional, national, and international gigs may become available further pushing your DJ career!
The beauty of using this approach is that it allows you to shift your creative focus when you hit a creative roadblock. Instead of dwelling on a lack of musical inspiration, you can redirect your energy into another aspect of your career which also requires you to CREATE! By doing so, you not only keep your creative juices flowing but also enhance your overall skill set as well as your mood and how you feel about your growth as an artist.
Moreover, nurturing creativity in various forms can lead to unexpected breakthroughs. Your experiences in content creation might inspire a new track, or a networking opportunity with another producer may lead to a collaboration that takes your music in a fresh direction. The interconnectedness of these creative outlets is a rich source of inspiration waiting to be tapped.
It's important to remember that creating doesn't always have to be about immediate gratification or output. Working on your database of promoters or developing your industry approach may not yield instant results, but they lay the foundation for future opportunities. These tasks contribute to the long-term sustainability of your career and are just as valuable as the music you produce.
In the end, the one tip to stay focused and overcome overwhelm as a DJ/producer is to embrace the power of continuous creation. By channeling your creative energy into various outlets, you not only keep the artistic flame burning but also foster a dynamic and resilient career. So, whether you're crafting beats in the studio, shooting a vlog, or building your industry connections, remember that every act of creation brings you one step closer to your artistic goals. Stay focused, stay creative, and let the music flow.