Pilo (of Boys Noize Records) Relaunches his Motor Reflex Imprint with Minim / Blue Plateau EP 

By SIX_AM
September 22, 2023 at 5:00 PM PT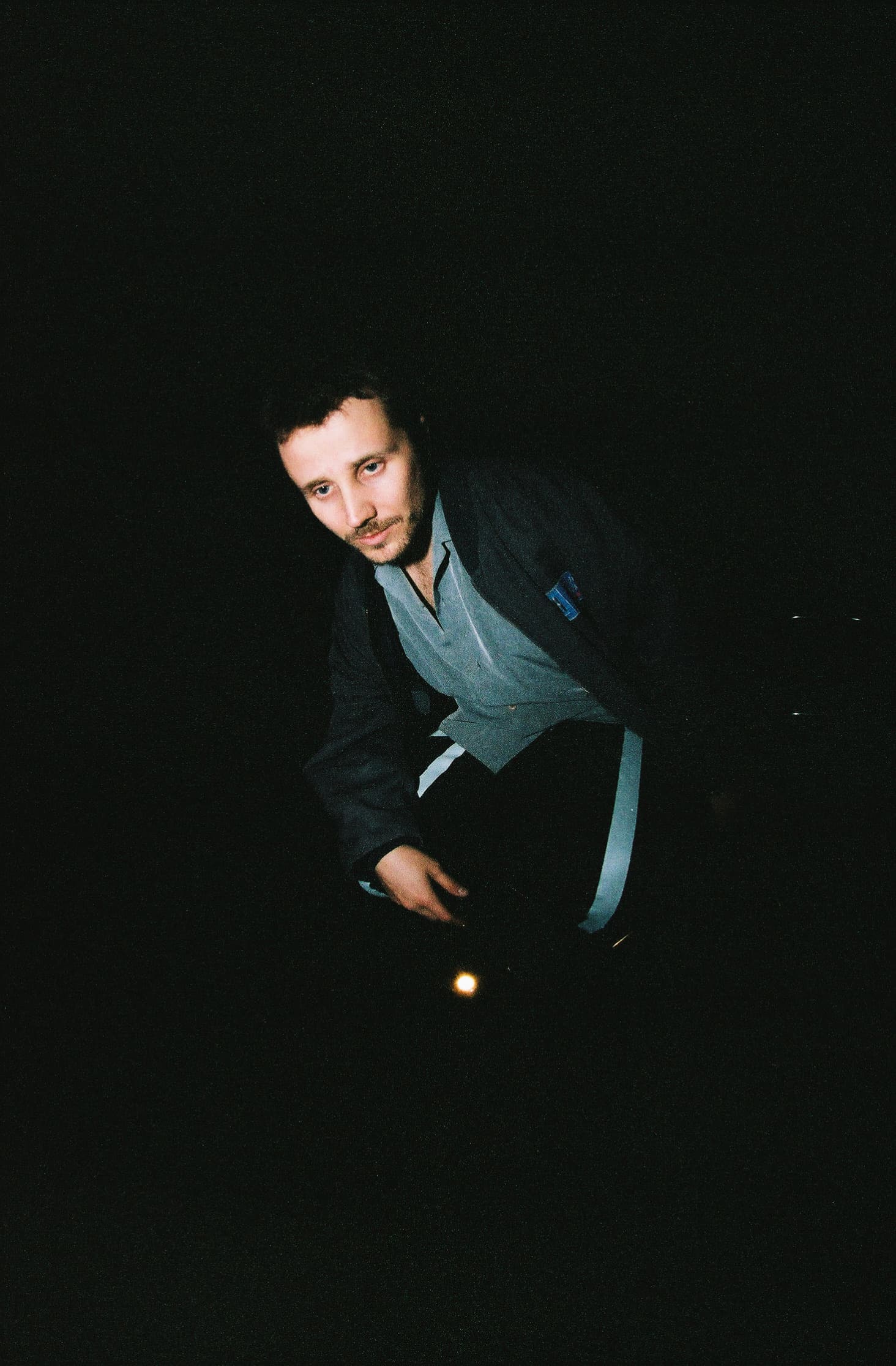 Pilo is the main musical output of Los Angeles based producer, composer and sound designer, Cameron Ward. Fusing sounds from a wide gamma of influences ranging from techno and electro to industrial, ambient and beyond, Pilo presents a unique conceptualization of various genres and styles merged by his own signature voice. During the past decade Pilo has established himself as an in demand producer throughout the electronic music scene with releases in labels such as Boysnoize Records, Turbo Recordings and recently his own imprint Motor Reflex which has become a home for a series of collaborative releases and his own more experimental pieces. The past few years have seen Pilo reorientate himself and follow an introspective journey that has led him through a creative metamorphosis in search of a greater spiritual connection, a stronger community of artists and an emphasis on experimentation and intuition. PILO talks to SIX AM about his Motor Reflex imprint, live set & growth as an artist.
Walk us through a typical day in the life of Pilo.
Wake up, coffee, day-dream for a little bit, gather myself together and do something productive or push myself to explore a new means of self-expression. My life right now is devoted to finishing tons of tracks for my label Motor Reflex. But also, I'm doing my best to not overwork myself, which is a usual habit of mine. There have been huge shifts in my life and I'm grateful to be where I'm at but a primary focus is to be in cruise control while still being highly-productive.
What are some recent projects you'd like to tell us about? What have you been up to?
My primary focus at the moment is finishing the immense amount of music I have and had. Focusing mainly on myself than collaborations but I'm still having that door open all the time. Currently, I'm writing with Deevious on her own full-length EP… we have so many great tracks rn and I really want to help her release a solo debut EP soon. Besides that, I'm focused on lining up music for all of next year on my label Motor Reflex.
Tell us more about your vision with Motor Reflex.
Motor Reflex has always been a place where I can comfortably express myself without thinking too much. It is going to be the main focus of my output and I'm planning to really build it up fully. I have a ridiculous amount of music just waiting to be released or to have a home. Albums on Albums on Albums or just loads of trax.. The goal right now is to line up EPs every month from me for the next year or 2 including 1 or 2 albums from myself. This would also include collaborations with Baseck, Dean Grenier, Deevious, Unklevon, and many other artists that I have worked with over the years. I think it is time for me to really build something that is my own and I'm ready to do it alongside friends as well. This will be also an opportunity for me to let go of holding onto music and just embracing the fact that music should be shared with the world and not stored away. A vulnerable but very uplifting experience, and I think it is the most natural way to be for myself.
Musically, how much does your live hardware set differentiate from your DJ set?
It depends, now I have the ZKULPTORTRAX alias... that usually takes tracks that aren't released or me writing completely new material on the spot. ZKULPTORTRAX I just use the RYTM elektron and shred it live but going forward… I am working on a Pilo Live set which will be more expansive with a lot more gear. Always writing new music but also writing stuff just for Live. This will present a big opportunity for myself to finish this Pilo album as they are demos I've had for a bit. The key in all of this to really challenge myself and not get stuck in the comfort of my own music production efficiency. My DJ sets have always been a mega-mix of different styles. I do see a huge shift in my DJ sets as I want to focus on DJing mainly my own music and collaborations I work with people. The reason why is I think it'll make me think of the impact I want on the individual. Who knows, I don't try to plan too far in advance. I'm constantly switching things up and experimenting with new ideas.
Any rituals or routines to get you in the headspace for a productive studio session?
I've grown so much over the years that there are definitely many ways I can get myself in the headspace. I'm grateful to have most of my life intertwined with music and day-dreaming alongside it. Anything nowadays can really inspire me to get in the zone, going out for walks, sounds I hear, people I talk with, video games, the list is endless. What is important to me, is I really can tune into what really fuels me and if needed, I can tap into that and find the inspiration/NRG I'm looking for. Though, what really is always an infinite source of productivity and inspiration is learning new things whether it's me creating cover art for music, production techniques, new music gear, engineering, filming, or even researching deep into labels/artists/records that have innovated the scene from the beginning till now. OR even researching beyond that and understanding the progression of music history. I'm fascinated with so much in this world and that pursuit of being fascinated is a beautiful fulfilling thing.