Global Vibe Radio 376 Feat. Noneoftheabove
Noneoftheabove is a DJ and Producer hailing from Rotterdam, Netherlands.

By SIX_AM
October 11, 2023 at 12:00 AM PT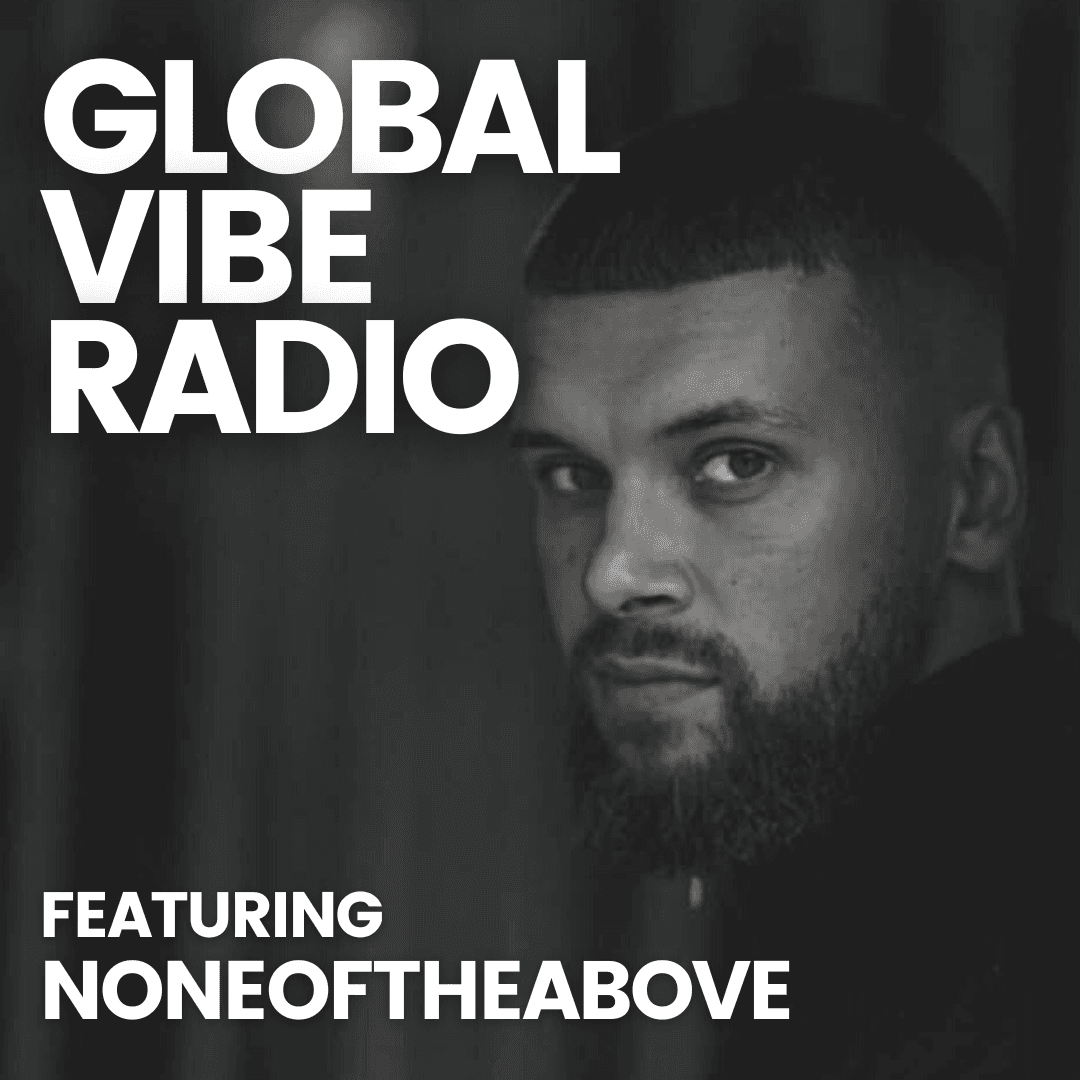 Noneoftheabove is a DJ and Producer hailing from Rotterdam, Netherlands. He has been crafting techno since his mid-teens, but it wasn't until 2015 that he made his debut under the moniker "Noneoftheabove." He is known for championing what he calls "Straightforward techno," which he melds with an industrial edge. A significant wellspring of inspiration for him is schranz, an uncompromising style of techno that originated in Germany during the early 90s. For Noneoftheabove, electronic music is a tool for pushing boundaries, and he constantly strives to pioneer innovative approaches, not only in the studio but also in his role as a DJ.
He holds the art of getting people to dance in high regard, and as an experienced artist, he adeptly handles festival and club venues worldwide. He infuses his sets with the same raw energy that defines his own productions. In 2016, he established TheAbove Records, a platform designed to showcase his unique vision of electronic music. The label focuses on finely curated tracks that transcend traditional genre boundaries, sharing the same rugged, machine-driven, and infectious techno sound that he holds dear.
2023 marks a significant year for Noneoftheabove, as he is set to make his debut appearances at renowned events such as Awakenings, Tomorrowland, and Extrema Outdoor. He is also scheduled to participate in other large-scale gatherings like Rave Rebels, Hive Festival, and Natur One, solidifying his position as one of the promising young talents in the techno scene.
With an impressive catalog boasting over 50 releases on labels including Reinier Zonneveld, 9x9, Rebekah, and SNTS, Noneoftheabove has firmly established himself as a force to be reckoned with in the world of electronic music.
CONNECT WITH NONEOFTHEABOVE: Instagram | Soundcloud | Facebook