Following a "Harsh Path" with CRZ

By SIX_AM
October 23, 2023 at 12:00 AM PT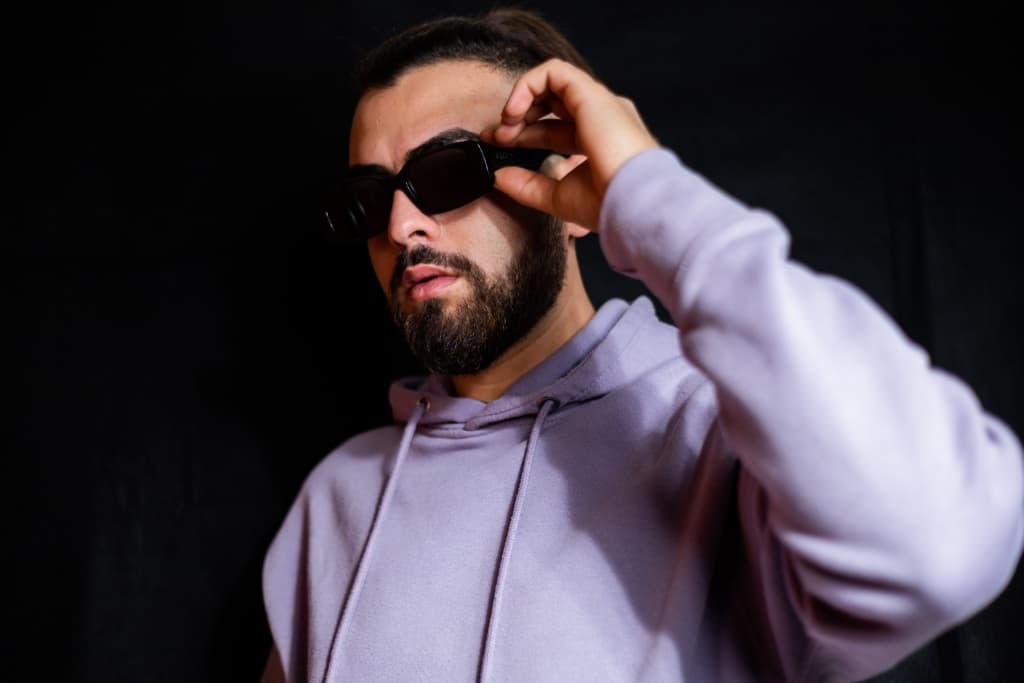 CRZ debuts his second release on his own label 133 Records.
"Harsh Path" so titled the new single tells of a path that Mario Longhitano aka CRZ feels he is living in this phase of his musical and personal journey.
"I have been living a very particular and new period for me for some time, while I was producing this track I felt like I was inside a dark cage, a path full of obstacles and stones that got in my way, but with a light at the bottom" says CRZ .
A beginning that looks promising for him and his label 133 Records, which hopes and works to be able to add new valid and emerging artists of the Techno scene to its roster.
Now that "Harsh Path" is out on all platforms, CRZ has a chat with SIX AM to talk about his path that led him here.
Hey CRZ! Welcome to SIX AM, it's a pleasure to have you. How's everything going?
Hello, thanks for the opportunity! Everything is going well!
How did you find yourself getting into the techno scene? When did you decide to start making music?
I met the techno scene at the age of 14, before I listened to EDM, through videos on YouTube and social media. My first experience as an attendee in the Sicilian clubs led me to buy my first controller, which accompanied me up to the age of 17 years. Thus I started to "play" at home among friends, and then in clubs known in Sicily.
In 2018 I tried my first production but I soon gave up due to my being unaware of the foundations of a production. Three years later my passion led me to start again but I stopped because I was too busy in events management and didn't have enough time.
In September 2022, at the and of a season full of parties, I decided to commit myself again after a realization from watching a small domestic study and tutorial videos. That was not enough!
So I started to attend an online course that is still very helpful!
How did you come to choose the moniker CRZ? What's the back story?
I chose CRZ because my friends called me CRAZY HORSE and CRZ is its diminutive.
You've just debuted your second techno track "Harsh Path", where did you find inspiration for the release?
"Harsh Path" reproduces my mental path, during a period of deep change in my work, that has been hard to face.
Not only developing new music, but you've also been developing your new label '133 Records', what do you aspire to achieve with this label?
With the 133 Records label, I would like to gain the attention of world famous DJ's and make people feel good.
Where do you see yourself as an artist in 5 years? And in the same timeline, where do you see your label? What's the ideal path for you as you continue your musical journey?
I still don't know exactly, but I hope one day to have the chance to play in some clubs outside of Sicily or Italy, but above all I hope that my productions and musical releases in 133 records will be better and better!
My ideal path is enjoying the path, studying, producing tracks and finding inspiration from life, beauty and art!
Thanks for chatting with us CRZ! Is there anything else you'd like to share?
I would like to add one last thing, I'm working on an EP that I hope to release soon.
Connect with CRZ: SoundCloud | Instagram | 133 Records