ROI: From the Ashes of Loss to the Heights of Passion
Co-director of the Fanzine project alongside The Panic Room, ROI is a true proponent of electronic music in its purest form.

By SIX_AM
November 16, 2023 at 12:00 AM PT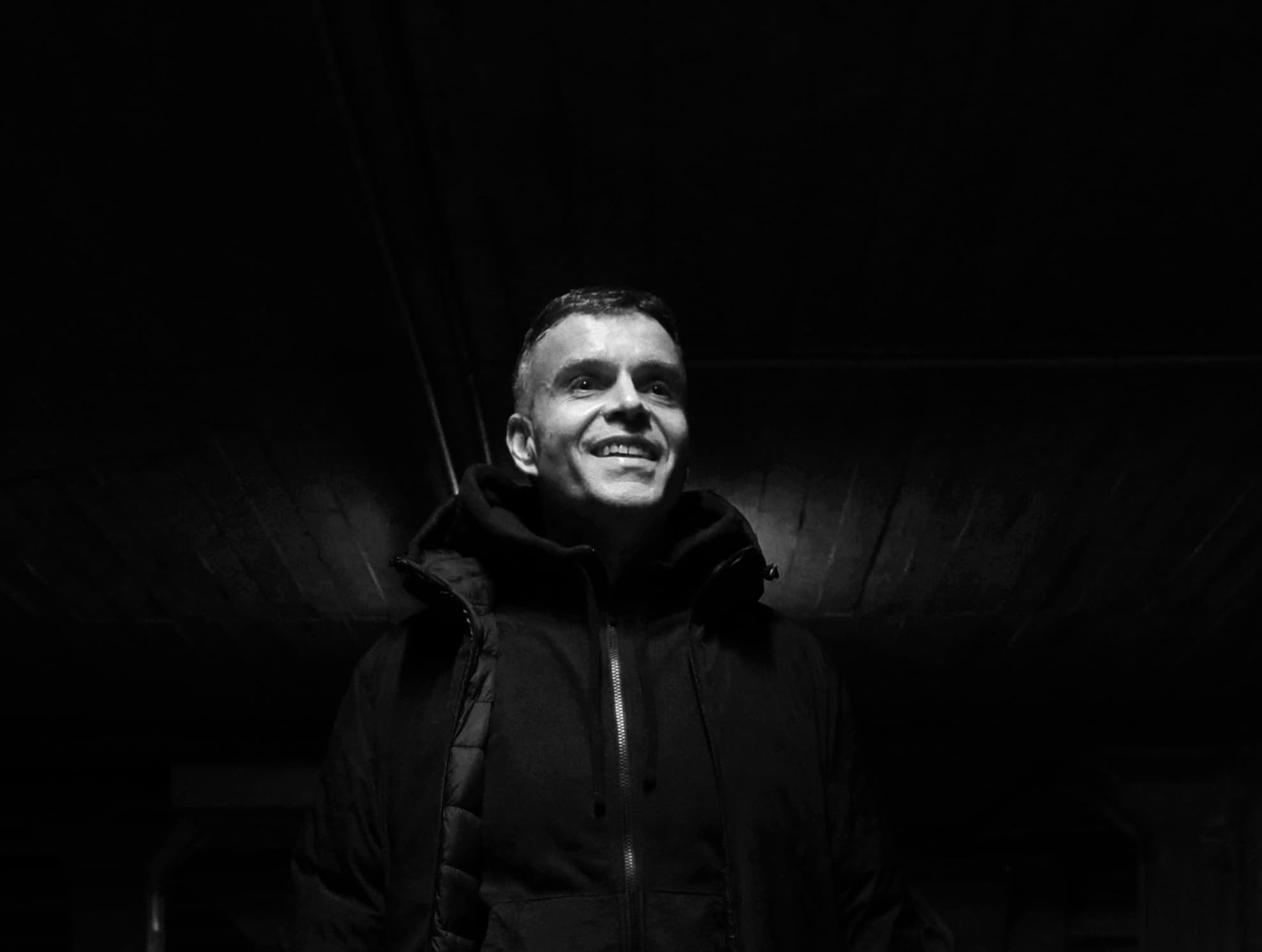 In the realm of Spanish electronic music, few names evoke the same level of respect and admiration as ROI. A tireless producer and an insatiable experimenter, ROI has dedicated his career to pushing the boundaries of the genre, creating sounds that are both innovative and deeply personal.
Co-director of the Fanzine project alongside The Panic Room, ROI is a true proponent of electronic music in its purest form. He seamlessly blends a variety of genres, crafting sets that are both danceable and thought-provoking. His ability to connect with his audience on the dance floor is a testament to his passion for music and his genuine empathy for the crowd.
As a producer, ROI draws inspiration from a wide range of influences, spanning decades of musical history. His unique sound is both familiar and disconcerting, evoking a range of emotions that are both exhilarating and introspective.
Beyond his musical prowess, ROI is also a cultural force to be reckoned with. He is constantly seeking new ways to renew the musical language, infusing his sets with brilliant ideas that make the experience truly magical. His dedication to bringing fresh air to the dance floor and enriching the lives of his listeners is simply unparalleled.
In a world where electronic music often falls into repetitive patterns, ROI stands out as a true innovator. His unwavering commitment to his craft and his genuine passion for music make him a beacon of inspiration for aspiring producers and DJs around the globe. ROI is more than just a musician; he is a cultural icon, a pioneer who is shaping the future of electronic music. Today we got ROI to sit down with us at SIX AM and answer some questions on his career, inspiration, and well being!
Hi ROI, thanks for talking to SIX AM Group, how are you?
First of all, thank you for this interview. It is a pleasure to be able to talk to you. The truth is that I am in the best stage of my life, both personally and professionally. The hard work is paying off and that gives me the energy to keep enjoying life and keep improving as a person.
To get things started you have a new EP coming out "Tigre". What can you tell us about this EP? Why the name "Tigre"?
Tiger is the name of my dog. I say it is, because for me he is still by my side. This album is a tribute to this incredible being who taught me to see life in a simpler, more real way, and to live each moment with enthusiasm.
It is an EP that comes out in vinyl format and I have counted with the collaboration of different artists who have helped me with the artwork, mixing, mastering, press release, etc. I take this opportunity to thank all of them for their great work.
What were some of the inspirations behind "Tigre" and what do you hope your listeners will experience with this?
Unfortunately, the inspiration for this album was not a positive one. At the beginning of 2022, my great partner in life, Tigre, was diagnosed with cancer. Those were very hard months for us in which we fought for the situation to get better, but, unfortunately, it didn't happen. The day came when our paths "separated". This album is a reflection of what we experienced during that time and my gratitude to him.
I will never be able to thank him enough for what he meant to me, but I have tried to capture in this album everything he has given me.
You've been Djing and producing as ROI for over 20 years. Looking back on your career what were some of the challenges that you faced trying to grow as an artists that you feel aspiring producers should know about? What are some achievements within these 20 years that you are most proud of?
The biggest challenge, without a doubt, is to maintain the illusion. It's complicated to keep the desire to work hard after so many years. I have met many "artists" who have quit during this time. The reason I think is that they are not passionate enough about it.
To the artists who are just starting out, I can only say that this is a long-distance race. It is a hard road that nobody shows and explains. We only show the moments of success, but there are many moments of frustration, loneliness.... Enjoy, be patient and work harder than anyone else.
My greatest achievement is to keep learning and enjoying every day.
On top of being a producer you are a founder of the Fanzine Project which is a label, school and event. How did the Fanzine project come about? Why did it become such a large encompassing concept rather than just one of the things mentioned?
After several years working as a dj and event promoter, 15 years ago, together with my friend and partner Pablo, we decided to set up Fanzine Project. At the beginning we started as a club, but over the years the project has been mutating and growing.
We are from a small city in the northwest of Spain, called A Coruña. Due to the lack of interesting projects in the city, we decided to start developing our idea.
The project is so broad because we are restless minds and eager to learn. Everything has come about naturally, as everything has electronic music in common.
Not content with this, we keep working on making Fanzine grow in different ways. Stay tuned




You also have a new show coming up in December. Where is this going to be taking place? What can the audience expect?
On the 9th of December, at Fanzine Fest, I'll be premiering my new audiovisual show with The Panic Room. A live show of electro music and visuals that I'm sure will leave no one indifferent.
I don't want to give too much away, but come with an open mind and with a lot of desire to dance. We are working on a tour in different cities with this project. Promoters of the world, don't miss the opportunity :)
Thanks so much for talking to us, is there anything else you would like to add?
Muchas gracias por la entrevista. También quiero dar las gracias a toda la gente que ha creído en mí desde el principio. Ellos saben quien son.
Lo mejor está por llegar!!!
Thank you very much for the interview. I also want to thank everyone who have believed in me from the beginning. They know who they are.
The best is yet to come!
Connect with ROI: Instagram
Connect with FANZINE PROJECT: Instagram | Website | Festival