What's In Your Toolbox:Malandra Jr
Check out Malandra Jr's 6 must have tracks ready for the dancefloor!

By SIX_AM
November 9, 2023 at 9:38 AM PT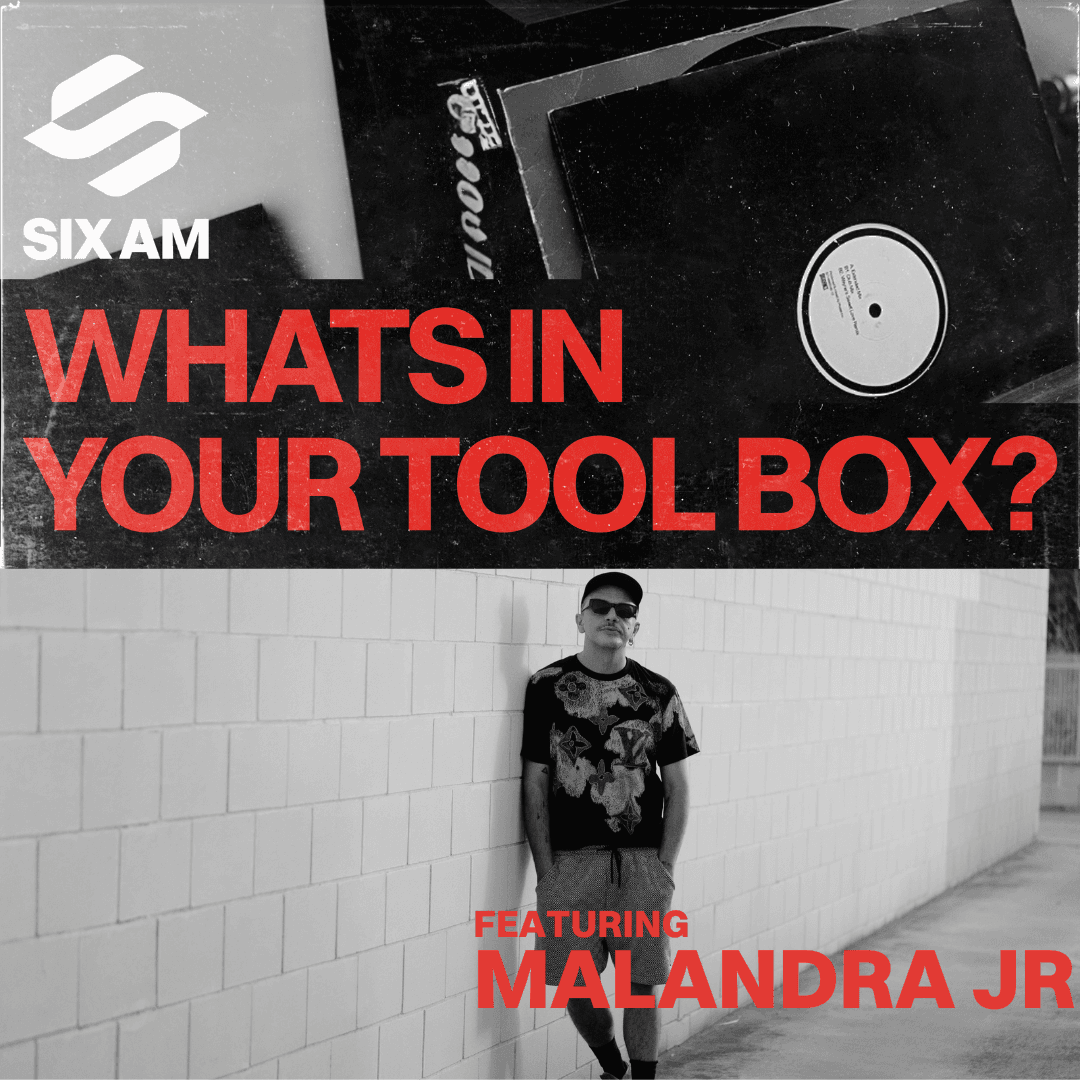 Artists will never come unprepared to a party. They always bring a toolbox packed with tracks that are truly dance floor destroyers. "What's in Your Toolbox" features artists' secret weapons, aka, the tracks they don't leave out of their USB. This installment features, Malandra Jr.
Malandra Jr. embarked on his musical journey at a young age, initially focusing on piano studies before transitioning to the clarinet, where he excelled and garnered numerous awards. While residing in Milan and training at the Academy Teatro Alla Scala, his love for electronic music blossomed, leading him to craft his own compositions using Ableton and synthesizers. His transition to DJing and composing marked a significant evolution in his style, blending classical music knowledge with electronic elements to create a unique and sophisticated sound. He masterfully incorporates melody, harmony, rhythm, and deep basslines, often favoring minor keys and seamlessly infusing tradition with innovation. Malandra Jr. share with SIX AM his must-have tracks.
Kazy Lambist - On You (Wagram Music)
What I experienced with this was pure magic. You would like to have her here but she is far away. The beauty of music. What brings us closer than anything else.
dOP - Carousel (SIS Remix) Eleatics Records
This track can never be missing from my selection. This is for binding hearts, this is to betray hearts - it's extremely sensual and a little dangerous but I love it!
Bedouin - Tijuana (Human By Default)
This is a real bomb track, ready to start or close at the every one of the best parties! Either open air or indoor sweaty club, this record is always in my bag!
WALTHER & OliO - Jamen Ja - s0718 (Music For Dreams)
When the promo arrived I said wow. I can say that and I play it often. I absolutely love the atmosphere this track creates. It's really a journey bringing magic desert sand onto the dancefloor.
Goom Gum - Open Your Mind (Voyeur)
I met Goom Gum a long time ago, we are really buddies now and I always had their music in my bag as it was always working great on the dancefloor. I love them and the music that they create!!!
Woody - Fumakilla Funk (Fumakilla Heat)
The woody Fumakilla got me into this funky groove ages ago. One of the many underrated artists that made one of the milestones to nowadays dancefloor feelings, I love it!