By SIX_AM
September 22, 2023 at 3:29 AM PT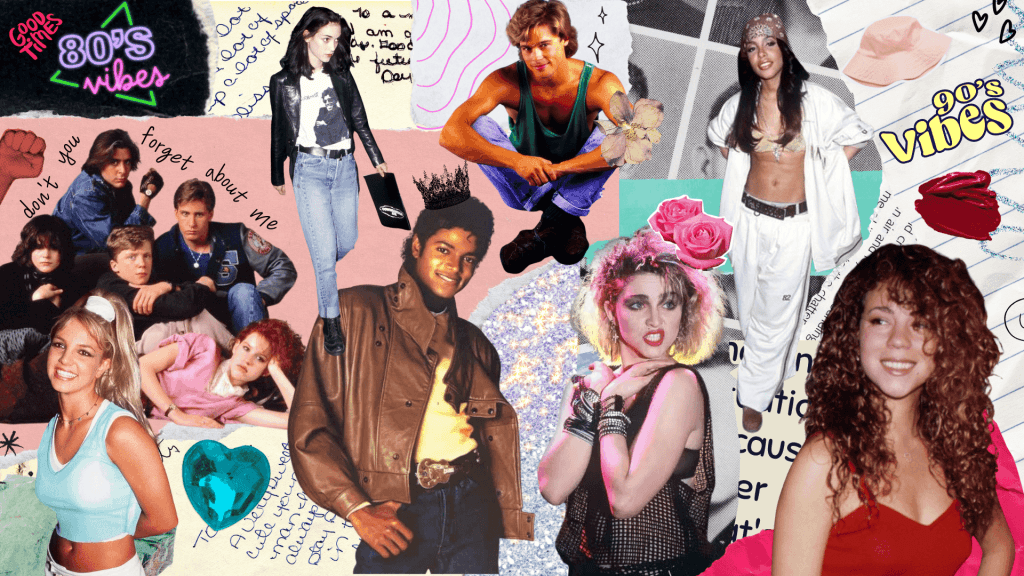 Dance music as a genre that has evolved from the European electro-pop and American House music and Techno scene from the 70s-80s — typically, with a BPM range from 120 to 140+. Interestingly, the techno and dance music today we know today cannot be compared to the music years and years prior.
As far as change goes, we know that no matter the location, the techno music and general dance music scene has always been a relentless and powerful one from the DJs, producers, listeners…etc. Definitely, all aspects of the techno and dance music community have brought about an essence of "we're here to stay" — and to add, one thing that can be said about the community is that fashion has stayed prevalent throughout the scene as well.
Synthesizers, loops, percussive elements, kicks, sonic sounds — all the best parts of techno. Now imagine these best parts as fashion statements. What would a synthesizer look like as a dress? What about loops and beats — how would they appear as accessories? Give yourself one minute to conjure up the idea, and you'll start to picture outfits that are literally as electrifying as they sound; after all, techno encompasses electronics that are electrifying.
What Is Dance Party Fashion?
Just as techno and dance music in general can be repetitive, fashion can be as well — it follows the 20-30 year rule. Every 20-30 years, core trends repeat either subconsciously or consciously from younger generations trying to emulate past styles primarily due to nostalgia. A great example of this is the Y2K (the year 2000) fashion trends coming back into the play, and even with technology such as 1989-2005 gaming systems (i.e. Gameboy/Gameboy Advance, Gamecube, Nintendo DS…etc.) or even outdated film equipment (i.e. Twin Lens cameras, Polaroids, Elmo 230XL film camera, Kodak/Fujifilm disposable cameras…etc) have all made a comeback into this modern world. Ironically, younger individuals born past 2005 have played a huge role in these nostalgic trends creating a comeback.
So, what about the 80s-90s fashion from the techno and overall dance music scene?
We know that techno is focused on creating moments of tension and release, and that simply is what techno fashion can be defined as: creative, expressive, electrifying, impulsive, and darn right empowering. Specifically, because the 80s was categorized as a decade of excess due to the generation of young individuals placing a heavy emphasis on individuality, materialism, and consumerism, it would make sense that bigger hair and overall vibrant colorful styles started to reflect this time time period.
Alright, let's hop into our DeLorean time machine car to better understands 80s and 90s fashion.
80s Dance Party/Techno Fashion — Bright and Bold
Ok, we've arrived at our first stop: the 80s — a time when pop culture, TV shows, toys, music, and film began to evolve into the cult classics we know and love today. On the topic of fashion in the 80s, fashion was about having the right name-brand/designer clothes, and logos were the preferred choice. Because cable television was limited, it and magazines both became a luxury for visually downloading fashion trends. The limited advertising exposure of celebrities, music brands, clothing brands, and fashion designers (i.e. Tommy Hilfiger), played a role in exerting power over the fashion trends during the 80s — specifically with clothing such as denim, neon colors, animal print, classic shoes, patterns, mesh accents, leg warmers, leotards…etc. On MTV, you could indulge in your favorite musicians, whether they were in the rock, pop, or techno genres — however, techno wouldn't take off until the 90s on MTV.
Notably, popular 80s TV shows that best-represented 80s fashion styles were The A-Team, Full-House, 21 Jumpstreet, The Golden Girls, Dynasty, Cheers, as well as many others.
Cult Denim — All in the Right Genes (or Jeans…)
It's not the 80s without denim, and whether it be a pair of Levi, Dickies, Wrangler, Guess, Sasson, and the whole denim rainbow of jean designers, denim was always the go-to for any fashion piece. No matter the gender, age, sex, or class of an individual, denim was (and still is!) the preferred choice when it came to versatility, durability, and availability. Think back to when you were 16, in high school, and slept through your alarm — what were the first two things you grabbed out of your closet? We can bet you that it was more than likely a t-shirt and a pair of jeans.
Top row (left to right): Singer Michael Jackson alongside singer Freddie Mercury, supermodel Pat Cleveland, and singer Madonna. Bottom row (first left pic only): DJ Alton Miller
Although the birthplace of denim is widely debated, most historians claim that its birthplace was in Nîmes, France, and moving towards the 20th century in America, it became the preferred workwear fabric choice for western cowboys, miners, and farmers in the US because of its durable and sturdy fabric that was also cheap.
Below: Model Sacha Mitchell for the Clavin Klein jeans fall/winter campaign (1985)
Source: U.S. Vogue Magazine circa. 1985 (Photo by: Bruce Weber)
Reaching the 80s, denim managed to weave (pun-intended) itself into popularized/mainstream subcultures, a huge jump from the working class from the 20th century in America — subcultures such as punk, grunge, preppy, athleisure, streetwear, goth, Parisian…etc. Specific, styles such as denim skirts, acid-washed, ripped jeans, and even denim jackets became a societal success — especially when brands such as Calvin Klein and Armani started paving their way towards designer/premium denim into their collections. Fashion brands, mainstream media, and celebrities popularized further that denim can be fashionable, and even to this day denim has proven itself to be the most versatile and marketable piece of fashion.
Punks, Goths, Disco-Queens — Raves of Resistance
To better understand why techno fashion is as liberating as it is today, we have to understand the history of music culture as a whole, not just within the US, but internationally as well. Now, we won't dive into every state and country that had a movement with music — instead, we'll be focusing on the places where techno thrived the most: Detroit, New York, the UK, and Germany.
Top row (left to right): DJ Tasty Time, the all-girl group singer Gudrun Gut alongside musician Nena, and the member of the band Jonah and the Wail.
In 80s America, raves were popularly held in abandoned buildings, secret basements, black and gay clubs, and private homes. Secret raves provided a beacon of hope where people of different backgrounds, cultures, and sexual orientations could come together and connect through music. It's ironic how secret raves also share a similarity to the American Jazz Culture during the 1920s-1960s — segregation was prevalent, but Jazz also proved a similar bridge to that of rave music. Looking back, you had talented Black American artists such as Dorothy Dandridge, Lena Horne, Cab Calloway, Adelaide Hall, Bill "Bojangles" Robinson, Ethel Waters, Louis Armstrong, Duke Ellington, and many others gracing the well-known segregated "Cotton Club" in Harlem, New York — and although technically segregated during this time, these artists did play a slight role in relaxing the club's segregation policy, especially Duke Ellington himself.
Moving towards the later years, Detroit and New York (as well as the rest of America) still faced an issue of social/racial politics within the music industry — despite racial segregation technically ending in 1964. In regards to techno specifically, Aaron Mertes explains that one of the reasons why the techno scene thrived in Detroit was because "Detroit was just a blank slate.…[It] gave you free reign to do what you wanted." He also shared, "That was the beauty of it.…As an artist, as a photographer, it was a major playground." As we transport to New York during the late 1980s and early 90s, eventually America is met with youth wearing fashion that was aimed "to provoke outrage or hog attention," wrote club kid Ernie Glam in Alexis Dibiasio's book Fabulosity: A night you'll never forget…or remember! During this time, fashion took inspiration from anything outside the conservative and normative views America had — Drag, Couture, Sci-fi, Punk, Goth, and many other unconventional fashion statements became the "in", and wasn't long before the generation was met with Drag icons such as RuPaul that would also elevate the scene of fashion fluidity and autonomy within club culture as a whole. Overall, club culture became a unique, crafted statement during the 80s and early 90s for those seeking a safe space to express themselves.
Source: The Sun Newspaper circa. 1988
This same perspective also reaches across the waters into Germany and the UK as well — specifically when Berlin's hedonistic culture was carved out by its counter-culture punk scene. During the time when Berlin was divided by the wall, the punk movement, born out of Britain and America, ended up making its way to Berlin, and by the late 70s to early 80s, lots of new punk bands were becoming popular in the country's diverse scene — thus developing the Deutschpunk style. In London, the overall industrial style such as fishnets, chains, studs, and leather also became the go-to punk style not only in honor of self-expression but in honor of protesting against the war, vivisection, the City, and everything else representing 'the system'.
Watch: Acid House Illegal Rave (1989)
At some point during New York's booming nightlife scene, the government still was enacting its Cabaret Law — a law that was enacted and passed in 1926, yet was still in effect in the 90s. By definition, the bill itself was one that prohibited musical entertainment, singing, dancing, or other forms of entertainment if the establishment did not have a license — this statute transformed into becoming a weaponized law against marginalized groups, specifically against Black Jazz clubs as well as Gay clubs — both which were unable to operate successfully and peacefully in America during this bill. And yet, although the bill was repealed by New York Council member Rafel Espinalas, as he classifies it as being "archaic, racist, [and] homophobic", this repeal didn't take effect until 2017.
Despite all of these hindrances during America's history and even the rest of the world, fashion still found its way of pushing through the adversity of segregation, homophobia, classism, and sexism. Positively and negatively, politics will always stand at the forefront of well…being human — and there will always be a certain level of politics seen within music and fashion. Of course, we know that music has always played a substantial role within the fashion industry and vice versa, so there is no doubt that the two are objectively parallel to one another, and probably will continue to be until the end of time.
Source: Cult to Culture (Photo by: Wolfgang Tillmans)
The idea that music and fashion have both played a role in "Autonomy vs. Beneficence" (basically "Us vs. Them") for many years, and even currently is an amazing concept in itself because it continues to make a powerful statement of "we will stand by who we are". Within the techno scene, this statement is one of the key ingredients as to why the genre is still successful to this day, because when one hears the word "techno" what comes to mind is vibrancy, joy, and freedom — all of which also best describe techno fashion as well.
Colors, Patterns, and Shapes — The Weirder the Better
Styles such as animal print, bold/odd patterns, shapes, and sequins were the pizzazz of 80s fashion. Because there was an essence of more freedom and self-expression that occurred within 80s American society, especially among youth, people were more than willing to dress as what we perceive now as "outside the box". A great example of this shift in the movement was MTV especially. In 1981, MTV changed pop culture as young Americans decided to base their outfits on what came out of MTV, even if the outfits were considered tasteless, vulgar, juvenile, or violent. Even now, when we think of techno, we do think of it as a community that is bold with its fashion, color, and overall deviant individuality.
Top row (left to right): Princess Diana, singer Madonna, and singer Prince. Bottom Row (left to right): Boy George, amd David Walls alongside Leigh Bowery and Trojan at the Camden Palace
Shoes — Eternal Classics
To name a few, Jordans, color-block sneakers, Doc Martens, Vans, Adidas, and heeled pumps were some of the trendiest shoes that were worn during the 80s. As far as shoes go within a club, particularly a nightclub, anything in style was worn. We can assume that much like going to the club today, sneakers and closed-toed shoes were mostly the preferred choices for dancing and comfort.
Top row (left to right): Singer Elton John, actress Molly Ringwald, and actress Ally Sheedy. Bottom row (left to right): Culture Club, Run DMC alongside others, and Michael J. Fox
However, depending on the type of club (i.e. Drag, Disco, Strip…etc.) we can also assume that heels and pumps also made their way onto the dancefloor — especially when we look back 5-10 years prior at the days of Studio 54 when glamming it up for a club was but the ordinary. Take note of Cher not letting the heeled height stop her from letting loose at the esteemed Studio 54.
Source: Studio 54 (Photo via British Vogue Magazine)
Accessories — A Human Christmas Tree
Huge necklaces and earrings, often known as "door knocker jewelry", were also popular — as well as dangling hoop earrings. When it came to other trendy items, scrunchies, leg warmers, fingerless gloves, plastic bangles, fanny packs, and anything that was neon colored was seen as "in" in the 80s. Even now when it comes to the techno scene, a large portion of these accessories are still seen on the modern dancefloor — because hey, a rave's not a rave if there's not enough neon strobe lights or neon fashion pieces going around.
Top row (left to right): Actress Lisa Bonet, actress Molly Ringwald, and actress Linda Evans alongside actresses Diahann Carroll and Joan Collins from the 1981 TV show "Dynasty". Bottom row (left to right): Johnny Depp
Hair — Appease the Tease or Go with Ease
Hairspray, hairspray, and more hairspray — the bigger the hair the better. It didn't matter whether it be mullets, crimps/curls/perms, mohawks, ponytails (with scrunchies of course), aqua-net Bangs, hi-top fade,
cropped yet fluffed, or colorful whimsical, all hairstyles were to be voluminous locks.
Top row (left to right): (1) Screenwriter Jane Goldman, (2) actor Brad Pitt alongside singer/actress Christina Applegate attending the 1989 MTV's VMA, (3) and singer Lionel Richie
However, reaching the mid to late 80s hair for both men and women started to go easy on the hairspray, and hair was more "calm yet still volumized". When it came to clubbing culture, hair was to be just as liberating and self-expressive, and within the techno scene, hairstyles varied between individuals.
Below: Haysi Fantayzees Jeremy Healy with Wag Club rapper Seymour and his mate (1982)
Source: Wag Club (Photo by: Graham Smith)
Makeup — "I'm a Barbie Girl"
Makeup was heavy and bold in color — anything to draw attention to the sexual appeal of the eyes and mouth was emphasized on the face. Bold lipsticks with colors such as reds, browns, and pinks were worn — and lipgloss did well to bring out these bold lip colors with the quick swipe of a glossy sheen. Eye shadows also weren't too far off with being vibrant and saturated as well — mainly with a focus on bright blues, pinks, and purples. The cheeks were also met with bright colors as well, particularly hot and pastel pinks/reds. When it came to outings and clubbing, makeup looks similar to the pictures below were prevalently worn. As mentioned in the "Accessories" column above, most of these vibrant colors and unique looks can still be recognized within the techno scene to this day, especially for raves and festivals.
Top row (left to right): Madonna, Grace Jones, and Dolly Parton at the 1968 Country Music Awards. Bottom row (left to right): Kate Garner (Haysi Fantayzee) Jeffree in 1983, Boy George on the set of his music video "Karma Chameleon", and Prince during the photo shoot of his 1984 film "Purple Rain"
90s Techno Fashion — From Bright to Subdued
After a decade of vibrant, bright colors from the 80s, we reach a different element where style is a little calmer. Another way to look at this shift is with colors — bright reds became deep burgundies, bright pinks became softer pastels, bright eyeshadows and lipsticks became either nude-colored or black — overall summer and spring was shifting into fall and winter. This is not to say that there still weren't bright clothes during the 90s, but rather, most clothes were becoming a "somber bright". Accessories from the 80s were still prevalent within the 90s as well — there was still an abundance of hoop earrings/huge jewelry, scrunchies, sweatpants, t-shirts, animal prints, patterns, classic shoes, and of course, denim.
Popular 90s TV shows that best-represented 90s fashion was The Nanny, The Fresh Prince of Bel-Air, Sabrina: The Teenage Witch, Family Matters, 90210, as well as many others.
So, like Morticia Addams, let's sit back, relax, and get into the tea behind 90s fashion and its overall aesthetic.
Source: The film "The Addams Family" (1991)
The first mainstream rave fashion trends arose from the underground scene in the early 1990s and were quickly adopted by the fashion industry — these were marketed as "clubwear". Prominent raver fashion trends of the 1990s included tight-fitting nylon shirts, tight nylon quilted vests, bell bottoms, neoprene jackets, studded belts, platform shoes, jackets, scarves, bags made of flokati fur, fluffy boots, and phat pants that were often in vibrant neon colors.
Cult Denim vs. Cult Leather — The Best of Both Worlds
In the denim family — flared jeans, denim overalls, denim jackets, denim dresses, and denim…well, you get the overall (pun-intended) picture, were styles that populated the 90s. You could also say that the 90s served as a great way for society to create new denim styles and colors — now jeans didn't have to be a deep blue, they could be black, and even skinny-legged as well. However, let us not forget about the ephemeral polar opposite, uber wide-legged JNCO Jeans.
Now, as much we love denim and its versatility, a new fabric was also weaving its way on the 90s block — leather (or pleather).
Top row (left to right): Britney Spears alongside Justin Timberlake, Tyra Banks, and Janet Jackson. Bottom Row (left to right): Naomi Campbell, Jeff Goldblum, and P Diddy alongside Jennifer Lopez
Similar to denim, leather has also been painted as a timeless fabric. During the time when "The Super 5" models (aka Naomi Campbell, Kate Moss, Christy Turlington, Cindy Crawford, Linda Evangelista, and Claudia Schiffer) began to turn heads as they graced many magazines and strutted runaways during the 90s, it was at this point when leather became an emerging trend within the fashion industry — mainly due to the first wave of supermodels. Within the nightlife scene, leather was a definite go-to, and in many ways, it also paired very well with denim as well (i.e., a leather jacket paired with denim jeans along with red/black/white shoes). Even now, leather is a staple and automatic go-to piece for clubbing at raves, warehouses, and afterparties.
Grunge & Punk — Avoiding Rebellion vs. Becoming Rebellion
In the 90s, Grunge became popularized by bands like Nirvana, Soundgarden, Pearl Jam, and many others. Loose and comfortable clothing that was androgynous was common within this subculture, and within techno culture, it was (and still is) the most worn style due to its low maintenance and casual versatility. For Grunge, flannel ripped jeans, leather jackets, corduroy jackets, kilts, shorts-over-leggings, and snapbacks were the defined style, but Punk sometimes paralleled with Grunge as well. In some ways, the two share similarities, but in many, many ways, they were very different — it's best to look at them as distant, very distant cousins, and definitely not as twin siblings.
Top row (left to right): Trina McGee during the photo shoot for the 1993 TV Show "Boy Meets World", Jared Leto during the photo shoot for the 1994 TV show "My So-Called Life", Kurt Cobain from the band Nirvana. Bottom row (first left pic only): The Band Bad Religion in 1994
In Punk 90s fashion, leather jackets, ripped jeans, and dark clothes were the few styles that made it almost similar to Grunge. However, the styles that really screamed that someone was Punk was the rage and rebellion behind the clothing — in other words, if these items were worn: chains/spikes, chokers, fishnets, spikey/colorful hair, dark clothes that were black primarily…etc. then more than likely the individual would be classified as having a Punk style. Of course, style is always interchangeable, and technically someone could have a "Grunk" (Grunge and Punk) style combined. Simply, Grunge is comfort avoiding rebellion with a rolled mary-jane — Punk is hardcore heading towards rebellion with a hellfire pitchfork.
As for clubbing, punk styles of colorful hair and unique accessories weren't unknown or unheard of on the dancefloor — especially since techno started to really boom in the 90s. Even now, individuals rocking unique looks or hairstyles is the norm at any techno/rave event.
Hip-Hop & Streetwear — Less is More, Comfort Galore
As mentioned before, the 90s fashion was becoming a "somber bright", and loud-vibrant color schemes were not the common go-to. The "less is more" and dressing down approach of 90s fashion was becoming the trend of choice. Kangol camps, timberlands, oversized t-shirts, dungarees, African patterns, athleisure, bandanas, bucket hats, tracksuits, puffer jackets, Coogi sweaters, gold/silver chains, and so on forth were all the rage during the 90s when it came to Hip-Hop and streetwear fashion.
Top row (left to right): The Singer Aaliyah wearing Tommy Hilfiger, Tupak Shakur at the 1993 Minority Motion Picture Awards, Actress/musician Queen Latifah. Bottom (first & second left pics only): The New Power Generation — the backup band for the singer Prince posing for a photo in 1993, and male cast members photographed on the set of the 1995 film "Clueless"

Sources (top left to right): (1) Teen Vogue Magazine by Shama Nasinde (Photo by: Jeffrey Mayer, (2) Tupac Shakur photo via WireImage,& Getty Images, (3) i-D Magazine by Zoë Kendall (Photo by: Ron Galella via Getty Images). Sources (bottom left to right): (1) Vogue Magazine by Janelle Okwodu (Photo via Getty Images), (2) BuzzFeed by Gabriel H. Sanchez (Photo by: Steve Eichner & Getty Images), (3) Cosmopolitan Magazine by Charles Manning (Photo courtesy of Paramount Pictures)
Source: Club Expo circa. 1995 (Photo by: Steve Eichner)
Notably, with Hip-hop and streetwear, it was through artists like Tupac Shakur, Boyz II Men, Ice Cube, Aaliyah, and blockbuster hits such as Boyz n the Hood and Poetic Justice that played a pivotal role in black American style becoming memorable on and off the screen. The great thing about Hip-Hop and streetwear fashion is that it wasn't uncommon to see it on the dancefloor at the club, because the beauty of this particular kind of fashion is that one can dress it up while still dressing down — think a crop top with a track jacket, sweatpants, and timberlands tying the look together (and yes, this kind of style can be worn androgynously as well, as men did wear crop tops in the early 90s)
Posh and Preppy — Keeping it Classy
Simply, the posh and preppy look became known as the look that was neat and put together. Plaid or rattan skirts, sweaters, dresses, knee-high/ankle-length socks, chic shoes, loafers, khakis, navy blazers, button-up shirts, Ray-bans glasses, polos, and simple jewelry were fashion statements best known for being considered the "it girl" or "it boy" — as noted from the movie Clueless that featured the characters Cher and Dionne, or Saved By The Bell that featured the character Zack Morris.
Within the techno scene, this kind of style may not have necessarily been common, especially during a rave, but there were still elements of this style that were still well within the range of being "techno-scene approved" — button-ups, blazers, khakis, dresses, and skirts were always going to grace the dancefloor during the 90s, and even now, it's very common to see short skirts and knee-high socks at a rave.
Top row (left to right): Actresses Alicia Silverstone as Cher and Stacey Dash as Dionne photographed on set for the 1995 film "Clueless", 90s supermodel Christy Turlington, Actress Larisa Oleynik as Bianca Stratford on set for the 1999 film "10 Things I Hate About You". Bottom (left to right): Actress Karyn Parsons as Hillary Banks from the 1990s sitcom TV Show "The Fresh Prince of Bel-Air", Supermodel Iman alongside husband David Bowie, and actor Alfonso Ribeiro as Carlton Banks from the 1990s sitcom TV Show "The Fresh Prince of Bel-Air"
Shoes — "Same old, Same old" (…But not really)
Just like denim, many cult favorites of the 80s were still popularized and worn during the 90s — such as Doc Martins, Converse, Adidas, and many other classic sneaker brands. With a 90s twist, however, jelly shoes, platform sneakers, knee-high boots, combat boots, and strappy sandals were go-to shoes during this time. Within the 90s techno scene, sneakers and Doc Martins were the primary choices as both were great for durability, and of course, dancing endurance. Currently, all of these shoes are still worn and preferred to this day, inside and outside the clubbing world.
Top row (left to right): Princess Diana, Girl group The Spice Girls, ActresssCourtney Cox as Monica Geller alongside Jennifer Aniston as Rachel Green and Lisa Kudrow as Phoebe Buffay from the 1994's TV Sticom show "Friends". Bottom (first & second left pics only): Actor Kelsey Grammer as Fraiser Crane alongside actress Jane Leeves as Daphne Moon and actor John Mahoney as Martin Crane from the 1993's TV Sticom show "Fraiser", and actor Megan Mullally as Karen Walker alongside actor Eric McCormack as Will Truman followed by actress Debra Messing as Grace Adler and actor Seans Hayes as Jack McFarland from the 1998's TV Sticom show "Will & Grace"
Accessories — Creative Continuity from the 80s
Accessories during the 90s were that of a fever dream, similar to the 80s. In the 90s, butterfly clips, chokers, mood rings, tinted sunglasses, scrunchies, piercings, large buckle belts, bandanas, anklets, Baby G watches, and anything rainbow-colored (i.e. Lisa Frank products, DIY tie-dye clothes…etc.) were the main accessory choices no matter the age or gender. There was a lot going on in the accessory department during the 90s, and the best part is that there was always something for everyone.
Top row (left to right): Actress/singer Jennifer Lopez at the 1998 MTV movie awards, singer Gwen Stefani, singer Lenny Kravitz. Bottom row (first left pic only): Singer Britney Spears
Sources: (top left to right): (1) Vogue Magazine by Susan Devaney (Photo via Time & Life Pictures), (2) Marie Claire Magazine by Lauren Valenti (Photo by: Marie Claire Magazine), (3) British Vogue Magazine by Alice Cary (Photo via Time & Life Pictures). Sources (bottom left to right): (1) British Vogue by Naomi Pike (Photo by: George De Sota), (2) Footwear News by Nikara Johns (Photo by: Steve Eichner)
Accessories during this time were greatly personalized and DIY-oriented as well. Friendship bracelets became the epitome of solidifying the perfect soul-friend during these years, and most of the time, they were made at home instead of bought at the store. Pertaining to the techno scene, accessories during this time were largely unique and customizable — anything you wanted to assemble and mix up together was looked upon as a work of art and personable — for example, cyberpunk-inspired goggles were common for ravers in the mid-90s, and even now.
Hair — Wave It Like You Just Don't Care
For many ravers in the US and Europe, neon-colored spiky hair, natural dreadlocks, undercuts, and synthetic hairpieces were popular unisex haircuts. Fluffy blowouts, the claw-clip updo, bangs, high ponytails (with scrunchies), and bobs/short hair, were also popular on the 90s dancefloor as well.
Top row (left to right): Actress Alicia Silverstone, actress Tia Carrere, actress Jada Pinkett Smith in the 1994 film "A Low Down Dirty Shame". Bottom (first left pic only): Actress Brandy Norwood alongside Whitney Houston during their photo shoot of the 1997 live film "Cinderella"
Makeup — Burgundy Bold to Glitter Glammer
Nude-colored and red lipsticks were a common go-to during the 90s. Makeup during the 90s took a different route with a focus on more natural tones of makeup, as well as some vibrant colors, though not as many vibrant colors as in the 80s. What can be noted though is that body glitter and gems were being adorned, especially when it came to dressing up — gems and body glitter were commonly worn in any nightlife scene as well.
Top row (left to right): Supermodel Naomi Campbell, actress Drew Barrymore, and singer/actor Prince. Bottom row (left to right): Actress Fairuza Balk as Nancy Downs from the 1996 film "The Craft", singer/actress Beyoncé Knowles, and singer Robert Smith
Modern Techno Fashion – Technology Meets the Runway
Remember when it was mentioned that the techno music we know today isn't comparable to how it was years ago? Well, the same can be said about techno fashion. By definition, techno is short for technology, and the terminology behind techno fashion today is that it is fashion quite literally manipulated by technology in one-way shape, or form.
Like a computer, society is always updating itself with the newest technological practices that are innovative. Think of your smartphone — the more you update it, the better it runs and the more new features you get; this is how society operates, and this concept has transcended into the realm of fashion. Now, robots are at the forefront of manipulating fabrics, AI algorithms are able to predict style trends, and virtual clothes are becoming utilized as more efficient personalization and creative tools for consumers and designers.
Watch: Digital Clothing is the Future of Fashion 丨Dell Talks with Daria Shapovalova
Take note of the video above — digital clothing has become a mainstay within the fashion industry and the environment because of the fewer resources it requires — in short, digital clothing is not only efficient but also sustainable.
Looking at the second video below, we see that the actress Zendaya is showcasing a ball-gown dress that is embedded with lights and remote technology. What's great about this fashion piece is that it showcases the effects that the more technology and fashion blend together, the more that the unimaginable becomes imaginable — and quite literally, wearing a piece such as this one can transform your dreams into reality with stitching, designing, engineering, and a little bit of internal "bippity-boppity-boo".
Watch: Actress Zendaya Dressed as Cinderella in Light-up Gown (2019 Met Gala)
The 80s vs 90s — So, Who Really Wore it Best?
The winner is…(drum roll)..neither and yet both. Yeah, not the answer that was to be expected, but it's honestly true. Comparing 80s and 90s fashion is like comparing Coca-Cola and Sprite — both are timeless and amazing in their own way. Factually, the 80s did shape a lot of what we consider mainstream today mainly due to the robust consumerism and growing technology that occurred — so, I will say that the 80s technically wins first place for its upward innovation and creativity that bled over into the 90s, and now currently. However, the 90s also wins because of its decade of peace, prosperity, and Google…we needed Google, don't deny it.
Now, we can all agree that both decades did have their "what in the world?" moments when it came to fashion. Looking at the extreme and sometimes mismatched color pallets and patterns of the 80s, and the blending of textural pieces (i.e. denim, fur coats, leather…etc.) and over-layering from the 90s…I'll admit, made me squirm a tiny bit. Despite all of this, the irony is that all of these fever-dream-like aspects of the 80s and 90s fashion is what made it all great in its own way. Because, if both fashion decades weren't so great, we wouldn't be seeing a trend of them now — and as a whole, the concept of nostalgia and vintage-ness is trending entirely — we see this in cameras from the 1930s being popularized, 70s mod furniture being repurposed, people making Tik-Toks of going into thrift stores with the sole reason of buying Chanel blouses from the 80s or a Forever 21 dress from the 90s — And, it wasn't that long ago that Kim Kardashian was wearing Marilyn Monroe's famed dress at the 2022 Met Gala. Overall, the trend of being timeless and archived is an interesting concept in itself, and perhaps, maybe this mindset is trending due to humans having an internal fear yet fascination with the past.
With all that being said, the fashion from the 80s and 90s showcased a certain layer of independence, freedom, and creative spirit that will always be looked upon with respect and hold a special place in the hearts of those that lived it or are choosing to re-live it now. At the end of the day, both decades are truly like Coca-cola and Sprite — it may be hard to choose one, but one thing is certain — both decades will always leave an unforgettable flavor that packed a punch.
Be sure to check out our fashion must-haves at 6AM Shop where you can find all your house and techno apparel needs. For more 6AM content, you can explore our platforms to stay up-to-date on events, music, and the latest news on our site.
Connect with 6AM: Shop丨SoundCloud丨Facebook丨Twitter丨Youtube丨Instagram