From Rave Enthusiast to Techno Producer, Meet Trish O.
Learn more about Trish O. in this exclusive interview with SIX AM.

By SIX_AM
September 8, 2023 at 4:35 PM PT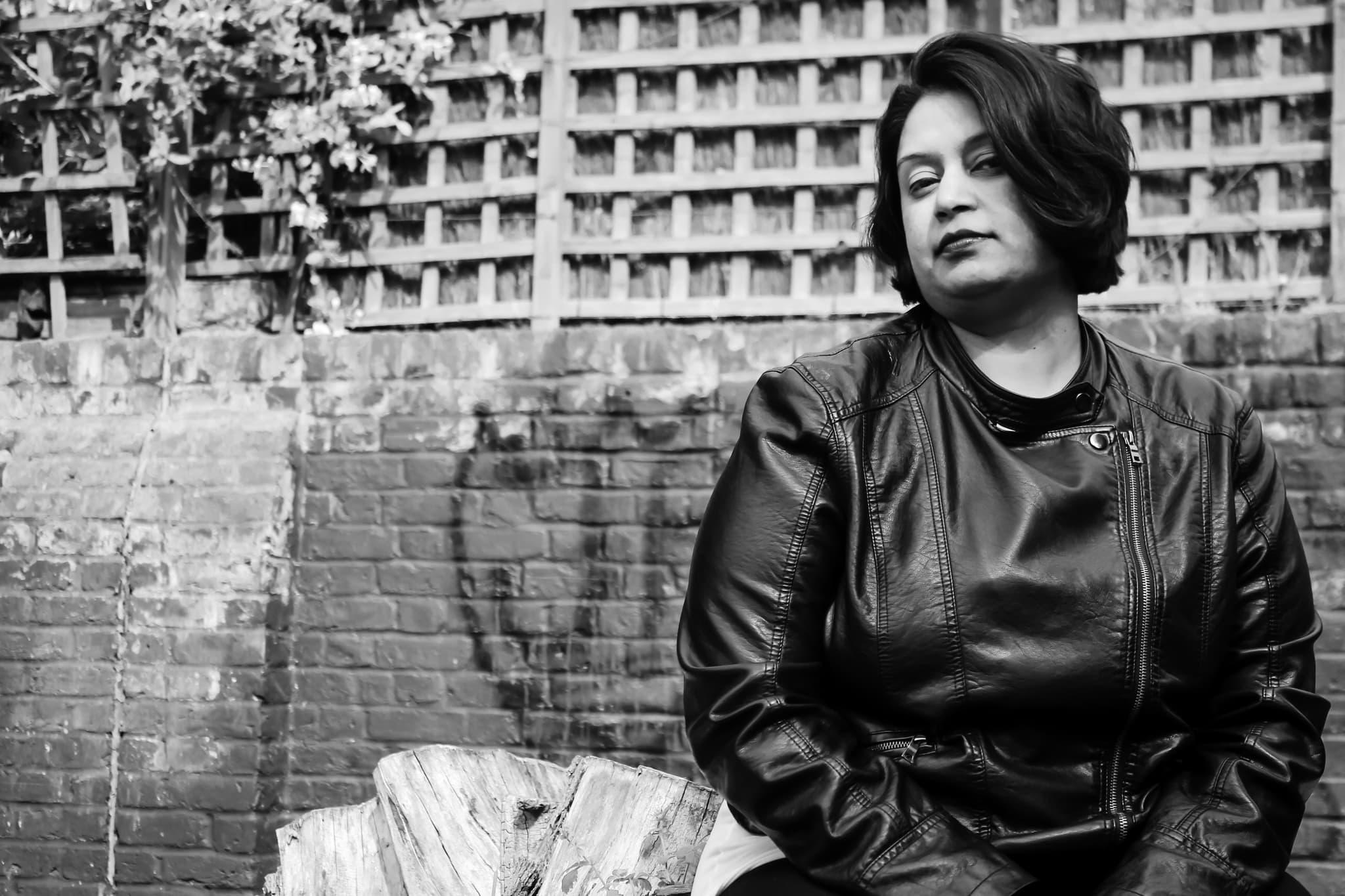 Cutting her teeth in clubland as a teen, digesting a diet of '90s Hip-Hop, House and Trance, London-based DJ/Producer Trish O is a refined and refreshing talent making strides in the realms of House and Techno music.
Becoming increasingly well-known for her prominent sonic blueprint of rave-focused House and Techno Productions, Trish continues to go from strength to strength as one of the UK's most promising talents with a commendable catalogue of impressive label signings. Trisha O talks to SIX AM just before her newest releases are set to crush the dance floors.
Hi Trish O. thanks so much for talking with SIX AM, how are you doing?
I am actually not too bad - Thank you. I have had some massive highs and lows this year but I try to reach out to my real friends in the industry when I need some support. This has helped me a lot mentally. Living with Vasculitis is not fun but music helps me a lot. I also turned 40 this year , I have never felt so precious , young and more compassionate as ever. The importance of being real and authentic with yourself as you grow old has never been so important in my life. I am enjoying this journey so far. No complaints. I am Grateful to everything.
To start things off, you've gained attention for your distinctive rave-focused House and Techno productions. Could you highlight some of the notable label signings you have under your belt? How have these signings helped your career and have they influenced your style at all?
Yes In 2021 I made a huge techno track called 'This is Techno' with Roland Clark an absolute legend and a friend now who collaborated with me on this track, he sent me this topline on whats app - I was like OMFG what's going on haha so I had to make a banging techno track out of it - which got a full blown debut release on Oliver Heldens Label - Heldeep Records, This was my Biggest breakthrough into the industry. It received a lot of support from lots of big djs ,It also broke into top 50 on Techno chart and Last year I signed my debut to toolroom records with track called 'My Year' It was an absolute dream come moment for me, It was top 8 on techno chart and top 1 on Itunes in switzerland. If you listen to both tracks It shows my energy and my love for house and techno music. Sometimes I sit for hours and days in the studio to get the energy right. If the track doesn't make me move it's not getting out. Yes These signings have not only kickstarted my career but also given me a huge lifetime opportunity to build a relationship,friendship with the labels and some pioneers in the field. It has definitely brought me some massive recognition as a producer after being a dj for so many years.
How did your early exposure to '90s Hip-Hop, House, and Trance influence the current sound you bring as a DJ and producer in the realms of House and Techno music?
I used to go clubbing a lot when I was a teenage , I made a lots of friends on the dance floor , I used to be friends with people who used to put out some big events so I got sneaked in to most happening places to witness most of the events in the 90s and 2000s in my hometown Bangalore(South India). My oh my god moment was when the safri duo came to Bangalore for their debut india tour. It was one of my biggest life changing moments .Music has definitely taken me to a special place where I feel more alive . "A live Bongo song" became a huge inspiration after that. I started listening to more club music - I still remember buying my first cd called the Barcadi Weekender part 1 & 2 which had all the songs - like Mambo no 5, ATB- Till I come , Iio - Rapture, Nadia ali, Blue and so on. So all these happy raves have made this Trish O. Music today. To be honest I haven't even started going fully into production yet this is just scratching the surface. More rave music coming soon.
Could you share the details of the collaboration track you produced with Alex in Brooklyn during the COVID-19 lockdown? How did the lockdown impact your creative process?
I met alex during my toolroom production certificate class with ben remember who teaches abelton at the toolroom academy. This was in 2019 just before the lockdown. We started chatting and As we chatted we also found out we do the same job for a living. I am a mental health support worker and he is a social worker in the community. These jobs are very rewarding but at the same time it is energy draining such that the job demands us to be positive, outgoing , hardworking , and challenging. It keeps us on our toes all the time but music helps us a lot to get the fine balance. We both kept talking about house music and one day during the lockdown 'Give it to me' was born. Since we both were learning production at that point we got the hooks and project ready but we were struggling to get the mix right fast forward 3 years, Here it is. This track got rejected by so many labels, I sat with rejections for a couple of years but I really believed it has got something in it. I trusted my intuitions and kept pushing myself , and when Lizzie listened to the track she came back with positive news. I was so happy about it. Lizzie has been a great supporter of my tracks from the beginning, I couldn't be more happy to find a good home for our record.

Can you tell us more about your role as the first female producer on Lizzie Curio's label? How has this achievement impacted your career and the electronic music community?
When lizzie told me that , I am the first female producer on the label who is getting signed, I felt like I was representing whole lot of women in music who are working so hard in the industry to bring the balance on the dance floors. I also felt very proud of myself for being relentless in getting this track where it is now. It is nothing like what we started off with. This track has got its own journey in itself. I am glad we are doing the justice it requires. I also got very good feedback from some of the pioneers in the game ie , Timmy P, Dj fudge, Todd terry, Left wing kody etc. Being a woman is quite challenging at times but it's a fine balance. It's definitely not easy. But I am still learning a lot, and will always be open to learning and evolving. There is nothing more inspiring when another woman in music messages me to tell how Inspiring I am to them it just melts my heart. I want more women to come forward to chase their passion in music. This is a proper job like any other.
Get Trish O. & Adomni "Give it To me"
In 2020, you made a notable breakthrough with a release on Roland Clark's Delete Records. Could you provide more insights into how that release propelled you into the spotlight as a producer?
WTF - Trish O Remix was my biggest breakthrough and first stepping stone into the industry in 2020. It had some big support from Todd Terry, John Summit, Marshall Jefferson and more. After that I had another topline from Roland which is This is Techno - So I had to put my best work into it because it had huge powerful vocals. I think it is important to have someone in the industry to support you when you are upcoming. It really puts you in a positive mindset which in turn brings out more in you. I am so grateful and honored by this support that I am getting, I couldn't even have dreamed about all the things that music is making me do.

You are an integral part of the 'We Are Listening' campaign with the Toolroom Academy. Can you explain the concept and how you became involved? Why did you decide to be a part of this campaign?
Yes sure, The concept is really simple they started this project because they wanted women in music to come forward to submit music into the label. The We Are Listening Campaign was started by Vic at Toolroom in 2018, They invited a bunch of women who wanted to get involved. I happen to be one of them. It was an amazing experience to be at the HQ on that day speaking to a lot of inspiring women. I got involved through my assignment which I was doing during my course in point blank music school. My assignment was basically to follow my favorite djs and My favorite record label. I was also doing my branding module where we had to look at various brands in the music industry to gain an insight into what is branding, marketing, label management and so on. I was also very lucky to be there from the start of the listening event. We were invited to bring our demos to be listened to and at the end of the day we were given one to one feedback, a free marketing and branding session. It has really helped me to get where I am today musically,skillswise,networking wise,and mentally as well. It's like family once you are in you will see it for yourself. So I Highly recommend any one who is starting out their career in music to check out toolroom academy courses with Ben remember, Dean Marroit are A class.
Thanks so much for talking with us! Is there anything else you would like to add?
Honestly, Trust yourself, Just go for it whatever is that what you want to do in your life. Don't overthink too much. If it's meant for you it will happen. If not, at least you tried rather than regretting it when you are 90 yrs old sitting on your deathbed. The Worst thing in life is not to try not to take that risk. Best thing in life is love and good memories, good vibes, and good people. Having worked in health care and mental health and music, I have seen it all by now. Life is too short and sweet to be negative, bitter, unkind, rude to each other. Don't take anything personally, just live your life to the fullest. 'Give it to me' Is what I have to give you everything today- Go stream it , dance on it live with it. Keep an eye on my socials for more rave banging music, more collaborations, more music and more inspirations. Big Love! - Trish O.
Connect with Trish O: SoundCloud | Facebook | Twitter | Instagram