Global Vibe Radio 379 Feat. Clawz

November 1, 2023 at 3:35 PM PT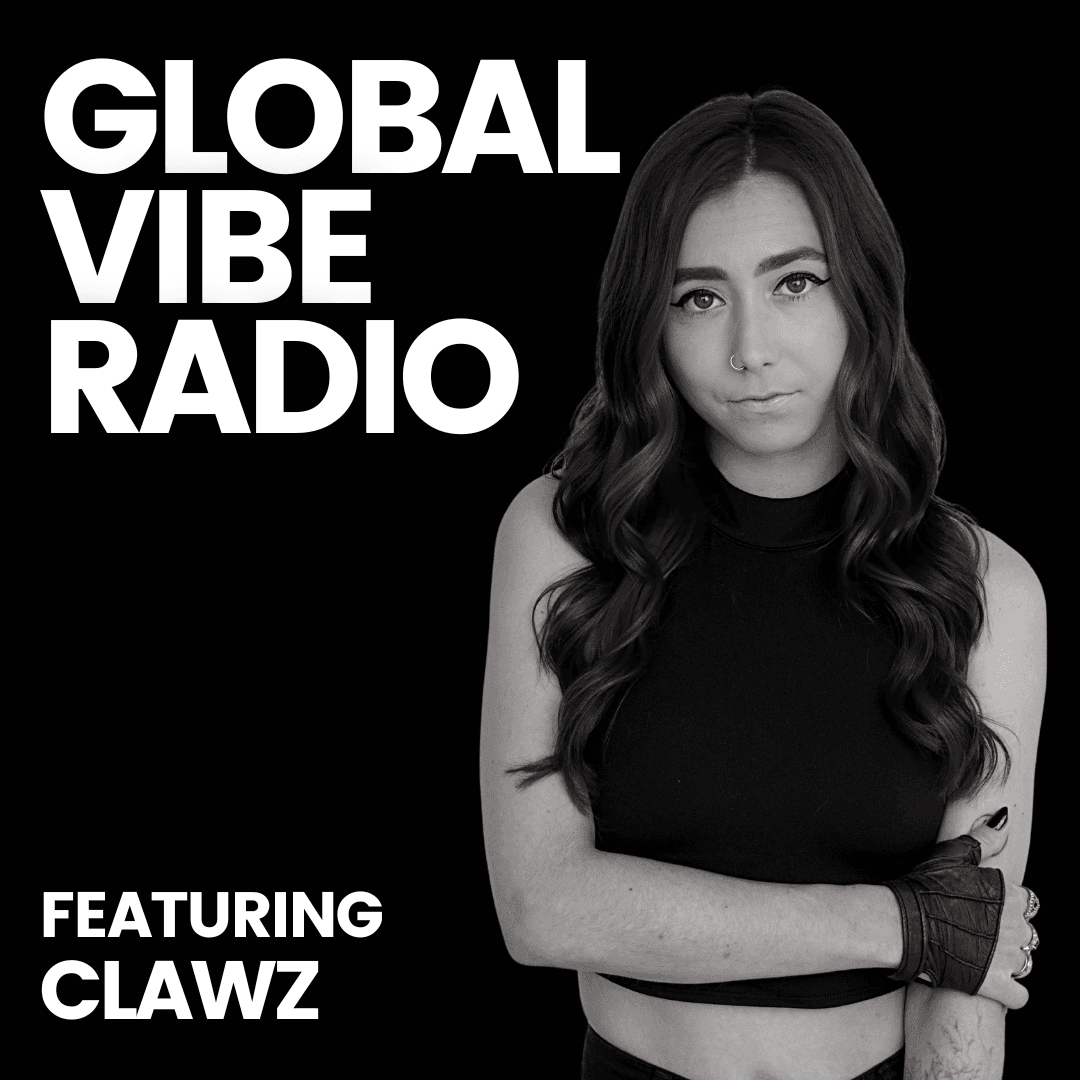 Anna Vaughan AKA Clawz is an Neo-Acid Techno DJ and producer based in Los Angeles, California. With 10+ years of piano under her belt Clawz traveled to Berlin to discover her true passion. After being in the presence of some of today's top techno DJs like Nina Kraviz, Charlotte De Witte, Richie Hawtin, Ricardo Villalobos and more she came back to American and studied at Cross Fader Academy... the rest was history.
DJing at street shuffle crew sessions Clawz quickly become known as an underground sensation packing rooms of sweaty dancers hoping to get a chance to check out one of her infamous DJ sessions. After playing at a desert show, underground legend and Noche De Techno prexy Tony Laboy recognized her talent and opened the door to her to headline the infamous crews annual showcase.
Raw underground beginning launched Clawz to the next level. She was signed by the infamous Rave Alert team and gone on to headline & perform at a number of events like Insomniac Escape, 6am Reform, Incognito, Work, Space Safari, Techno Taco Tuesdays, Singularity LA, Relentless Beats Body Language and Gold Rush Festival, Operandi, Techno Snobs AZ and Twisted Lines in Atlanta. Recently Clawz has played in Bogata and Cali Colombia and set for an epic European Tour hitting cities like Budapest, Paris, Ghent, Brussels and back to the US in Texas and LA.
With music influences such as 999999999, Jacidorex, Amelie Lens, Charlie Sparks, Dax J, and I Hate Models, Clawz brings sounds of harder-edge techno with her signature 303 synthesizer dominating the room.
Connect with CLAWZ: Soundcloud | Instagram | Spotify